It really is a great time to be a student. From deals on textbooks and everyday items students need to study shortcuts, the internet offers an invaluable resource for 21st century students.
Look here for some of the best internet hacks to help you get through college.

1. Use Google Scholar to find and access research papers.
For budding young scholars, finding respectable sources can be one of the most grueling tasks of writing a research paper. Google Scholar is an excellent search engine that connects you to peer-reviewed journals. Check out this list of search tips from Google to help you find exactly what you need.
2. Let Google Docs do research for you.
When you're working in Google Docs, go to Tools > Explore to search your document and the internet. Google Docs will even provide you a list of customized search topics and images based on the subject matter you're writing about.
When you search, a research window will open up to the side of your document with web results based on your search terms. Click on the "cite" button to the side of the link, and Google will prepare a ready-made footnote citation for you.
Talk about making things easy!
3. Write a bibliography using EasyBib.
Another useful tool for writing research papers, EasyBib offers a major shortcut in putting together a bibliography. Use its search engine to find the document or website you intend to cite, and EasyBib will do the rest for you.
Use it to cite in MLA format for free, or buy EasyBib Pro to cite in Chicago, APA, Harvard, and 7,000 other formats.
4. Use Google Books as your personal library.
A quick search in Google Books can save you a trip to the library, offering instantaneous access to hundreds of thousands of books and magazines. Through Google Books, you can download any public domain book as a PDF. You can also view countless books that are either out of print or have been authorized for access by the author or publisher in their entirety.
You can also use Google Books to search within books for specific phrases or keywords, providing a helpful shortcut for finding particular passages.
5. Save money on everyday items you need by shopping online.
Instead of last-minute dashes to your neighborhood store or pharmacy, plan ahead and make a list of the everyday items you need. Then shop online where you can often get better deals. In addition, many websites offer free shipping when you meet a specified minimum. You can access these websites individually, or use TUN's Save Engine to get student discounts and best deals and coupons from your favorite brands. When you're watching every penny you spend, shopping smart is good for your wallet. So, whether you're looking to furnish your dorm room, get an outfit for an upcoming interview, or splurge on a quick cheap getaway, the Discount Save Engine will help you save. Sounds good, right? It gets better; registered users earn TUN Tokens when you shop in participating stores, which you can redeem for quality products, gift cards, online classes or even cold hard cash.
6. Save money by buying your textbook online.
We all know that buying all your textbooks every semester can cost a hefty chunk of change. Skip the premium rates that your college bookstore is charging and check out a host of websites for the best deals. For example, TUN's Textbook Save Engine, which has been compared to Kayak by the Washington Post, compiles and compares prices for thousands of textbooks from various online retailers, including Amazon and Chegg, allowing you to always find the cheapest option. Students can save up to 97% on their purchase. When you're pinching pennies in college, saving on textbooks can be one of the best ways to lower the cost of your education. (You can also use online tools like the Textbook Save Engine to get the best prices when you're done with your textbooks and wish to sell them.)
Or…
7. Try finding your textbook for free online.
Search the title of your textbook in Google, followed by "filetype:pdf." There's a chance you might be able to find your textbook, or at least selections from it, as a PDF online. If that doesn't work, you can also try searching for similar textbooks to find the information you're looking for.
8. Need some help with homework? Ask Reddit.
If you're working on homework and simply can't get past a problem, you can post the question in the Reddit community r/HomeworkHelp. Members of the reddit community won't answer the question for you, but you will get help in getting to the answer.
9. Use Grammarly to edit your writing.
Never lose points for basic grammar mistakes again. Grammarly is a free app that checks your spelling and grammar as you write. It even uses a built-in thesaurus to offer suggestions to improve your vocabulary and make your writing stronger. You can also use it to check the internet for similar phrasing, helping you avoid accidental plagiarism.
10. Use Rate My Professors to figure out which classes to take and which to avoid.
Rate My Professors is a website that allows students to review professors and their courses. Use it to get some insight into classes that you are considering enrolling in for some helpful information about which professors to seek out and which to stay away from.
11. Use Quizlet to help you study.
Need some help preparing for your Spanish final? Quizlet acts as your personal tutor, offering flashcards, educational games, and tests in a variety of subjects, from Renaissance Art to Calculus.
12. Find free lecture slides and Powerpoint presentations online.
If you're looking for a quick and easy way to learn about a subject, google the subject matter, followed by "filetype:ppt" to access free Powerpoint presentations from all over the internet. Using this technique, you can find thousands of presentations from classes at top universities.
13. Watch lectures from top universities on YouTube.
Have you ever wanted to take a class at an Ivy League University? Now you can watch recorded lectures from top universities, including Yale and Stanford, on YouTube. These videos can be incredibly informative, whether you're studying for a big exam, or just want to learn.
14. Don't buy a calculator; Just use the internet.
For basic arithmetic, just type your question in Google, and the search engine's built-in calculator will answer it for you.
If you need a graphing calculator, avoid paying well over a hundred dollars for a brand new one. Just head to Desmos.com, a free online graphing calculator.
The internet can be an incredible resource for college students. Making use of these hacks can be a major help in saving both time and money — two things that are hard to come by on a college campus. Trust me, they'll make your life that much easier!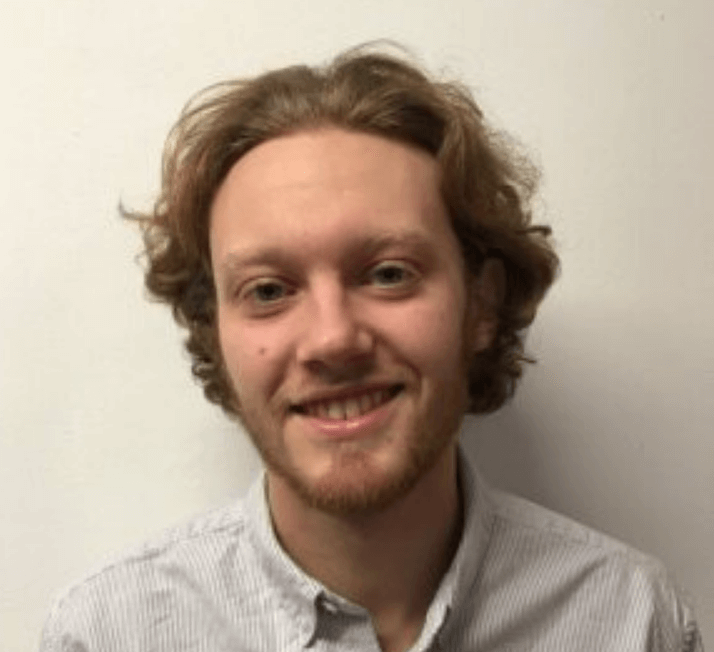 Sam Benezra is a graduate of Ohio University with a B.A. in History from the Honors Tutorial College. He is a native of Brooklyn, New York. Sam enjoys writing on a variety of subjects, including science, music, politics, film. In his spare time, he enjoys traveling, playing guitar, and writing songs.