With the 2017 school year coming to an end, a new batch of college graduates is hitting the job market and the class of 2018 is starting the application process. We all strive for big jobs in dream cities, but the reality is that those fantasies aren't always immediately attainable. Fortunately, the market has opened up, which is an advantage for the job-seeking college students. Unemployment last month was at 4.4%, which is the lowest since the stock market crash in 2008.
Despite the growth in the job market since the 2000s, however, jobs remain hard to find, especially for the inexperienced 22-year olds throwing themselves into the workforce. While it is imperative to apply to as many places as you can, there are many factors that should play into your decision making. Average salary, rent, unemployment rate, and population of the job locations are just a few of them.
Here is a list of the ten best cities to help blossom your career.
1. Denver, Colorado
Denver is a hotbed for millennials. It fulfills a vast array of interests and, as a result, has become diverse in culture. Denver has three professional sport teams within a mile of each other, including the Rockies, Nuggets and Broncos. According to rent.com, the median rent for a two-bedroom apartment is 2,020 dollars, and there are 80 jobs available per 1,000 residents. The city is bustling with restaurants, bars and downtown life. And for those music lovers, Denver is also home to Red Rocks Amphitheatre.
2. Austin, Texas
Austin is known for its personality. It is where cowboys take off their boots and dance their way to countless music festivals, including South by Southwest, Austin City Limits, Urban Music Festival, Fun Fun Fun Fest, and much more. Rent.com has the median price of a two-bedroom apartment listed at only 1,656 dollars a month. Austin is also home to the University of Texas, which is one of the largest public universities in the U.S. with an enrollment of 50,950.
3. Nashville, Tennessee
Nashville is yet another city at the top of this list known mostly for its music scene. But with great music comes great culture, food, drink, and personality. There are street festivals nearly every weekend. Contrary to popular belief, you don't have to pursue a career in pop country to move to the music city. CNBC ranked Nashville fifth on its list for job availability. The people are known for their generosity, and the Southern culture carries over into the city's charm.
4. Raleigh, North Carolina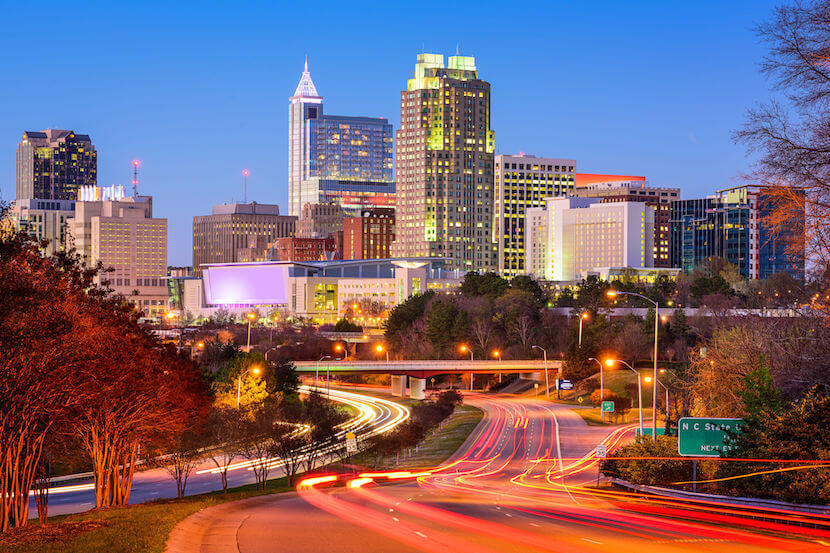 Though most people don't view Raleigh as a big city, it has a metro area population of 1.2 million. Like most cities on this list, Raleigh is known for its thriving social scene. The high population of millennials is due to the three major colleges — Duke University, University of North Carolina, and Wake Forest — that surround the city. Rent.com has the city at number eight on its list due to the "The North Carolina Museum of Art, which provides one of the principal public art collections located between Washington, D.C. and Atlanta." The only drawback of Raleigh is the high living costs. According to Rent.com, the average monthly rent for a two-bedroom apartment is 2,431 dollars a month.
5. Seattle, Washington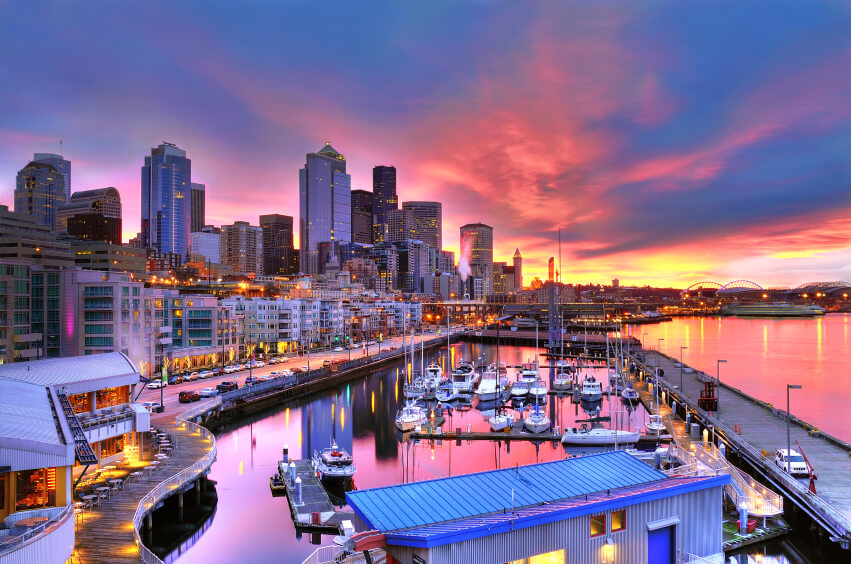 Seattle is known for its beautiful, mountainous landscape, which is ideal for the adventurous type. It is also home to Starbucks, Microsoft, Amazon, and Boeing. These business giants serve as great job spots for students pursuing a career in marketing, engineering and technological advancement. Once again, Seattle is known for its music scene, which stemmed from the grunge movement in the 1990s. While the city still has a nightlife, it is more often acknowledged for its coffee shops and beautiful scenery.
6. Washington, D.C.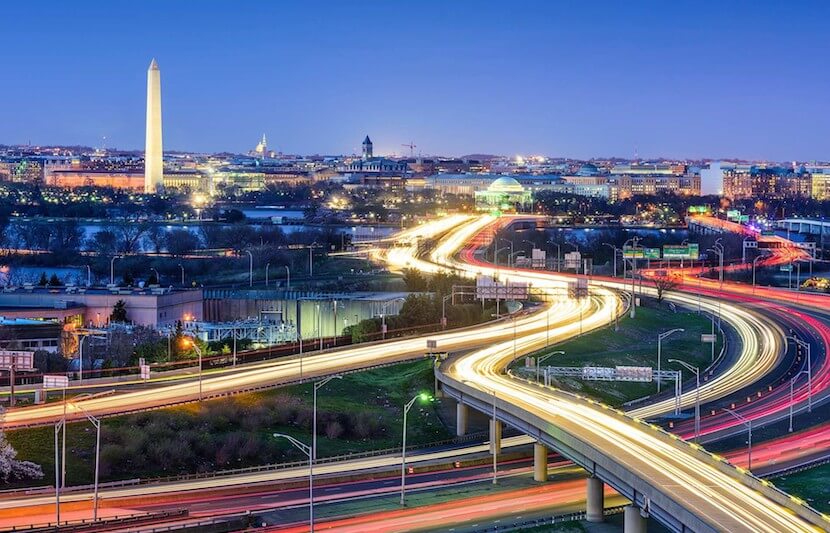 Washington is the most expensive city on the list, with Rent.com listing the median price for a two-bedroom apartment at 3,287 dollars a month. But if you can afford it, it's a great place to kick off your career. The Capitol is certainly a hub for political science majors and journalists covering politics. The city has become one of the top destinations for millennials. The influx of young people pouring into D.C. sets the city at the top of most college graduate destination lists. Due to the high rent and cost of living, I have it sitting at six.
7. Arlington, Virginia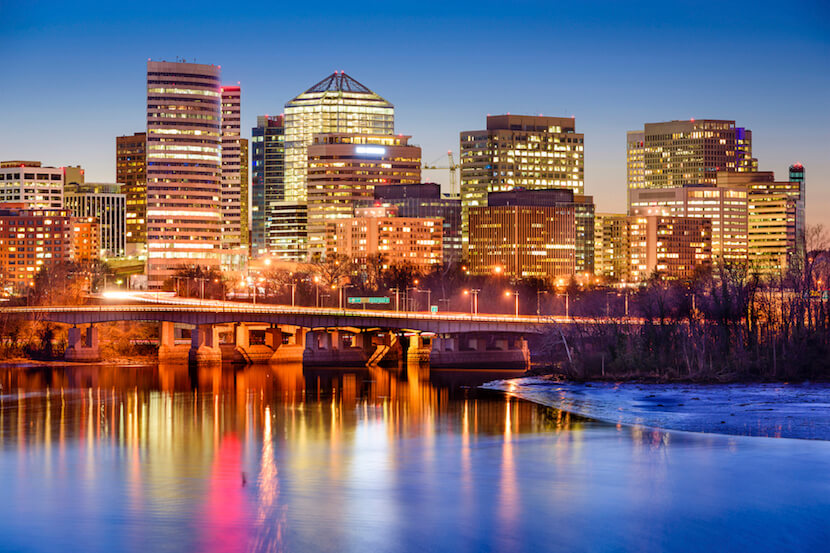 This is the smallest city on the list, and carries a population of only 220,000 people, but millennials make up 27.9 percent of its population. Arlington is directly across the Potomac River from Washington, D.C., and is home to the Pentagon. It is a more affordable and slower-paced neighbor to our Capitol. A commute to a job in Washington, D.C. is manageable. Due to the city's high millennial count, Arlington has developed a great bar and restaurant scene.
8. Berkeley, California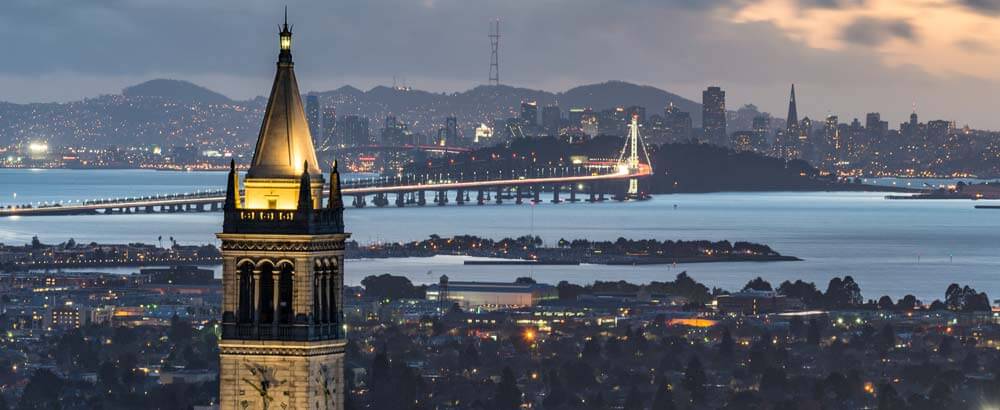 Berkeley, while still very pricey with a two-bedroom apartment averaging 3,526 dollars a month, is a cheaper neighbor to San Francisco. The Bay Area is surrounded by great sports teams, a rich music scene, and bustling night life. Moderate temperatures and a close drive to the beach make Berkeley an ideal destination for the outdoorsy type.
9. Pittsburgh, Pennsylvania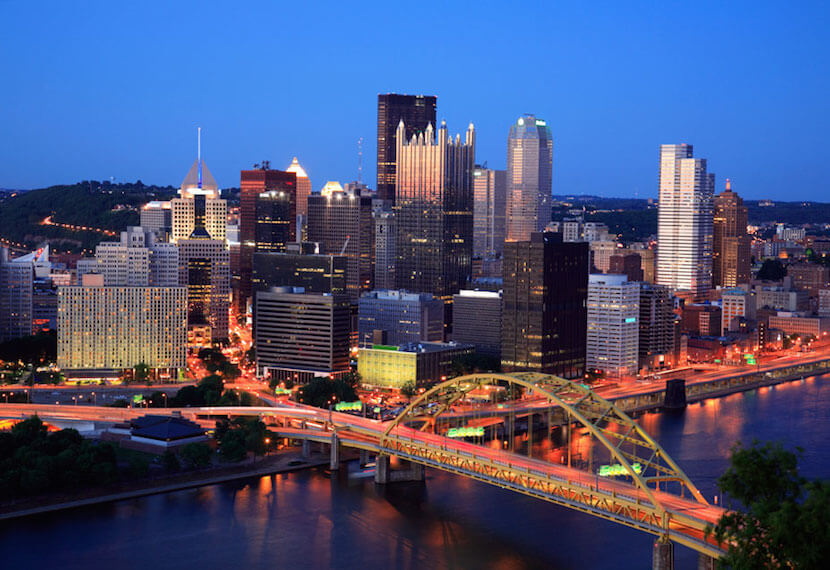 While the city best known for its steel production doesn't appeal as the most exciting destination for college graduates, the job market is open and the cost of living is surprisingly low. CNBC ranks Pittsburgh as its number one starter city. I dropped the Steel City down to the ninth spot because I weigh culture and activity equal to practicality. Due to job availability, a significant number of young people have made their way to Pittsburgh. According to Business Insider, millennials make up 18.8 percent of the city's population. Because of this, the bar and restaurant scene has begun to boom.
10. New Orleans, Louisiana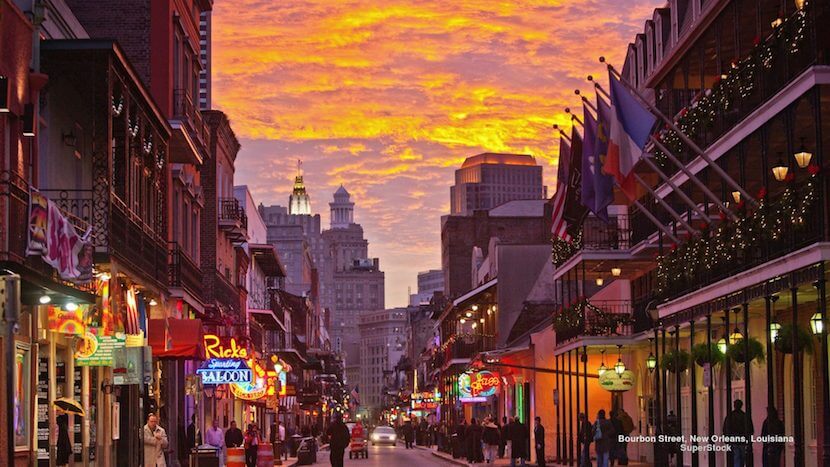 Since Hurricane Katrina hit the shores of Louisiana, New Orleans has been rapidly recovering. Because of the damage, prime real estate within walking distance from the French Quarter is cheap. New Orleans offers a great variety of culture and personality. Frenchman Street is a factory for incredible jazz music. Almost nightly, people of all ages fill the street, bars, and restaurants to parade their trombones, trumpets, saxophones, and Mardi Gras beads. Business is catching back up in the Big Easy. If you can secure a job, the culture, food and feel of New Orleans won't let you regret it.
RELATED: 10 Places You Must Travel to In Your Lifetime
News & Content Manager
Jackson Schroeder is a graduate of Ohio University with a B.A. in Journalism from the E.W. Scripps School. He is originally from Savannah, Georgia. Jackson has covered a wide range of topics, including sustainability, technology, sports, culture, travel, and music. He plays bass and guitar, and enjoys playing and listening to live music in his free time.