Astronauts in space will be able to enjoy a traditional Thanksgiving dinner this Thanksgiving thanks to the Scientists at the Space Food Research Facility at Texas A&M University. Since 2007, Texas A&M has produced more than 50 menu items for astronauts at the International Space Station and throughout NASA's spacelift program.
In this video, Texas A&M' chancellor John Sharp met with food scientist Brian O'Neill and a former astronaut and current Texas A&M professor Dr. Dunbar at the Space Food Research Facility, for a food sampling. "I'll bet you most Aggies and most Texans, frankly, don't realize that the food that is consumed in space including at the International Space Station right now is made right here at the west campus at Texas A&M University," said Sharp.
Food Scientists like O'Neil make sure that the food pouches or MREs (Meal Ready to Eat) that the astronauts eat have a very long shelf life. After prepping the food and heat-sealing the pouch, the scientists use a retort (heat) process to sterilize the inside of the pouch.
This facility is vital for NASA and its astronauts because there aren't many facilities capable of creating thermostabilized food. This Thanksgiving, astronauts will be able to enjoy sliced turkey, candied yams, apricot cobbler, and more.
Dr. Dunbar explained how the food is consumed and praised the dishes. "What we normally do is stick this packet into the galley oven, heat it up, and we have a little hot Turkey," she said. "The meats are really great. It's just like Thanksgiving Dinner."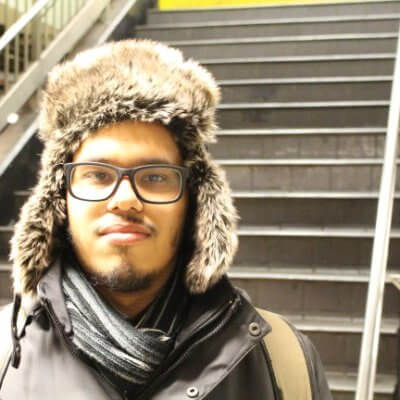 Brian Bonilla is a Journalism and Marketing student at Brooklyn College. When it comes to sports he's an expert watcher and a mediocre player. When he's not busy catching up on shows or writing scripts he's probably telling people to watch The Americans on FX.