O Canada! Our neighbors to the north have never quite gotten their due for producing beautiful noise. The likes of Neil Young, Joni Mitchell, Robbie Robertson, and, yes, Drake, hail from the Great White North. In the 21st century, Toronto has established itself — along with Montreal — as an epicenter of the Canadian music industry and one of the leading music cities in all of North America. In particular, the city has a flourishing indie rock scene, which has produced notable bands like Broken Social Scene and, more recently, Alvvays.

Here are 8 Toronto bands for college music fans to keep an eye on:

1. FRIGS
FRIGS' sludgy and atmospheric rock is dreamy like a blissful nightmare. Their sound bears some resemblance to '80s post-punk and goth-rock groups like New Order or My Bloody Valentine, who found in synthesizers, chorus pedals and feedback, new tools for making spooky pop songs. What really makes them special are Bria Salmena's sultry, captivating vocals.

2. Brenda

Not quite psych rock and not quite punk, Brenda's music exists in a special space somewhere in between, embracing each of the genre's best attributes and commitment to unconvention. On "Children," they channel the spiritual weirdness of Syd Barrett, before launching into a full-throttle jam. Contrast with "Beard of Bees," the following song on their 2017 EP, "Creeper," a fast-paced, two-chord, surf-rock/punk fusion.

3. Grand Analog

Proving that Drake should not be the sole representative of the Toronto rap scene, Grand Analog make truly great hip-hop that captures the creative spirit and sounds of old school rap. Their simple beats are elevated by unique samples thrown into the mix, drawing from soul and dub reggae. The result is an instantly classic sound. On "Mutations," they channel the Fugees with a bouncy beat and smooth R&B vocals.

4. Hooded Fang

One of the more established bands on this list, Hooded Fang have been around since 2007 and have made a name for themselves as one of Toronto's best indie groups. Their sound is based on the tenets of rock and roll — good, simple pop songwriting performed with energy and channeled through some fuzz. They should appeal to fans of the washed-out indie sound made famous by groups like Wavves.

5. The Beaches

Four-piece girl group the Beaches are one of Toronto's fastest growing bands. Their straight-up garage pop sound sounds like a continuation of the 2000s sound, clearly taking influence from groups like the Strokes or the Arctic Monkeys. Their songs — catchy, danceable and a little tongue-in-cheek — are what make them special.

6. BADBADNOTGOOD

Okay, I'm not breaking any new ground by shedding light on BADBADNOTGOOD. The group is undoubtedly one of the leaders in contemporary jazz. But if you haven't heard them yet, you should check them out immediately. Part of a new wave of jazz acts that's discovered how to seamlessly fuse jazz traditions with hip-hop sounds and influences, BADBADNOTGOOD are pushing the genre forward to great effect. Listen to them provide backing for Denzel Curry on "Ultimate."

7. MorMor

This young songwriter and producer has a style all his own. It is probably best described as synth-pop, but the label doesn't quite do him justice. Gathering sounds from across the musical landscape, there are hints of R&B and indie rock throughout. The common thread: laid-back vibes, a sweet pop sensibility, and MorMor's smooth vocals.

8. Tallies

Filled with catchy melodies and youthful exuberance, Tallies' poppy surf-pop sound falls under the same genre as fellow Torontonians Alvvays. Despite originating in the Canadian tundra, they create ear-wormy pop songs that would fit best on a beach somewhere in California, a sound that is equal parts Teenage Fanclub, Beach Boys, and Cocteau Twins.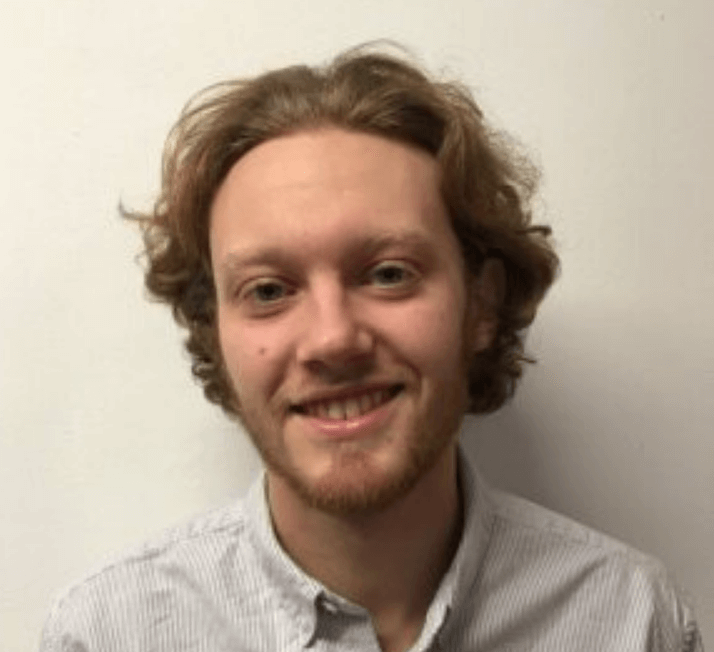 Sam Benezra is a graduate of Ohio University with a B.A. in History from the Honors Tutorial College. He is a native of Brooklyn, New York. Sam enjoys writing on a variety of subjects, including science, music, politics, film. In his spare time, he enjoys traveling, playing guitar, and writing songs.