A city best known for keeping it weird, Portland's commitment to eccentricity has created one of the most unique music scenes in the country. The city's scene came to prominence during the hipster explosion of the 1990s and 2000s, as bands like the Decemberists, Modest Mouse, and Menomena rose to prominence out of the city. Portland's music scene has been a little quieter in recent years, but with a number of talented acts trying to make it on a national stage, the city is primed for a comeback.
Here are a few of the best bands coming out of Portland:
1. Blackwater Holylight
Blackwater Holylight are toying with the conventions of heavy music, bringing together sounds of sludgy psychedelia, Sabbath-style metal, and New Order-style synthpop. The all-female band is something of a supergroup of Portland musicians, including members of Laura Palmer's Death Parade, Aan, Cat Hoch, and Grandparents. The band's self-titled debut, released in April 2018, has a massive sound reminiscent of early '70s hard rock.
2. Sávila
Another band that defies genre conventions, Sávila blend cumbia — a genre of dance music originating in the Columbian mountains — with folk and experimental rock, creating an atmospheric and psychedelic brand of Latin dance music. On "Fantasia," lead guitarist Fabiola Reyna wanders over a repetitive bass and percussion vamp, creating an equally mesmerizing and danceable groove.
3. Tribe Mars
Known as one of the best live bands in Portland, Tribe Mars are a seven-piece hip-hop jazz fusion project. The talented musicians have produced one album since 2015, but they don't seem to be slowing down. On "Ode To An Elder," the group's smooth sound, anchored by the interplay of drummer Robert Grubaugh and bassist Aaron Brennan, is on full display.
4. Black Belt Eagle Scout
 Black Belt Eagle Scout are a new project from Kathleen Paul, a veteran of the Portland music scene. Paul's music is inspired by a unique range of influences that includes riot grrrl punk and the indigenous music that she heard while growing up in the Swinomish Indian Tribal Community. The result is melodic, melancholy and grungy all at once. On the debut album, "Mother of My Children," Paul's lyrics, powerful and introspective, often reflect on her identity as an indigenous, queer woman.
5. Boone Howard
Boone Howard made his way from his hometown in Talkeetna, Alaska, down to Portland in 2006. Over the years, he's made his way into the Portland music scene as a live sound engineer and a performer with the band The We Shared Milk. His solo debut, released in May 2017, is filled with catchy garage rock, and his charismatic stage presence is reminiscent of Mac DeMarco.
6. Lithics
Lithics play a wild brand of guitar-driven post punk, befitting a Pacific Northwest punk tradition established by bands like Wipers and Sleater-Kinney. Their music, jagged and dissonant, is not for the faint of heart. "'Harsh' is a compliment," singer/guitarist Aubrey Horner told the Willamette Week. "It's sort of what we're going for." Harsh, maybe, but isn't that what punk is supposed to be?
7. Roseblood
Roseblood's Kathy Foster spent 15 years as the bassist in indie power trio The Thermals before starting this new project. Roseblood perform as a four-piece, but the band are something of a labor of love for Foster. She serves as the sole songwriter and musician on the album, laying down all the instruments and vocal tracks herself. Roseblood are calmer and more atmospheric than Foster's previous work with The Thermals. The first single, "Black Veil," sounds at times like Mazzy Star, particularly due to Foster's voice, which gently floats overtop melodic and crunchy lead guitar.
8. Kulululu
Half-serious, half-comedy, Kulululu claim to be from another planet. Kulululu, whose six members retain their anonymity by wearing masks in any and all public appearances, operate in the absurdist concept rock tradition of groups like Devo and They Might Be Giants. They make what I like to call nonsense rock, best encapsulated in songs like "Crab Dad," on which they sing, "Well, my dad's a crab / And I call him Crab Dad / Crab Dad."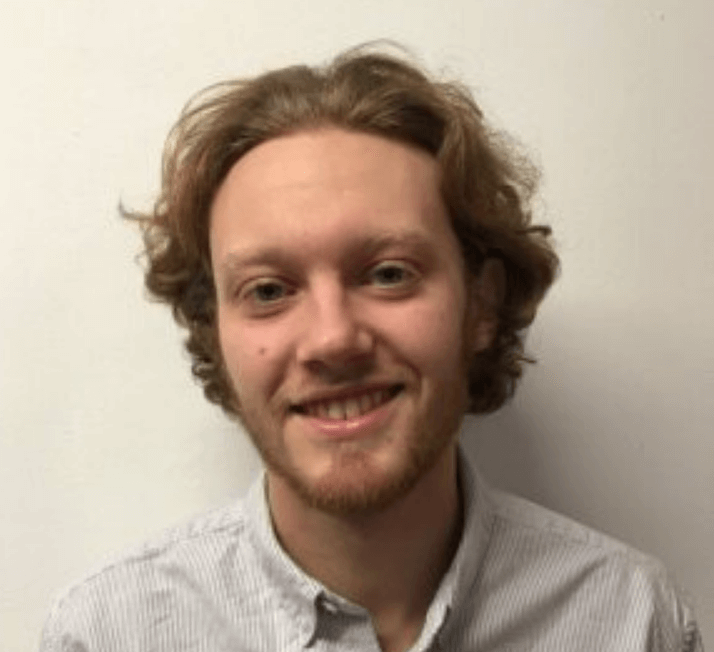 Sam Benezra is a graduate of Ohio University with a B.A. in History from the Honors Tutorial College. He is a native of Brooklyn, New York. Sam enjoys writing on a variety of subjects, including science, music, politics, film. In his spare time, he enjoys traveling, playing guitar, and writing songs.