With 35 colleges, including the eminent music school the Berklee College of Music, Boston is overflowing with young musicians and music fans alike. Over the years, the city has produced luminaries of various genres, from the Pixies to the Cars to none other than Aerosmith.
Here are eight Boston bands to keep an eye on:
1. Ripe
This talented seven-piece band made their name playing around the Boston college circuit while the members were all still students at Berklee. Now out of college, they've exploded onto the national jam band scene, steadily developing a reputation for their phenomenal live shows. Ripe play a poppy brand of funk anchored by their two-person horn section for a sound that is equal parts Phish and Stevie Wonder.
2. Speedy Ortiz
Speedy Ortiz operate in the tradition of Boston indie legends the Pixies, who almost single-handedly created the sound of the '90s with their unique songwriting and ferocious guitar work. Speedy Ortiz frontwoman Sadie Dupuis sounds at times like Pixies singer/bassist Kim Deal. Her airy melodies float atop menacing guitar and bass work from Matt Robidoux and Mike Falcone, respectively. Their most recent album, 2018's "Twerp Verse," was written in response to the 2016 election and showcases some of the group's most political work.
3. Dub Apocalypse
Something of a supergroup of local Boston musicians, Dub Apocalypse play excellent dub reggae instrumentals. Drummer and bandleader Tommy Benedetti is a familiar face to reggae fans across the country as a founding member of John Brown's Body, who have been playing their futuristic brand of reggae music since the 1990s. Live, the group has a penchant for improvisation, allowing Dub Apocalypse's members to explore their diverse influences, ranging everywhere from blues to free jazz. The group plays every Sunday night at Bull McCabes Pub in Somerville, Mass.
4. Pile
Pile began in the late 2000s as lead singer Rick Maguire's solo project, and have since evolved into one of Boston's premier indie bands. Pile aren't widely known outside of their home city, but they have a near-legendary reputation in Boston. Pile's music is deeply intense — almost aggressive — without following the clichés that those descriptors bring to mind. It is noisy, discordant and somehow still melodic, and the songs rarely follow typical song structures but shift drastically between moods.
5. Kal Marks
Heavy and in-your-face, Kal Marks have been called the loudest band in Boston. The three-piece play remarkably intense, sludgy punk that often sounds similar to early Modest Mouse. Lead singer and guitarist Carl Shane howls like a wild animal over ferocious guitar riffs. He may blow out his voice in the near future, but for now it sounds incredible.
6. Michael Christmas
Boston-born Michael Christmas released his debut mixtape at age 19 in 2014. Drawing inspiration from stand-up comedians as well as rappers, Michael Christmas makes music that is goofy, hilarious and unpretentious, and has drawn comparisons to everyone from Mac Miller to Biz Markie.
7. Prior Panic
Featuring an electric cello alongside guitar and drums, Prior Panic are a power trio with a twist. Singer/cellist JB Fulbright was classically trained as an acoustic cellist, but you wouldn't know it from the music JB makes with their current group. Loud and crunchy, Prior Panic's music is classic indie guitar rock, filled with beautiful imperfections.
8. Berta Bigtoe
DIY freak-folkers Berta Bigtoe began making music in June of 2018. Within only a few months, they've already released a full-length album and a pair of singles. Their music is delightfully weird lo-fi psychedelia that doesn't draw any obvious comparisons. Check out the instantly catchy "Hold the Fort."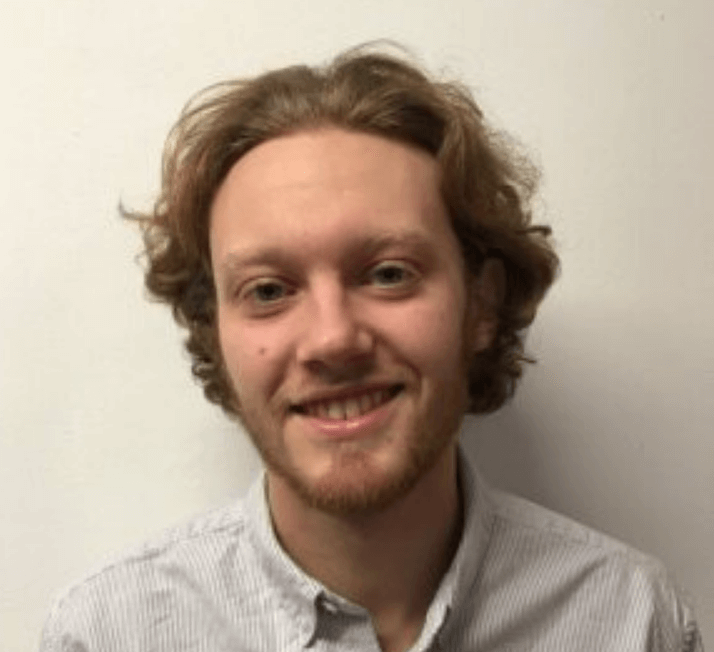 Sam Benezra is a graduate of Ohio University with a B.A. in History from the Honors Tutorial College. He is a native of Brooklyn, New York. Sam enjoys writing on a variety of subjects, including science, music, politics, film. In his spare time, he enjoys traveling, playing guitar, and writing songs.