The storied Seattle music scene is known best for its '90s alt-rock scene — that which produced Nirvana, Soundgarden, Mudhoney, and Alice In Chains, among others. But Seattle's musical legacy goes far beyond just grunge. The city is also famously the birthplace of the original guitar wizard and heavy rock pioneer Jimi Hendrix, and it has a thriving indie rock scene that has persisted into the 20th century, with groups like Fleet Foxes and Band of Horses leading the way.
Here are 7 Seattle bands that college music fans should keep an eye on:

1. Stas THEE Boss
A native of the Southend of Seattle, Stas THEE Boss is a unique voice in what is a quietly flourishing rap scene in Seattle. Stas is a member of Black Constellation, a multidisciplinary creative collective loosely based in the Pacific Northwest that includes musicians alongside visual artists. Stas' music is centered around her smooth, laid-back flow and choppy jazz-based beats. With a hint of trip-hoppy psychedelia, Stas brings to mind her fellow Black Constellation members and Seattle natives Shabazz Palaces.

2. Polyrhythmics

The 8-piece instrumental band Polyrhythmics are most accurately described as a funk group, but that doesn't quite do justice to their open-ended sound. Drawing influence from everything from psych-rock to afrobeat, they can sound like the Meters and Fela Kuti all within one song, tightly maneuvering between rhythms and genres from around the world. Ultimately, their music is all based around the groove and the casual, yet engaging, interplay between their instruments.

3. Industrial Revelation

Industrial Revelation are a wildly unconventional and forward-thinking jazz ensemble raised in the Seattle jazz scene. The four-piece — which feature a simple arrangement of drums, bass, trumpet and keys — play a brand of jazz fusion that ties together aspects of jazz, hip-hop, electronica and, occasionally, the Seattle grunge sound (see "No Way Out But In"). Their music is progressive and forward-thinking, but rooted in the traditions, history and experimental ethos of jazz. Their music should appeal to fans of Kamasi Washington and Christian Scott.

4. Bell Witch

Consisting only of a drummer and a bass player, Bell Witch have an unusual arrangement for a metal band, but they possess a sound as huge and powerful as any other. Formed in 2010 by bassist Dylan Desmond and Adrian Guerra, Bell Witch have carved out a unique niche in the metal universe with their slow, atmospheric sound. Since Guerra's passing, Jesse Schreibman has filled in admirably on drums, and they continue to create genre-bending music, most recently on 2017's "Mirror Reaper."

5. Porter Ray

Another member of the Black Constellation collective, Sub Pop signee Porter Ray's music is based around his lyrical and intellectual raps, which confront the challenges of 21st century living and his personal experience of violence. This is particularly true of his most recent record, 2018's "Eye of the Beholder," which pairs his introspective rhymes with unconventional and often atmospheric beats.

6. Kung Foo Grip

Kung Foo Grip are an eccentric rap duo with a unique charisma that is oddly reminiscent of Atlanta legends OutKast. The group is well respected in the local rap scene, but deserves more credit on the national scale. With a sound that fuses old-school influences and lyricism with trap sounds and a ton of personality, they have a unique voice in a well-saturated genre.

7. So Pitted

A band named after a YouTube video (especially this YouTube video) could never be bad. This group sounds and looks like insanity. Their brand of punk-metal — or whatever you would like to call it — is noisy and flavored with a little humor. They draw a heavy influence from '90s alt-rock, and specifically groups like Rage Against the Machine and Nine Inch Nails. Ultimately, they're picking up the mantle of Seattle grunge, and they're a welcome addition.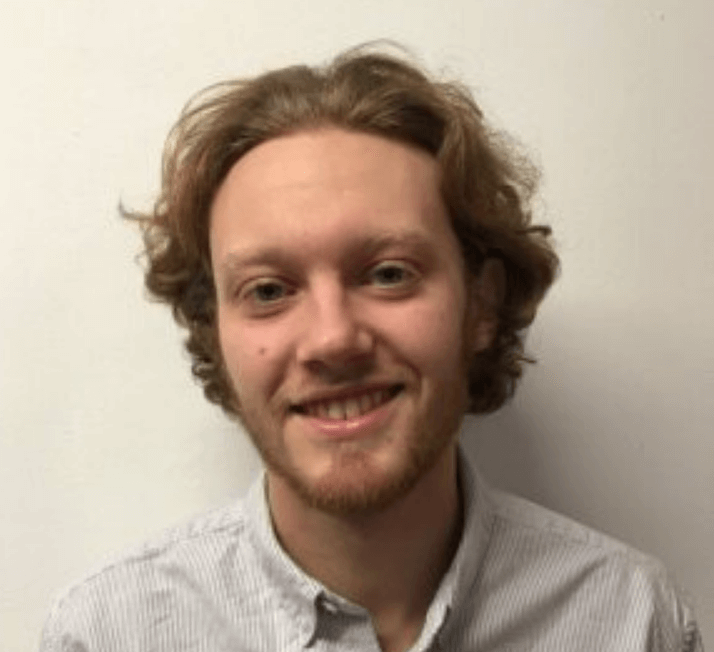 Sam Benezra is a graduate of Ohio University with a B.A. in History from the Honors Tutorial College. He is a native of Brooklyn, New York. Sam enjoys writing on a variety of subjects, including science, music, politics, film. In his spare time, he enjoys traveling, playing guitar, and writing songs.