The San Francisco Bay Area has one of the most legendary music scenes in the United States. The legacy begins, of course, with the psychedelic madness of the Haight Ashbury's heyday in the 1960s. The hippies are long gone (most of them, at least), but new scenes — from hardcore punk to the ever-underrated Oakland rap scene — have variously stepped in to fill the void and keep Bay Area artists in the charts.
Here are 7 Bay Area artists to keep an eye on:
1. Tony Molina
DIY singer-songwriter Tony Molina is a familiar face within the Bay Area hardcore scene. The Millbrae, California, native first made his name as the frontman of the hardcore outfit Ovens, before beginning a solo career in 2014. As a solo artist, Molina makes straight-to-the-point power pop tunes that meld the sensibilities of some of the best earworm-writers in rock history, recalling, at times, anybody from the Byrds to the Beatles to Teenage Fanclub. His music is also notable for its unique brevity. His songs often last no longer than a minute, and all of his three albums clock in under 15 minutes total.
2. Heron Oblivion
A San Francisco band by way of Philadelphia, Heron Oblivion are a mind-melting psych band that instantly recall some of the best bands from San Francisco's past. Their loud, atmospheric and feedback-soaked rock and roll sounds like an updated Jefferson Airplane with flavors of the Velvet Underground and Crazy Horse, and singer/drummer Meg Baird's ghostly howls are eerily reminiscent of Grace Slick.
3. Deseos Primitivos
A Spanish-singing hardcore outfit out of Oakland, Deseos Primitivos show how to make high-intensity punk music while turning down the distortion in the process. They have an instantly classic sound and an energy that recalls the sounds that came out of London in the late '70s, or out of Spain in the early '80s (think Vulpes, for those who are familiar). In a town with a rich hardcore tradition, Deseos are a welcome addition.
4. Astronauts, etc.
Anthony Ferraro got his introduction to the music industry thanks to a gig in synth pop artist Toro y Moi's touring band. Now working as a solo musician under the moniker Astronauts, etc., Ferrano makes smooth and keenly orchestrated pop rock. There are hints of his former project in the laid-back funk rhythms throughout Astronauts, etc.'s debut album "Living In Symbol."
5. Fantastic Negrito
An artist with a truly unmatched story, Fantastic Negrito is the pseudonym of Xavier Amin Dphrepaulezz. Raised on the streets of Oakland, Dphrepaulezz signed a record deal with Interscope Records in the early '90s, only to see his opportunity fade after a catastrophic car crash left him in a coma for three weeks in 1999. A winning submission in NPR's 2015 Tiny Desk Concert Concert Contest and subsequent Tiny Desk Concert performance gave him a second chance at a music career, and he is taking full advantage. His impassioned blend of soul, funk, blues and rock is truly all his own, all carried by his incredible vocal work.
6. Hot Flash Heat Wave
Hot Flash Heat Wave's music is what California indie rock should sound like — washed out lo-fi baked under a ray of sunshine and drenched in a dose of reverb and fuzz. Their easy-going garage psych sound and poppy songwriting are equally likely to bring to mind Wavves and Mac Demarco.
7. Caleborate
A Sacramento native now based in Berkeley, Caleborate is a rapper on the rise who has performed alongside Kehlani and had G-Eazy guest on one of his tracks. His feel-good, laid back brand of rap is reminiscent of artists like Chance the Rapper and Mac Miller, and elevated by his effortless flow, clever lyrics and conscious subject matter.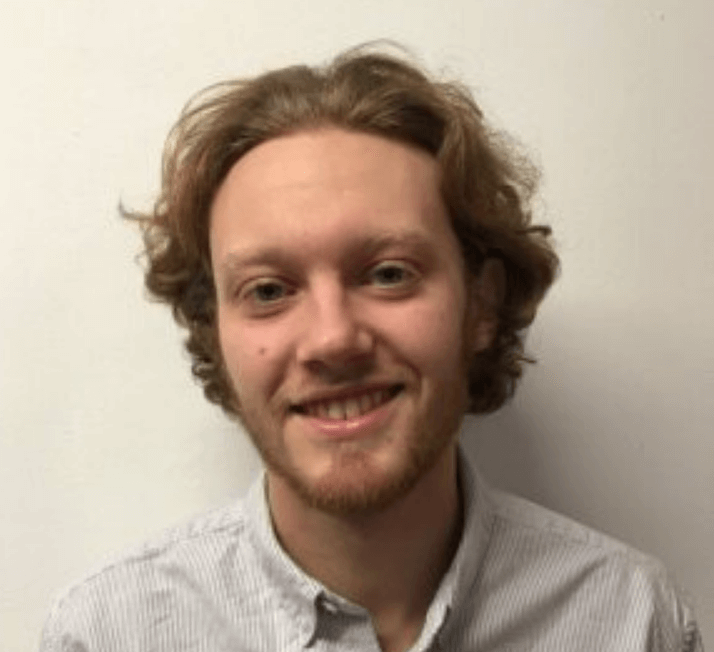 Sam Benezra is a graduate of Ohio University with a B.A. in History from the Honors Tutorial College. He is a native of Brooklyn, New York. Sam enjoys writing on a variety of subjects, including science, music, politics, film. In his spare time, he enjoys traveling, playing guitar, and writing songs.