Home to the University of Texas, Austin is one of the musical hubs of the United States. The city was put on the map in the 1970s by the outlaw country movement led by artists like Willie Nelson, Waylon Jennings and Kris Kristofferson. Frustrated with the silky production standards and buttoned-up culture of the country music establishment in Nashville, these freewheeling artists split for the Lone Star State, where they fused the sounds of country with the ethos of the counterculture.
That spirit persists to this day, as Austin has grown into one of the best music cities the United States has to offer. The "live music capital of the world," as it is known, annually hosts South By Southwest and Austin City Limits, two of the best music and cultural festivals in the country, and it's (in)famous Dirty Sixth Street hosts some of the greatest bar bands in the world on a nightly basis. Austin is virtually overflowing with talent, and continues to produce a diverse range of great artists, from Gary Clark Jr. to Spoon to Explosions in the Sky.
Here are a few new Austin artists to keep an eye on in 2018:
1. Los Coast
A five-piece fronted by singer/guitarist Trey Pivott, Los Coast deliver tight, high-octane funk rock. The group's music is grounded in Southern soul classics — Pivott cites growing up listening to artists like Sam Cooke and Otis Redding as a major personal influence — and infused with the approach and sounds of jam bands like the Grateful Dead and Phish. Los Coast are at their best live, when their dynamic chemistry shines. On "Monster," Pivott sings with the ferocity of Wilson Pickett over a driving, danceable groove.
2. Black Pistol Fire
Black Pistol Fire join the Black Keys, Left Lane Cruiser, and the White Stripes as a two-piece that manage to sound heavier and louder than most five-piece groups. In short, the band's sound is nasty. A sight to see live, Eric Owen mashes on the drums like Animal from "The Muppets," while singer/guitarist runs around like a madman and belts in a bluesy growl reminiscent of Dan Auerbach.
3. Jackie Venson
Like a female Gary Clark Jr., Jackie Venson's got rare blues guitar chops. A classically-trained pianist, Vinson only picked up the guitar while attending Berklee College of Music, but she sounds like she was born with a six-string in her hands. Another phenomenal live act, Venson pops carries the stage with charisma and energy, laying down blistering lead lines over funk-tinged blues grooves.
4. Adam Torres
Adam Torres self-released his debut album when he was a student in Athens, Ohio, a little college town located in the foothills of Appalachia. Torres derives a clear influence from the brand of bluegrass and folk native to that region, though his wispy and atmospheric sound is modern and unique. Torres' songs are expertly-crafted and lifted by his voice, which gently floats above his wandering acoustic guitar. Also, he looks like Wes Anderson.
5. Magna Carda
There's nothing better than hip hop backed by a live band. Originating in 2012 at St. Edwards University in South Austin, Magna Carda are now at the forefront of a burgeoning hip hop scene in Austin, a city known more for rock and country than rap. Magna Carda's music blends rap, jazz, R&B and electronic music for a neo-soul sound that is reminiscent of groups like the Roots, while MC Megz Kelli's tight lyricism and calm flow easily draws comparisons to none other than Ms. Lauryn Hill.
6. Daniel Eyes and the Vibes
Poppy and powerful, Daniel Eyes and the Vibes have an Americana-tinged classic rock sound that at times brings to mind Tom Petty. Another group that made their name on the back of their live show, Daniel Eyes and the Vibes were named the #2 Best New Austin Band and #3 Best Performing Rock Band in the Austin Chronicle Music Awards. Singer-songwriter Daniel Eyes is a charismatic presence onstage.
7. The Deer
Describing their music as psychotropic folk, The Deer are a fascinating fusion of genres. Featuring an upright bass and violin alongside typical rock instruments, their unique instrumentation results in an atmospheric and dreamy pop-folk sound that is all their own. Listen to the interplay between frontwoman Grace Park's vocals, guitarist Michael McLeod's lead lines, and string player Noah Jeffries' violin on "Army Ants."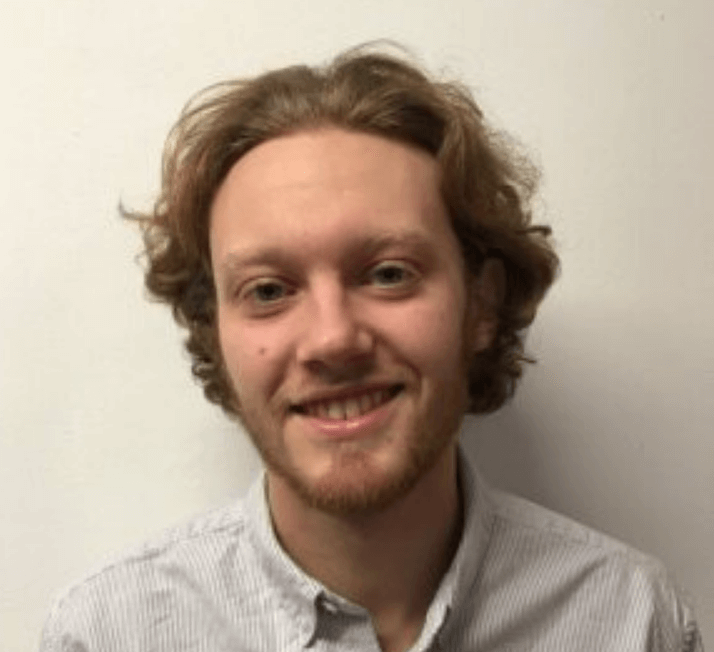 Sam Benezra is a graduate of Ohio University with a B.A. in History from the Honors Tutorial College. He is a native of Brooklyn, New York. Sam enjoys writing on a variety of subjects, including science, music, politics, film. In his spare time, he enjoys traveling, playing guitar, and writing songs.