With over 9 million people from across the globe, New York City has so much music to offer. The city has a rich tradition of producing leading musicians across genres. A new generation of New York groups and artists is now emerging, bringing old sounds into new contexts and fusing genres as they please. From Combo Chimbita to MIKE to Native Sun, here are some of the best upcoming New York artists.
1. Combo Chimbita

A New York band by way of Colombia, Combo Chimbita are composed of first-generation New Yorkers. Their sound, which they aptly describe as "tropical futurism," was developed through residencies at Barbes, a beloved Brooklyn performance space known for staging eclectic musical styles. The band defies genre, infusing Afro-Latin grooves with psychedelia and hard funk, bolstered by powerful vocals from lead singer Carolina Oliveros. The end result is truly unique and simply awesome.
2. Maxband
Maxband are a new project formed by Max Savage, drummer for Brooklyn-based garage punk group Parquet Courts. In Maxband, Savage takes on the role of lead singer and guitarist, playing a brand of jangly guitar rock that is so New York and often reminiscent of the Strokes. All four members are vets of the NYC music scene, coming from groups that include Bluffing (guitarist Tim Nelson), A Beacon School (bassist Patrick Smith), and Bob Dylan Death Watch (drummer Eric Read). Their first album "Perfect Strangers" was released on tape in August by Gentle Reminder Records.
3. Stuyedeyed
Stuyedeyed are heavy. The Brooklyn-based band plays old school psych rock drowned in fuzz. Lead singer/guitarist Nelson Antonio Espinal emits reverb-soaked howls above the noise. When Stuyedeyed push the tempo on songs like "Believer" and "Mind Control," their sheer energy brings to mind proto-punk groups like the MC5. Stuyedeyed are known for their endlessly energetic live performance.
4. MIKE
From Rakim to Nas and everything in between, many of the world's most iconic rappers have called NYC home. Michael Jordan Bonema, who raps under a simple alias — MIKE — is hoping to become the next in a long line of great NYC MCs. Part of a crew of young rappers called sLUms, who have gained a lot of traction over internet platforms like Youtube and Soundcloud, MIKE was inspired as a teenager by adventurous rappers like MF DOOM and Earl Sweatshirt. His hypnotic beats, grimy baritone vocals and introspective lyrics reflect those influences, creating a sound that is both true to the classic New York style and contemporary.
5. QTY
With sardonic lyrics delivered in a deadpan style floating over simple guitar rock, QTY fit perfectly in a New York tradition that began with Lou Reed and the Velvet Underground some 60 years ago. QTY are led by Dan Lardner and Alex Niemetz, a pair of singer/guitarists who coolly and casually trade licks and lyrics. Their 2017 self-titled debut album was recorded in London with Bernard Butler, who has played guitar with London alt-rock band Suede and produced records by British indie legends The Libertines and The Cribs. His influence is felt strongly on the record, which is equally Britpop as it is New York.
6. Native Sun
Native Sun's Danny Gomez and Jake Pflum bonded over a mutual love for the classic garage rock sounds of the Rolling Stones and Velvet Underground, but their music, loud and aggressive, often veers into the territory of '70s punk. With piercing lead lines and crunchy, grungy guitar, they are also reminiscent of the original wave of indie groups like the Pixies, particularly when they slow down on tracks like "Blow." Ultimately, though, it's just pure rock and roll — simple and energetic.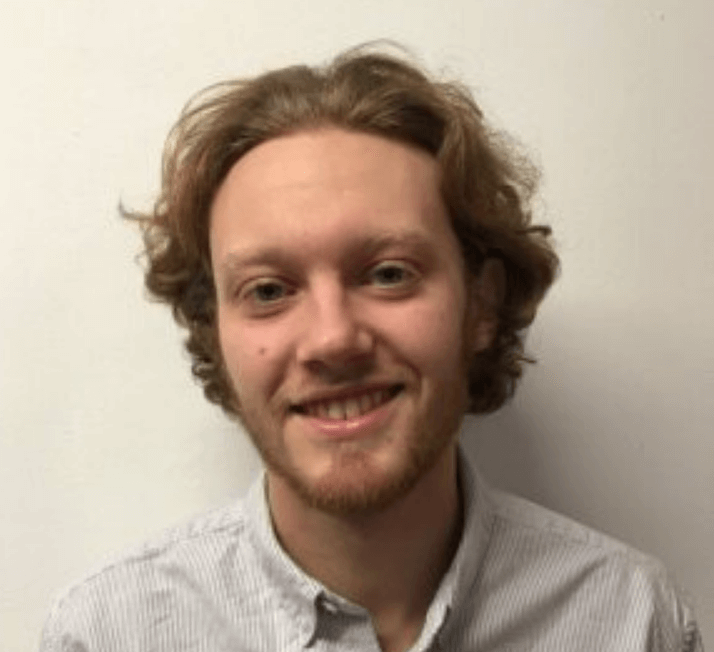 Sam Benezra is a recent graduate of Ohio University with a B.A. in History from the Honors Tutorial College. He is a native of Brooklyn, New York. Sam enjoys writing on a variety of subjects, including science, music, politics, film. In his spare time, he enjoys traveling, playing guitar, and writing songs.