Today, with rising tuition rates, college students are carrying more student loan debt than ever. U.S. student loan debt is at $1.44 trillion with 44.2 Americans carrying the burden of their college educations for a significant part of their lives. It is no surprise then that students are increasingly seeking jobs that will pay enough to support their lifestyles and pay down debt. Students can also seek jobs that will help eliminate their student loan debt now, since student loan debt assistance is the hottest employee benefit along with paid time off and retirement plans. More companies are slowly beginning to implement loan repayment benefits for their employees in an effort to attract recent graduates.
Here are 10 companies that will contribute towards student loan debt.
1. Aetna
Aetna is looking out for its employees by matching employees' loan payments up to $2,000 per year for a lifetime maximum of $10,000. To be eligible for this benefit, employees must have earned their undergraduate or graduate degree from an accredited institution within 3 years of applying to the program.
2. Chegg
Chegg employees can receive an annual contribution of $1,000 towards their student loan debt as long as they remain employees and still have debt.
3. Fidelity Investments
Fidelity Investments contributes up to $2,000 annually towards eligible student loan debt for their employees for a maximum of 5 years.
4. Gradifi
Gradifi, a startup that helps companies pay down loans for their employees, does the same for its employees by paying up to $250 a month with a maximum contribution of $10,000.
5. Natixis Global Asset Management
Natixis offers $1,000 per year to any full-time employee with a federal or private student loan. Maximum contribution is $10,000.
6. Penguin Random House
Penguin Random House will pay $1,200 per year in student loan repayment benefits for any full-time employee who has worked at the company at least one year with a maximum contribution of $9,000.
7. Pricewaterhouse Coopers
Pricewaterhouse Coopers, also known as PwC, offers up to $100 a month for student loan debt for up to 6 years or when the employee is promoted to manager level, whichever comes first.
8. SoFi
SoFi is an online personal finance company that has funded over $1 billion in student loan refinancing to borrowers. In addition to serving its clients, SoFi has provided its employees with student loan payments by contributing $200 a month to their student loans with no yearly caps.
9. Staples
Staples will make payments of $100 per month for 36 months towards the principal portion of an employee's student loan. The employees must have obtained, or are in the process of obtaining, a degree from an accredited institution and have outstanding student loans. To be eligible, employees must be active, full-time, exempt employees for at least 90 days and meet certain conditions.
10. U.S. Government
The federal government provides up to $10,000 a year in student loan repayment with a maximum of $60,000. The benefits vary with each department, so be sure to check out the requirements if you are interested in working for the U.S. government.
While student loans have not completely gone away, these employers have taken the extra step to invest in their employees and support them. Their contributions help their employees repay their student loans faster, bringing recent graduates hope that there are companies that care about them and their investment in education.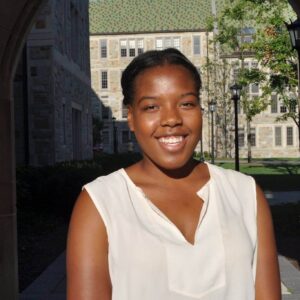 Vanessa Sewell is studying Economics and Communications at Boston College. She is from Bronx, NY. Vanessa has worked on topics related to lifestyle, fashion, culture, and education during her time at Boston College. During her free time, she can be found playing piano and guitar or jamming to Spotify.