We are a society of people who are so wrapped up in the excitement of busyness, that we often forget the beauty of being still. Practicing peace and recognizing ways that help us to be more present in our daily lives is essential for our well-being.
Luckily, there are many creative outlets that help us to take a step back from the busy, and bring our imaginations to life. In fact, many companies are realizing the positive impact that 'quality-creative time' can have on job performance, and are implementing programs that encourage it.
Google's "20% Project" encourages its engineers to dedicate 20% of their time to work on things that interest them. Since instituting it, Google has seen a positive change.
According to a study conducted by IBM on it companies' leaders, 60% of the CEOs polled listed creativity as the most important leadership quality.
Further, according to a study recently conducted by Adobe, six in ten people in the United State believe that creativity is valuable to a country's economy.
With these statistics and programs in mind, it's hard to deny the powerful role that creativity plays in our daily lives. Let's take a look at some of the easiest ways to incorporate creativity in your own life!
1. Find a Hobby You're Passionate About
The best way to ensure that you cultivate your creativity is to devote all your free time to it. That sounds scary and overwhelming, but if these are things you truly love, then it's a no-brainer. Whether it's painting, photography or filmmaking, you can easily incorporate your hobbies into your everyday life. Just 30 minutes a day is more than enough!
2. Write Down Your Emotions
People often think that journaling is a juvenile activity, but this is entirely untrue. Putting your feelings and thoughts on paper is a healthy gateway to reflect on yourself and your personal growth. Thankfully, in today's world, there are so many different ways to do this. Whether it's starting a personal blog or simply jotting down your thoughts on the 'Notes App' on your iPhone, writing is a great way to express yourself and indulge in your editorial capabilities.
3. Let Your Voice Be Heard
Nowadays, it feels like there's a blog for just about everything. But thanks to technology, it's easier than ever to develop a site that's entirely your own. Websites like WordPress and Wix allow users to claim a domain and show off their creativity! Between dozens of free template options and unique blog ideas, blogging is a great way to have your voice be heard. It also provides a great platform to connect with other users and find inspiration!
4. Feel in Colors
Being creative doesn't mean spending hours creating something from nothing. Sometimes it can be as simple as cozying up with an adult coloring book or a good book. And even though your day might be busy, you can engage in either of these activities during a lunch break or when you have a few minutes to spare in the office. These things not only help to harness your imaginative efforts but also help you to relax in stressful situations. Low-key activities are also a great excuse to spend quality time with yourself.
5. Spend Time With Like-Minded People
Sometimes, the best way to get your creative juice flowing is by engaging in open and honest discussions with people who you believe will make you better. Learning from others is the greatest way to grow as a human being. Art is often created after one has been inspired by another who has similar value system as you.
6. Spend Time With People Who Have Different Views
Growth doesn't just stem from quality time spent with people who think and feel like you. It also comes from conversations with people whose beliefs may be very different from your own. Dialogue is something that our country (and the world as a whole) needs a lot more of at the moment. You may not agree but you can at least try to understand differing views and opinions. And while social media comes with both positives and negatives, if used properly, social platforms like Facebook and Twitter can be great outlets to have conversations with complete strangers.
In conclusion, creativity is one of the most important assets in the world. We as humans thrive when we can incorporate a bit of ourselves into the world. So take more time for yourself, dedicate your free-time to channeling your inner-creator, and offer the world what only you can offer.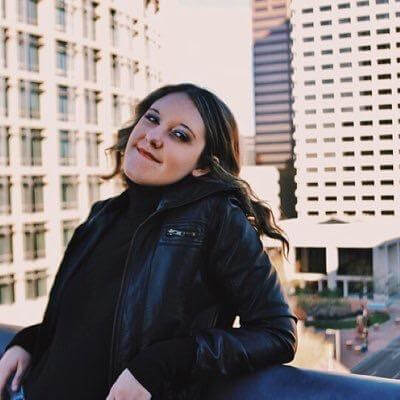 Kyley Warren is a writer, photographer, traveler and lover of life. She is currently pursuing a Master's degree at the Walter Cronkite School of Journalism through Arizona State University. Kyley sees creativity as one of the most important things in the world, and she tries to let her work serve as a reflection of that belief. Following her time at ASU, Kyley dreams of becoming a travel writer and working to showcase the world to others through her eyes.