Employers looking to hire interns can do it all online these days. Technology has made hiring so much simpler today, but you still need to be smart about it to find the right candidate(s).
Helpful Hint: For a successful hiring campaign, you should first iron out the details of your open internship position and come up with a perfect job description. Once you've done that, you are ready to post your internship listing online.
Employers who need interns should consider The University Network (TUN) because, unlike other job boards, our job engine is wholly dedicated to students who are in still in school, so we concentrate only on placing students as interns (paid and unpaid), part-timers, virtual, and brand ambassadors. We do NOT place students for entry-level jobs or other jobs after graduation, so you will have a targeted pool of college students for your internship needs.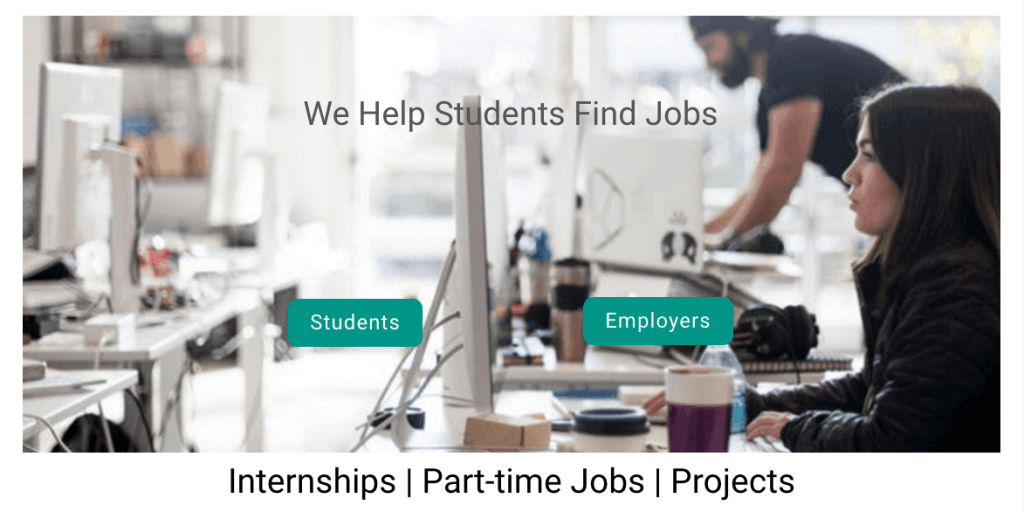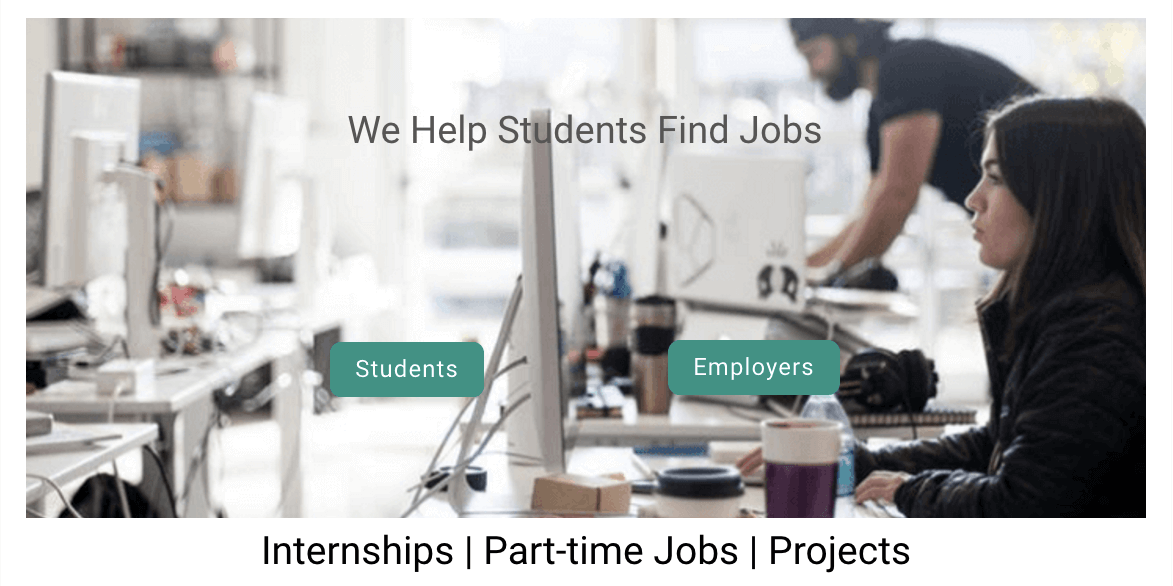 What does TUNs job engine offer employers by way of services?
TUN's job engine allows employers to set up a FREE account and post as many positions as they need for FREE. Once you've set up an account, you will have access to a dashboard where you can manage your current job listings, review applicants, post more positions, and edit your company profile. As students apply, you will receive notice by email, which will include the applicant's attached resume or an online profile. You can then log in and view the applicant's online resume and any additional information provided, such as LinkedIn profile and message to employer. You can also update the Application Status of each applicant, so students will know if their application has been read, accepted, or rejected.
Pro Tip: TUN's audience is primarily college students, so its reach is very targeted for employers looking to hire college students for internships, part-time jobs, short-term projects, virtual jobs, and brand ambassadors.
There are other job boards that will help employers find interns, but that is not their sole focus. They are either job boards in the college market that also help college students find entry-level jobs or jobs after graduation, or general job boards that will help anyone looking for a job, including college students.
Here is a brief summary of 11 of these broader job boards.
College Job Boards with Internships, Entry-Level or Post-Graduate Jobs
AfterCollege.com helps with placement for entry-level jobs and internships. AfterCollege charges employers $199 for a job listing that would stay on its site for 30 days. The job listing will appear on the site and be distributed to relevant students and career networks.
Pro Tip: AfterCollege targets employers in STEM, health care, and business, so you won't be making the most of your posting unless you are in one of those 3 industries.
CollegeGrad.com also helps placement for entry-level positions and internships. CollegeGrad gives employers the option to post their job for 30 days at a cost of $99, or for 90 days at a cost of $199. You also have the option to post the job nationwide if it involves the same job in multiple locations. Nationwide postings cost $199 for 30-day listings or $399 for 90-day listings.
Pro Tip: You can't use CollegeGrad if you are looking for unpaid interns, as it does not accept unpaid internship postings.
CollegeRecruiter.com targets recent graduates, college students and alumni. It helps place recent graduates for entry-level positions and students for internships. The fee for postings at CollegeRecruiter varies based on the number of postings: $150 for a single job posting; $550 for 5 job postings; $1,875 for 25 job postings; and $2,625 for 50 job postings. The postings for these categories run up to 30 days, and can be used anytime within 365 days. The company also offers an "all you can eat" branding and job posting package that costs $750 per month or $7,500 per year. No contract is required, and you can edit your posting as much and as often as you want.
Pro Tip: Unless you are a Fortune 1,000 company or an employer looking to fill multiple positions each year, you won't fall within CollegeRecruiter's radar. According to information published on its website, its "customers are primarily Fortune 1,000 companies, federal government agencies, and other employers who want to hire dozens, hundreds, or thousands of students and recent graduates per year."
FindSpark.com, formerly NY Creative Interns, helps place for entry-level and mid-level jobs, and internships in NYC and Chicago. FindSpark provides a wide variety of services for employer members who can join for $149 per month, paid annually. Once you become a member, you will receive benefits, such as unlimited featured job board listings (usually $199 per listing), promotion of your branding content, networking events, and recruitment programming. FindSpark classifies internships into paid, stipend + college credit, and unpaid, which makes it easily searchable.
Pro Tip: FindSpark is great if you are in NYC or Chicago, but its service as of this writing does not extend beyond those markets.
Internships.com, which is part of Chegg, started out just helping with placement of interns but now it also places college graduates for entry-level positions. It is partnering with Society for Human Resource Management (SHRM) for the purpose of connecting students with an interest in human resource with SHRM members. Internships allows employers to post and manage internship postings for FREE. When creating an account, you will be asked to fill out some company information including Company Size, Industry, Company Description, etc., only some of which will be visible on your job postings. You can also access its resume database, which is another great way to find interns in your area with the expertise that you are looking for. Lastly, you can download free materials that are touted to help you run a successful internship program.
Pro Tip: Save the information that you post on Internships since some of it may not show on your job postings, so you can easily retrieve it and use it again elsewhere.
General Job Boards that Includes Internships
While employers can post job listings at Craigslist.com for FREE in some areas, there is a fee for most major cities ranging from $7 to $75 per post. In New York, for instance, each category of posting costs $45. Craigslist is a little light on internship-type posts, but has its place for employers looking to fill a short-term gig.
Pro Tip: Craiglist also offers the ability to hire for a short-term gig for FREE everywhere. This comes in handy when you need some college students for an event or small project.
Glassdoor.com allows employers to post up to 10 jobs for FREE for 7 days. You can also customize a package, for an undisclosed fee, with Employer Branding, Job Posting, and Display Advertising products to find the right solution for your company. To build a custom package, you need to fill a form online or contact Glassdoor by phone.
Pro Tip: Glassdoor is unique in that it provides in-depth company profiles that includes anonymous reviews from current and former employees on company culture, salary etc., which help users determine if a company is for them. If you choose to post your job listing on Glassdoor, you will therefore want a Glassdoor profile about your company that is positive. Here are some tips of how to generate a positive Glassdoor profile for your company.
Idealist.org serves over 120,000 organizations in 130 countries. Idealist charges $25 for each internship posted by U.S.-based nonprofits and $35 for each internship posted by U.S.-based businesses. Idealist charges more for job postings — $90 for each job posted by U.S.-based nonprofits and $110 for each job posted by U.S.-based businesses — but it also offers Job Packs for reduced rates. Idealist classifies internships as paid and unpaid, which makes it easy to search.
Pro Tip: Since Idealist is "all about connecting idealists — people who want to do good," it is effective for employers searching for applicants who have that in mind.
Indeed.com allows employers to post job listings for FREE. Indeed, however, recommends that employers sponsor their job posts, which will then appear at the top of Indeed search results. You can choose to sponsor a job post on your own website or one posted on Indeed. If you choose a sponsored job posting, you will pay per click, generally between $.25 to $1.50 per click.
Pro Tip: Indeed is like Google for job search in that it also aggregates job postings from thousands of other sources, so posting a FREE listing means that you will be competing not just with ads from Indeed but also with postings from other sources.
Employers can post job listings on LinkedIn.com for a fee, which depends on the job title and location. The fees are not published, but you can check online at LinkedIn's Post a Job page to see how much it would cost. Upon entering the job title and location, you will be given pricing options to purchase a single 30-day job posting, or multi-pack (5-pack and 10-pack) Job Credits for a discounted price.
Pro Tip: LinkedIn works best if you have a strong LinkedIn profile, so you can make the most of networking opportunities available at LinkedIn.
Employers pay for different tiers of monthly WayUp.com subscription that allows for x number of job postings and various added services, such as custom application questions, customer support, and custom company page. WayUp has 4 tiers of membership — Lite, Recruiter, Pro and Premium — with Lite offering certain basic services and each successive tier having more additional features. WayUp also categorizes employers based on the size of the employer — 1-100 employees, 101-1,000 employees, and 1,000+ employees. Pricing varies based on the size of the company and the membership tier chosen. Employers with 1-100 employees will be charged monthly subscription fees from $75 to $729, while those with 101-1,000 employees will be charged fees from $349 to $1,459. Employers with 1,000+ employees need to schedule a demo online to get pricing.
Pro Tip: If you are going to invest in WayUp, make sure you spend the time to create a nice-looking company profile. Some of the company profiles on WayUp look nicer than the company's own website.
How to find Interns — Recap
There are lots of great websites to help employers to find and hire interns. Be prepared to spend a little time making a strong job post, and start with the free options. For the best results make sure you detail everything that you are looking for in an intern, and post well before the internship is scheduled to begin. The earlier you post the more applications you will receive. Planning ahead and spending the time to make a strong job post will be worth the effort.