*Updated January 30, 2020

The ACT is a long exam with Math, Reading, English and Science sections, as well as an optional Essay. For many students, it is the most dreaded part of the college application process.
Most colleges require scores from either the ACT or the SAT test as part of your college application, and many students choose to take both. Think of these tests as standardized entrance exams that colleges use to gauge your ability and understanding in key subjects, with one common data point that can be used to compare all applicants.
In total, the ACT takes 3 hours, or 3 hours and 40 minutes including the optional essay, to complete, around the same amount of time as the SAT. The ACT and SAT exams each have their own unique challenges, and students may be more suited to one over the other. I recommend taking a full-length timed practice test to decide which option is best for you. The Princeton Review offers free practice tests and an online quiz that you can take to see which test you are more suited for.
Taking the ACT and sending out your scores can be a stressful process, but it can be made easier by understanding exactly how the process works.
Here's everything you need to know about ACT scores:
1. When do you take the ACT?
The ACT is given 7 times per year, typically in September, October, December, February, April, June and July. You are allowed to take the ACT at any point in your high school career, and can take it up to 12 times. Most students take the ACT for the first time during their junior year, at which point they are beginning the college application process in earnest. Some choose to start preparing for the ACT as early as their sophomore year of high school.
I recommend starting to prepare early. This way you can develop a strong familiarity with the material the test will cover and hone your test-taking strategies and skills. At the very least, you should devote the fall of your junior year to ACT preparations, whether by taking a prep class or by taking practice tests and studying on your own time, and then take your first official ACT in the spring of junior year. After that, if you are unsatisfied with your score, you have the opportunity to take it again in the summer, or in the fall semester of your senior year.
Free ACT prep is available through the ACT Academy, a free platform created by the ACT that offers students access to a variety of preparation tools and resources to help you get the best score on your exam.
2. How many times should I take the ACT?
Just because you can take the ACT 12 times doesn't mean you should. Most students only take the ACT one or two times, and while it generally isn't a bad thing to take the exam more than twice, there are a few things to consider if you think you should.
Taking the exam more than once is typically a good idea. Students often improve their scores on the second go-around, as they become more comfortable with the high-pressure testing environment and the material of the test. In addition, many schools let you "superscore" your ACT, which means that you can take the best scores in each section across each exam you take. This allows you to put your best foot forward in the application process.
However, if your scores do not improve or improve only marginally after, say, two or three times taking the exam, there is probably little reason to go for it again. There is a fee to take the exam — $52 without the writing section and $68 with the writing section (with additional fees if you register late or if you choose to change your test date or location). These costs add up quickly when you choose to take the exam repeatedly.
Additionally, while it doesn't necessarily look bad to take the ACT multiple times, if you take it six times without a demonstrable improvement, colleges may wonder if you are trying to happen upon a better score by chance. Taking the ACT is also stressful and time-consuming. Remember, the ACT is only one part of the application process, and your time and effort may be better spent working on other parts of your college application.
3. How is the ACT scored?
The four sections of the ACT are graded on a scale of 1 to 36. These individual section grades are then averaged to create your composite score, which will also be between 1 and 36.
Your scaled score is derived from your raw score, which is just the grade you receive based on the amount of questions you answer correctly or incorrectly.
The maximum raw score for each section is just the total number of questions that you answered correctly. You receive one point for each question answered correctly and receive zero points for each question answered either incorrectly or left blank.The maximum raw scores for each section are: English (75), Math (60), Reading (40) and Science (40).
Your raw score for each section is then converted into a scaled score based on this chart. The reason for doing this is so that scores remain consistent across testing dates, ensuring that no one test is harder than another. Each section is weighted equally, so even though the English section has the most questions, it doesn't affect your overall score any more than the other sections do.
If you take the ACT with the optional essay section, your test will be graded slightly differently. Your essay is evaluated by two graders, who will each give you a score from 1 to 6 in each of four "domains". These domains are: "Ideas and Analysis," "Development and Support," "Organization," and "Language Use and Conventions."
Your final scores for each domain will be the total of the scores provided by each grader, resulting in four domain scores, each on a scale of 2 to 12. Your domain scores will then be averaged to create your subject-level score, which will also be represented on a 2-12 scale.
Keep in mind, your score in the writing section does not affect your subject area scores or your composite ACT score. However, the writing score is used to create your ELA score, which is the rounded average of your English, Reading and Writing scores. This score is reported separately from your composite score. If you don't take the writing section, you won't receive an ELA score.
4. What is considered a good ACT score?
Your target ACT score should depend on your own abilities and the admissions standards for the colleges that you are planning on applying to. For example, if you are hoping to go to Penn State University, you might shoot for a score between 28 and 32, whereas if you are applying to Harvard or another Ivy League school, you'll need to have at the very least a score around 31 or 32.
Each student's own standards should vary based on his or her own personal standards and the level of competition at the schools that he or she is applying to.
That said, it is good to keep in mind the national averages as well. In 2019, the average composite ACT score was 20.7. Everything above that mark is considered above-average and everything below is considered below-average. A 28 would put you in the top 20% of test-takers, making it a strong score for most applicants. If you score below the national average, you will likely want to take the test again.
5. When do you receive your scores?
When you will receive your score depends on the date that you took your ACT, though typically you will get your scores 3-8 weeks after your test date. If you took the optional writing section, you will typically receive your multiple choice scores about two weeks before the results from your writing section. See here for approximate score release dates for each exam.
When your scores do become available, you can access them easily, by logging into your secure ACT web account, where you will be able to access both your multiple choice and essay scores.
6. Can you verify your scores?
If you would like to double-check your ACT score to make sure that you were scored correctly, the ACT offers score verification. You can order a score verification up to 12 months after you've taken your exam. You will need to fill out this form and send it to the address listed on the form. The fees for score verification are $50 for multiple-choice tests, $40 for the writing test, and $90 for both multiple-choice and writing. If an error is discovered, these fees will be waived.
When you order a score verification for multiple choice, the ACT will check that your multiple-choice responses were checked against the correct score key. If you order a score verification for the writing section, the ACT will confirm that your essay was properly captured and displayed to readers. It will also confirm that your essay was read by two independent and qualified readers. In the event that the two scores provided by the readers differ by more than one point in each domain, a third reader will provide an additional score.
7. How are your scores sent to schools?
After you've taken your test and received your scores, you will need to send your scores to the colleges that you choose to apply to. Most colleges will require that you send them official score reports directly from the ACT, which you can do so you through your ACT web account.
If you ask for your scores to be sent out before you take the exam, the ACT will send 4 free score reports to colleges every time you take the exam. Doing so saves you the cost of score delivery and also may give you a leg up on the competition by getting your scores in early. But, if you're worried about underperforming, you may want to check to see your scores before sending them out.
Regular reports cost $13 for each test date per school. These reports are processed within a week of receiving your request and delivered typically within two weeks. Priority reports cost $16.50 per test date per school. Priority reports are processed within two working days and typically sent out 2-3 days after receiving your request.
You can also order the ACT to send scores by phone or through the mail. If you'd like to order by phone, keep in mind that you will be charged an additional $15 phone service fee. Phone requests can only be used to send out priority reports as well.
If you'd like to send a request by mail, you will need to fill out this form and send it to the address listed on the form.
8. What is ACT Score Choice?
When sending out your scores, the ACT offers an option called Score Choice. This tool allows you to compile individual section scores from different test dates.
Say, for example, that you performed very well on the English, Reading and Math sections on the test you took in March but your Science score was well below your score on the ACT you took in June. Score Choice allows you to choose the scores you would like to submit and even compile your best section scores to put your best foot forward when applying.
However, different colleges have different policies regarding ACT score submission. Some require that you send all scores, while others allow you to compile your best individual scores. Make sure to check with your college when sending out your application to make sure you understand their policy. Also see here for a list of 360 of the most popular colleges and their policies regarding score choice.
Conclusion
The ACT — and the college application process in general — can be a huge source of stress for students, parents and teachers. But it doesn't need to be! If you plan in advance and prepare properly, it can be a smooth process. Remember, it's best not to put anything off until the last minute and to get your scores in early.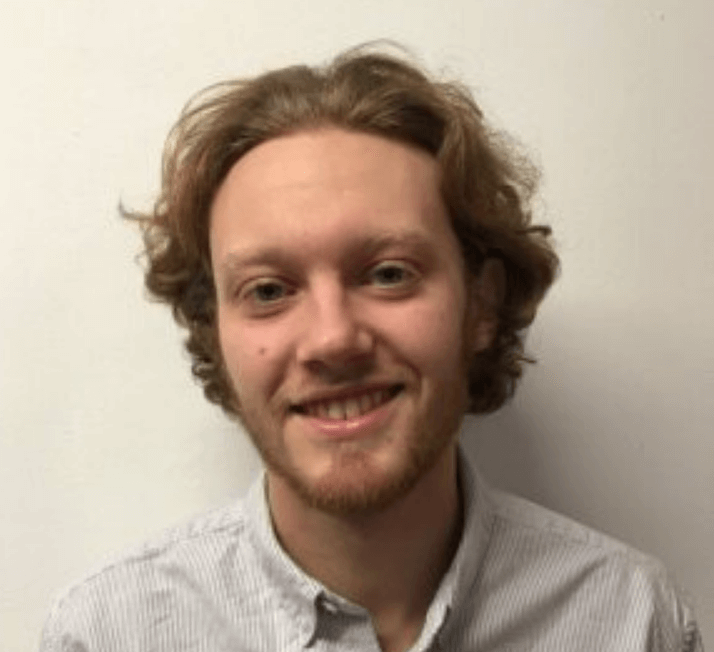 Sam Benezra is a graduate of Ohio University with a B.A. in History from the Honors Tutorial College. He is a native of Brooklyn, New York. Sam enjoys writing on a variety of subjects, including science, music, politics, film. In his spare time, he enjoys traveling, playing guitar, and writing songs.