Affordability is one of the fastest growing factors influencing U.S. students' choice of college, according to U.S. News & World Report. The cost of attending college is a big burden on students, so they could use some help. While New York Governor Cuomo has proposed a free college tuition plan, and San Francisco will be offering tuition-free community college education as early as the fall of 2017, these solutions are limited to residents.
We did some research, narrowing it to U.S. colleges that are free, and found eight schools that offer free tuition. They are the only schools that offer full-tuition scholarships automatically to those accepted.
1. Macaulay Honors College at CUNY – New York City
Macaulay Honors College is a highly selective and competitive honors college dispersed between eight CUNY college network locations. Students enroll at one of the eight schools, which will be designated their home campus, in a program designed jointly by the college and Macaulay.
Macaulay students take high-level and honors classes relating to their chosen major at their CUNY home campus. During their first and second semester, Macaulay students are required to take four seminar classes that use New York City as a teaching tool. Students graduate with a dual degree from Macaulay and their respective CUNY home college.
Students who meet CUNY'S New York State residency requirements automatically receive a University Scholarship, which funds full tuition, when accepted by Macaulay.
Students are still responsible for paying any school fees, including room and board, not covered by Pell Grants, scholarships, loans or any other form of financial aid. Macaulay students also have access to the Opportunities Fund to help pay for a range of professional or academic programs.
Other benefits for Macaulay students include:
Free Apple laptop that they can purchase for $1 during their junior year; and

NYC Cultural Passport, which gives them free or discounted admission to many cultural institutions in the city.
All students are required to do a minimum of 30 hours of community service throughout their time at Macaulay.
2. College of Ozarks – Point Lookout, Missouri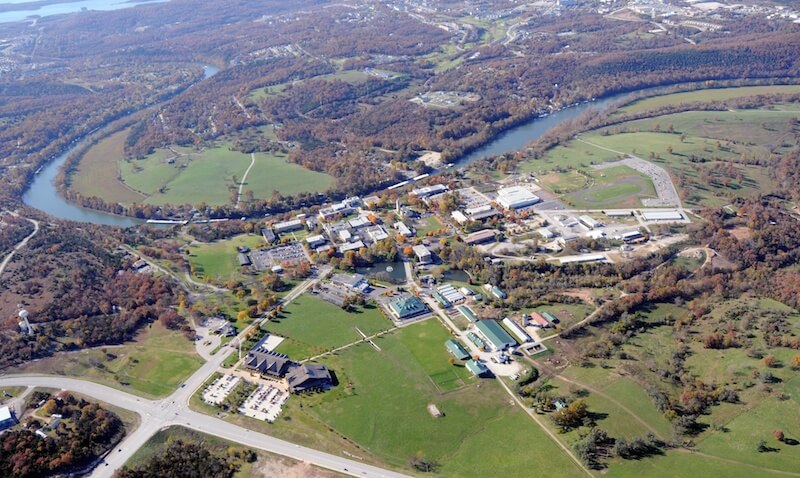 The College of Ozarks is a Christian liberal-arts college located in Missouri. The College of Ozarks accepts 400 new students each fall and promises tuition at no cost to the student. Students can choose from over 30 majors and minors.
The College of Ozarks Cost of Education Scholarship covers all remaining costs of tuition after applying a student's funds from federal and Missouri state aid and earnings from a work program. School fees are not covered by the scholarship.
The College of Ozarks dubs itself "Hard Work U," as it is one of the very few colleges with a work program requirement that allows students to pay off their tuition. All students are required to participate in the work program where they are assigned jobs on campus. Students must work 15 hours per week and two 40-hour work weeks during the academic year.
Since room and board are another expense not covered by the scholarship, full-time residence hall students can participate in a summer work program to cover that cost. The summer work programs offer two options:
twelve weeks for 40 hours, which covers room and board costs for a full academic year; or

six weeks for 40 hours, which covers room and board costs for one semester.
3. Deep Springs College – Bishop, California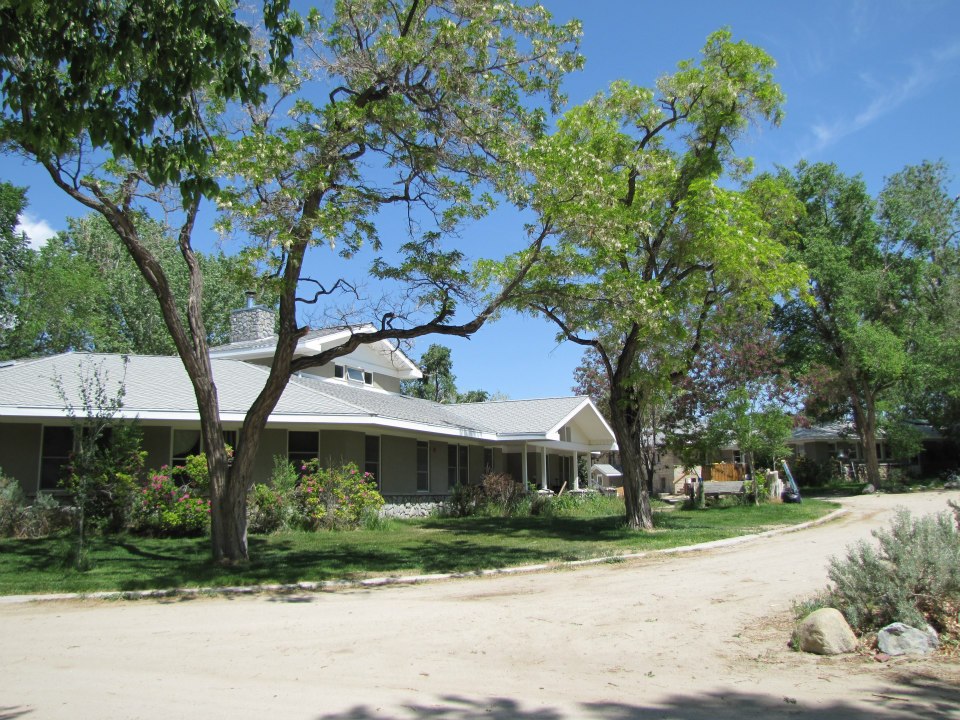 A two-year college with a student body no bigger than 30, Deep Springs College offers a unique tuition-free experience. Only 12 to 15 students are accepted to the college each year. Although Deep Springs is seeking legal authorization to become a co-educational school, it currently only accepts applicants who identify as male and are under 25 years old.
There are no majors or concentrations, but students are encouraged to explore subjects in humanities, social and natural sciences. There are only three required classes: writing, public speaking and an introductory seminar to Deep Springs. Students are then free to choose all their remaining classes, which are mainly set in a seminar-style discussion. Students can use the credits obtained towards an Associate of Arts from the school, or transfer credits to earn a bachelor degree elsewhere.
Students are automatically awarded a full scholarship for tuition, room and board to the school. Students are assigned to work at least 20 hours per week of labor at the 155-acre ranch. Jobs mostly include farm and ranch work, but students can also be assigned jobs that include cooking, cleaning and maintaining facilities and vehicles. Aside from providing labor, students at Deep Springs are essential for all operations of the school. The student body is responsible for different of aspects of running the college, including deciding admissions, hiring faculty and reviewing student performance.
4. Alice Lloyd College – Pippa Passes, Kentucky
Alice Lloyd College is a private four-year liberal arts school that guarantees the price of tuition to students from the 108 counties in their service area. Alice Lloyd College students can receive a Bachelor of Art or Bachelor of Science with several majors to choose from. The school emphasizes a character-based education. Students will all complete courses in leadership before graduating Alice Lloyd College to help them develop the characteristics that lead the college to call itself "Leadership U."
Full-time students from surrounding counties in Kentucky and several counties in the states of Ohio, Tennessee, Virginia and West Virginia are awarded the Appalachian Leaders College Scholarship, which covers the cost of tuition for up to 10 semesters. The amount awarded by the scholarship is based on each individual student's financial need.
Alice Lloyd is also a college with a work program. All students must work a minimum of 10 hours per week and 160 hours per semester at an on or off campus job. The work program is used to help students "pay [their] own way," according to the school.
5. Berea College – Berea, Kentucky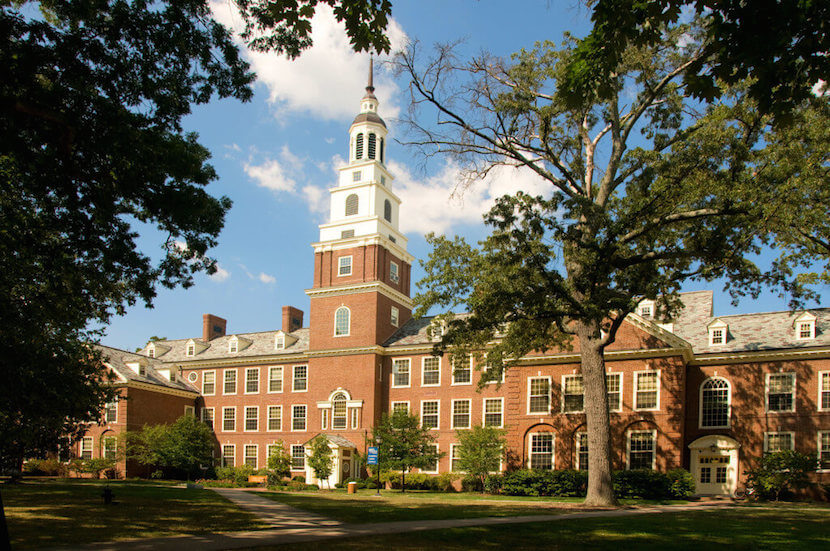 Berea College is a liberal arts college and, like Alice Lloyd and Ozarks, has a work program. Berea was the first interracial and coeducational college in the south. Berea offers its students a Bachelor of Arts and Bachelor of Science degree in 28 fields.
All admitted students receive the Berea College Tuition Promise Scholarship. This scholarship is used to cover the remaining cost of tuition after the combined aid from other scholarships, grants and loans students receive. The Tuition Promise Scholarship amounts to nearly $100,000 over four years. Students are responsible for the costs of room, board and other fees.
Berea's work program requires all students to work at least 10 hours per week on campus and service jobs in more than 130 departments. Aligned with the college's mission to educate the whole person, all work is centered around the following 'work expectation' principles:
Exhibit enthusiasm for learning;

Act with integrity and caring;

Value all people;

Work as a team;

Serve others;

Encourage plain and sustainable living; and

Celebrate work well done.
All students earn a work scholarship, or a Labor Grant, of which a portion is used to cover the cost of education and the other portion given to students as direct aid, providing between $1,540 to $2,530 to cover other educational or personal expenses.
6. Webb Institute – Glen Cove, New York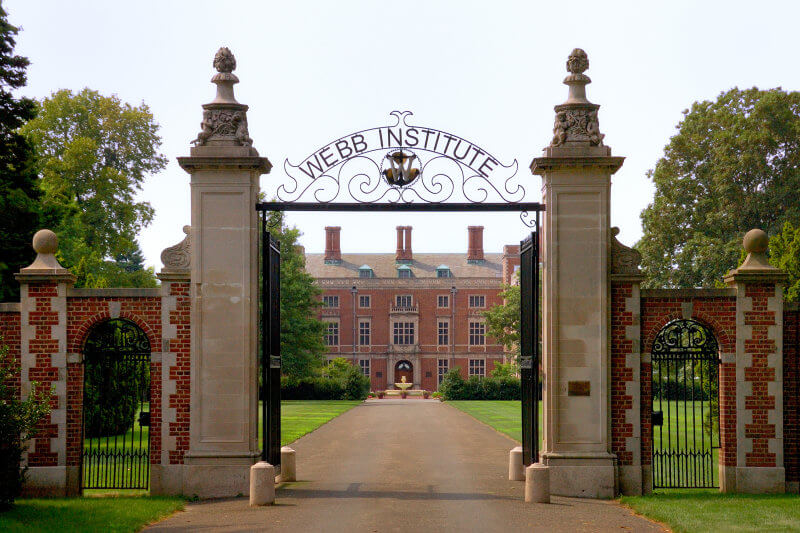 Webb Institute is a private undergraduate engineering college that offers a single degree option in naval architecture and marine engineering. It is the only school dedicated to ship-design engineering.
All students take part in the Winter Work Term, a set of four required internships, during their time at Webb. Students can choose to work at different companies and positions in the field of naval architecture and marine engineering for their internship.
Webb Institute provides all enrolled students who are U.S. citizens and permanent residents, full-tuition scholarships. All students are required to live on the college's estate located on a private beach.
Students can apply to Federal Student Aid for any remaining assistance to help cover other fees, room and board. Webb Institute offers a variety of internal scholarships for those students who meet all academic and financial eligibility requirements.
7. Curtis Institute of Music – Philadelphia, Pennsylvania
The Curtis Institute of Music is a conservatory in Philadelphia that educates and trains gifted musicians. With an acceptance rate of just 4 percent, the Curtis Institute of Music is a highly competitive school for musicians. The school limits its enrollment to just enough students to maintain a full orchestra and opera program. All applicants must audition in person before they become accepted. Students can earn a Bachelor of Music after completion. There is also a Master of Music in Opera program.
The institute awards all undergraduate and graduate students, regardless of their financial situation, a merit-based full-tuition scholarship. This scholarship is renewed each year of a student's enrollment and does not cover other fees or the price of room and board. The Curtis Institute is dedicated in retaining all of their students and not allowing their financial situation to interfere with their time at the school. The institute awards each student any adequate assistance if they still need financial help attending Curtis Institute.
8. Barclay College – Haviland, Kansas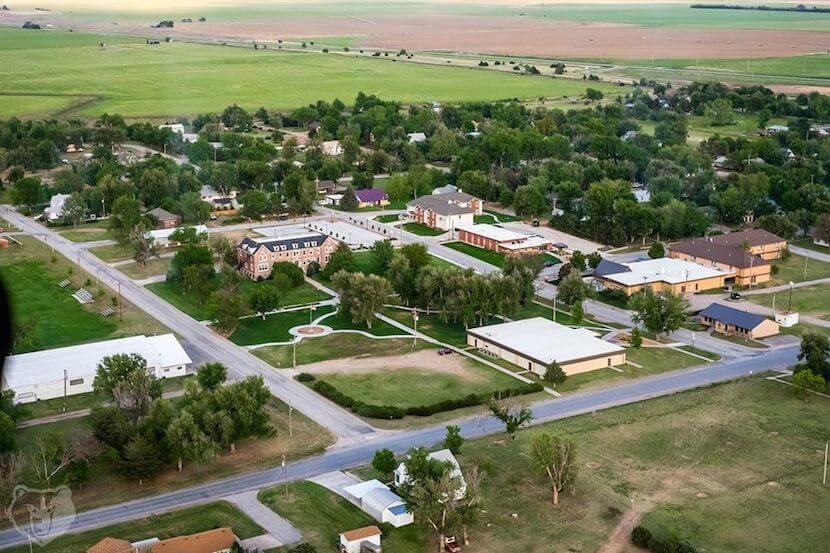 Barclay College is a four-year private Christian college. Barclay College welcomes those from all evangelical faith traditions and offers a Bible-centered environment for its students. The college mostly offers bachelor programs in faith-based fields, such as pastoral ministry and theology. They also offer bachelor programs in business administration, elementary education and psychology.
Anyone wishing to apply can do so completely free through their online application. All resident students automatically receive a scholarship that will help cover tuition upon their acceptance.
Barclay College is different from all the other schools on this list because they only offer a full-tuition scholarship to students who live on campus. Dorming students will receive an annual amount of $12,500. Students who live off campus will receive a tuition scholarship worth $3,700. Neither of the two scholarships covers room, board and other fees.
Conclusion
Currently, these are the only schools in the U.S. that cover full tuition for all enrolled students. Whether more schools will follow in their footsteps remains to be seen, but students shouldn't feel discouraged about their college plans. There are other ways for students to get financial help. Take a look at your state's grants and loan options, or get help from a financial aid advisor.