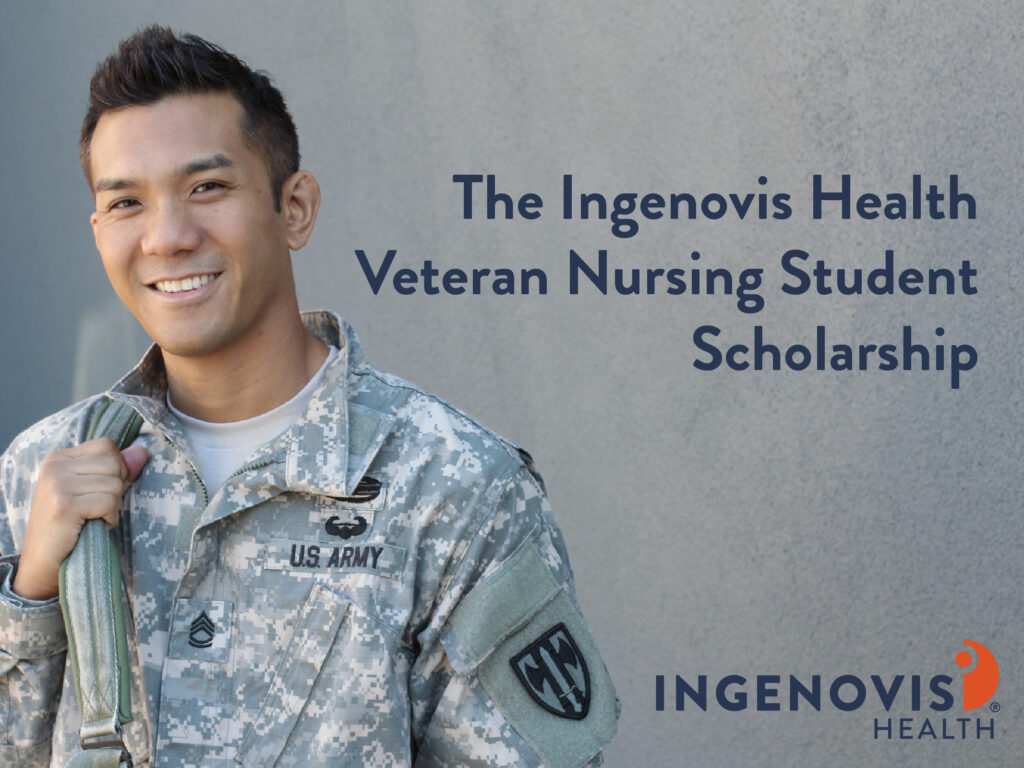 About Ingenovis Health
Ingenovis Health is a family of forward-thinking healthcare companies with established expertise in staffing, yet a nimble, new approach to doing the job right. We are passionate about creating change in healthcare and making a difference in the lives of others. The Ingenovis Health Veteran Nursing Student Scholarship is an investment in the future of student veterans pursuing a degree in nursing who can help create change and make a difference. Let's work together to drive positive change and bring skilled clinicians to the bedside with integrity and care!
Scholarship Amount
Five awards in the amount of $5,000 each
Eligible Recipients
Students must meet the following requirements to apply for this scholarship:
Be a U.S. citizen or U.S. permanent resident
Be at least 18 years old
Be enrolled as a full-time undergraduate or graduate student in an accredited university or college in the United States
Be pursuing an associate's degree in nursing (ASN, ADN or AAS), a bachelor's degree in nursing (BSN or RN-BSN), or a master's degree in nursing (MSN or DNP/PhD) and be in your final year of study during the 2023-24 academic year
Be a current student veteran (includes members of the National Guard or Reserve) as proven by a DD-214, or a student on Active Duty as proven by submission of Active Duty orders and a Memorandum of Understanding from your commanding officer indicating that you are currently in good standing with your unit
Essay Question
Tell us in 300 words or more on why you are pursuing a career in nursing.
Application Deadline
November 30, 2023