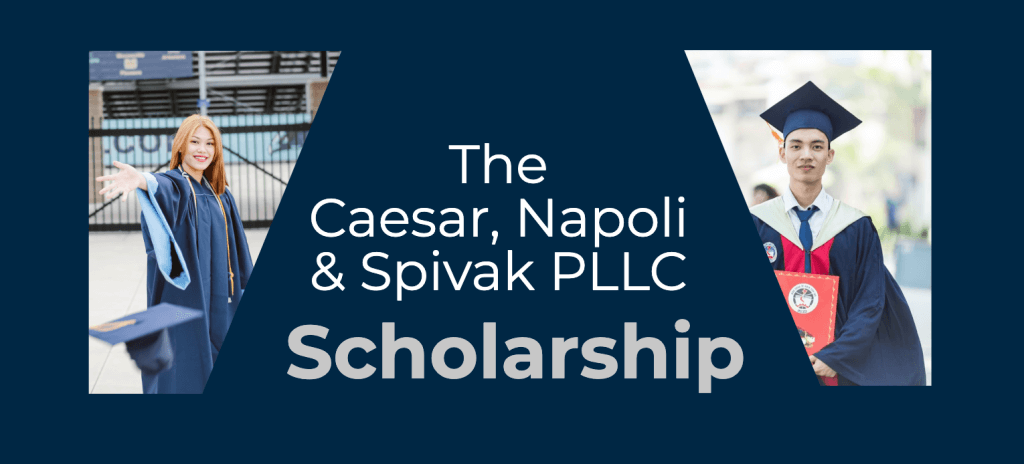 For over 30 years, the premier law firm Caesar, Napoli & Spivak PLLC has fought for money awards for Asian individuals who have suffered catastrophic injuries. From working for free on behalf of 9/11 first responders to supporting the Chinatown YMCA, our lawyers have committed to improving their community and the lives of everyday New Yorkers who have faced injustice.
In furtherance of this, we have established a scholarship to assist students who identify as Asian Americans to pursue higher education. Many of our clients have come to this country to pursue higher education either for themselves or for their children. They work long, hard hours: 6-7 days a week to fulfill this dream. Asian American college students have the highest average unmet financial need of any ethnic group. Seventy-nine percent of Asian American students cannot pay the full cost of college, and low-income Asian American students face an average of $16,756 of unmet financial needs. We want to help.
Scholarship Amount: Two (2) $2,500 scholarships to be awarded
Eligible Recipients: High school seniors, undergraduate and graduate students in accredited colleges or universities who identify as Asian Americans and who live or go to schools in New York, New Jersey or Connecticut
Scholarship Prompt: Students will write a 500-word essay on: (a) how growing up and living in an immigrant family has shaped you; or (b) how being an Asian American has shaped your life experiences. Then fill out the application form and include the link to your essay.
Application Deadline: November 30, 2022 (winners will be selected by December 31, 2022)