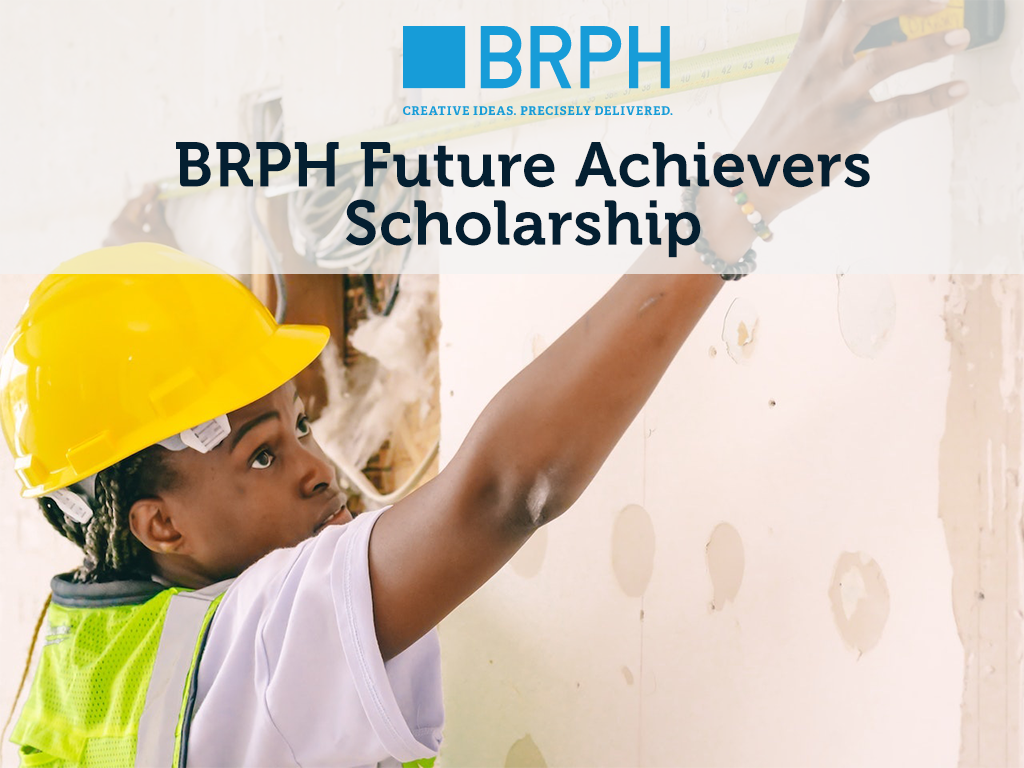 About BRPH
BRPH is a technically focused, creative architecture, engineering and construction company with six decades of expertise in helping mission-driven clients identify gaps in their program delivery and develop innovative solutions to their most challenging problems.
BRPH is dedicated to giving back to the communities where we live, work and play.
The BRPH Future Achievers Scholarship supports minority students in their pursuit of an engineering, architecture or interior design degree.
Scholarship Amount
Four scholarships in the amount of $2,500 each
Eligible Recipients
Applicants must meet the following requirements to apply for this scholarship:
Be a college sophomore, junior, senior, or graduate student at an accredited U.S. college or university
Be a citizen or lawful permanent resident of the United States
Be at least 18 years of age
Identify as a minority (Black, Hispanic, Asian American, Pacific Islander, Native American, Alaskan Native etc.)
Be enrolled in a civil engineering, electrical engineering, mechanical engineering, structural engineering, architecture or interior design program
Be enrolled full-time at an accredited U.S. college or university for the 2023-24 academic year
Scholarship Prompt
Students must write a short essay (maximum of 500 words) on why they are pursuing their chosen career, or how they will impact the world through their contemplated career.
Scholarship Deadline
December 15, 2023