London is a great destination for college students for a trip of any length. I had an amazing experience there — really unparalleled in my lifetime — when I spent three months studying abroad in my junior year.
Although London can be very expensive, there are plenty of ways to experience the city on a budget.
Affordable housing
The most pressing cost is always housing, and it is easy to find cheap spots to stay in London. If you are traveling with a group, I recommend looking for a place on Airbnb. Usually, it is possible to find places that are both cheaper and more comfortable than a hotel room. If you are traveling alone and don't mind staying in a shared space, you can stay at a youth hostel, where you can often rent a bed for as little as $15-20 per night. Look at Hostelworld for cheap rooms anywhere in London.
Budget eats
Despite the poor reputation of British food, London has become something of a food hub in recent years. This is due in no small part to the diverse makeup of the population. Approximately one-third of Londoners are born abroad, making the city one of the most multicultural in the world. London's immigrant populations — hailing from Jamaica, Ghana, Pakistan, India and many other countries — have brought delicious food to the city.
In particular, London is known for its many Indian restaurants and curry houses. Some of these dishes have become so deeply ingrained in British culture that they are now considered staples of British cuisine. For example, chicken tikka masala, a dish originating in India, has been called England's national dish.
While there are plenty of world-class restaurants throughout the city (including four of the top 50 restaurants in the world in 2018, according to the annual World's 50 Best Restaurants list), if you are a student, chances are you are going to be looking for some budget eats, of which there are plenty.
London's outdoor food markets are some of the best places to eat in the city, and it is easy to do so for less than £10. The best sandwich in the world — the duck confit sandwich at Le Marché du Quartier — is served for only £6 at Borough Market in Southwark.
Meanwhile, the crazy lamb jalfrezi burger at
Baba G's
in Camden Market pulls in at a close second. If you think that I am being hyperbolic, I dare you to try either one of them and disagree. I also love traditional British food, so there are few cheap meals that are more satisfying than a hearty plate of fish and chips. In my experience, the
Fryer's Delight
— a hole-in-the-wall shop in London's Holborn area — is a must-go.
Public parks
In warmer months, London's many public parks can be a nice respite from the city. Hampstead Heath, a massive, untamed wilderness set just north of central London, is my personal favorite. Characterized by its rolling grassy hills and massive size, Heath feels more like a nature reserve than a city park.
Closer to central London, you can find some of the more manicured Royal Parks of London.
Regent's Park
is a beautiful space that was historically used as a hunting ground for the royal family. Now, it contains the London Zoo, a massive pond containing ducks, herons, and swans, and even a university (Regent's University London).
Hyde Park
,
Green Park
and
St. James's Park
are among other Royal Parks worth visiting.
Sightseeing
My favorite thing to do in London (or in any city for that matter) is simply walk around and enjoy the sights. If you want to hit some of the major sights in London in one day, I recommend starting at the Tower of London, the historic castle constructed by William the Conqueror all the way back in 1078 and served as the royal family's residence — as well as a prison — for hundreds of years.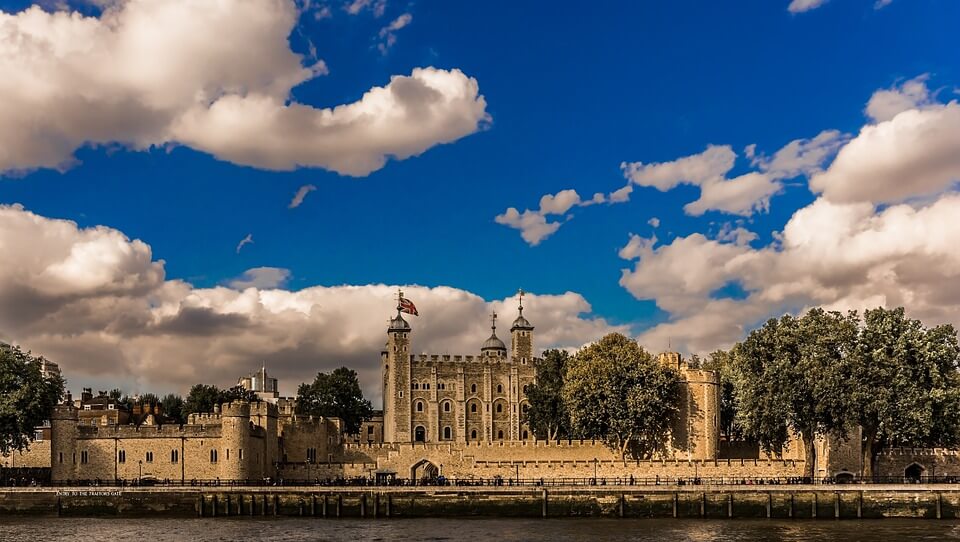 From there, you can walk across Tower Bridge and along the Queen's Walk all the way down to Lambeth Bridge, which is situated near historic sites like the Palace of Westminster, Big Ben, Westminster Abbey and Buckingham Palace. It's a long walk, but it will take you past many of the historic sights in London.
Museums
If you are interested in some of London's world-renowned cultural attractions, general admission to all of the city's major museums is free.
This includes the Tate Modern, one of the premier contemporary and modern art museums in the world; the British Museum, which houses incredible artifacts like the Rosetta Stone and parts of the Parthenon; and the National Gallery, which houses a diverse collection of paintings from some of the great painters in history, including Leonardo Da Vinci, Raphael, Pablo Picasso, Claude Monet, Jackson Pollock, and many others.
Theater
Theater is embedded into English culture in a way that is not in the States. To many Brits, going to a play is not a special event but a common way to spend an evening, comparable to the way we Americans look at going to the movies. So it should come as no surprise that London theater is some of the best in the world, whether you're at a West End musical, a Shakespeare performance at the Globe, or at one of the city's many black box theaters.
Going to a show can be expensive — particularly if you're looking at some of the more popular shows on the West End — but there are deals around if you know where to look.
At Shakespeare's Globe — a reconstruction of the original Globe Theatre that housed Shakespeare's playing company in the 17th century — you can get standing tickets to any given show for only £5. Provided that you're okay with standing for over two hours, this is as good a deal as you will find — entrance to an iconic theater and Shakespeare for the cost of a plate of fish and chips.
I also strongly recommend looking at some of London's small and black box theaters. Oftentimes in these more intimate settings, you will end up seeing more cutting-edge and experimental performances. There are so many great smaller venues throughout the city.
I recommend checking out The Vaults, an Off West End performance and alternative arts space constructed in unused railway arches underneath Waterloo Station in London. The space — and any performance you will see there — is guaranteed to be unlike anything else you'll find in the city.
If you're looking for an affordable and slightly more traditional setting — you should check out the Arcola Theatre, an excellent Off West End black box theater where the best tickets typically sell for as little as £10. You can also try for the "Pay What You Can" tickets on Tuesday evenings, which can be purchased from 6 p.m. on the night of performance. These tickets are available on a first-come first-served based and are limited to two per person.
I also recommend Wilton's Music Hall, an old vaudeville theater claiming to be the oldest music hall in the world. Wilton's, located in London's East End, is notable for its eclectic performances. True to its history, they stage vaudeville, puppetry, magic shows, cabaret, as well as plays, opera, and classical music.
Nightlife
Lastly, but surely not least, London has some of the best nightlife in the world. The city boasts a pub on almost every corner and everything from extravagant clubs to hole-in-the-wall live music bars to ritzy casinos.
When I was staying in London, I spent a lot of nights in and around Camden, the north London neighborhood known as the home to a diverse array of musicians and cultural figures including, at various points in its history, Amy Winehouse, the Clash and the poet Dylan Thomas.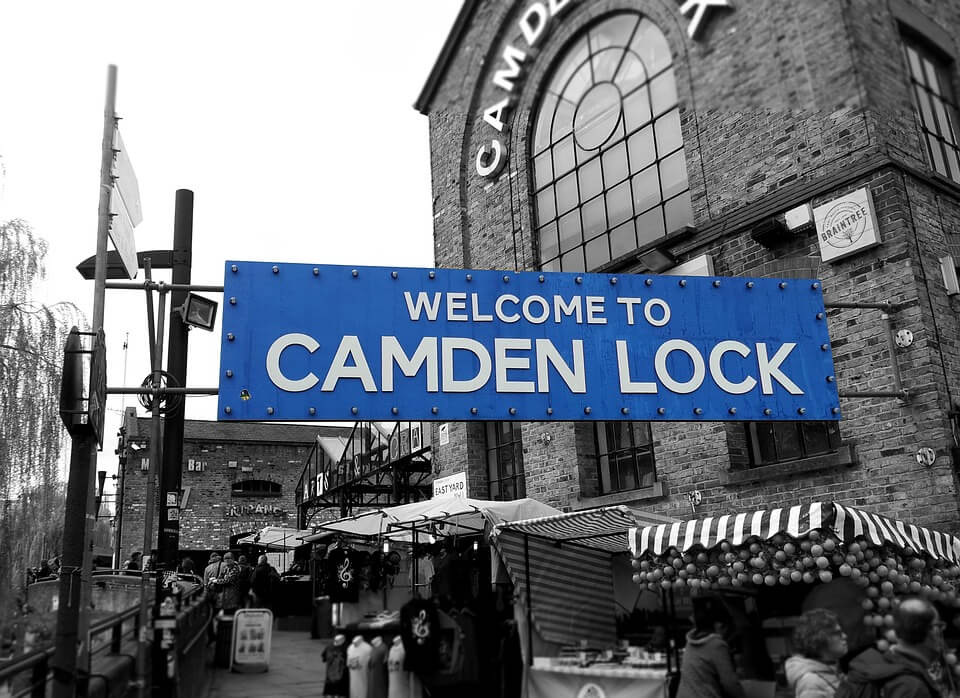 Camden's got a little bit for everybody.
If you are a live music lover, you can head to the Jazz Cafe, the Fiddler's Elbow, or the Blues Kitchen.
Alternatively, if you're looking for the club scene, you can head to the Camden Underworld or the Electric Ballroom.
If you're looking for a simple pub, you've got
BrewDog Camden
, the
Hawley Arms Pub
or
Quinn's Pub
. There's really no shortage of great bars and pubs throughout the city — these are just a few spots in an area I am familiar with.
Student discounts
There's plenty to do in London without breaking the bank. But do yourself a favor and take advantage of student discounts whenever they're offered. If you're not sure, ask! And be sure to carry your student ID with you so you can get the student discount.
Here are a few places with student discounts or other savings:
Belushi's — Sign up for free with Belushi's Bars, which has five locations — including Camden and London Bridge — in London, and get the best student food and drink deals, including 25% off food menu.
Theater — Many of London's top theaters offer a discount for students and people under age 26.
Public Transportation — The majority of Londoners use Oyster cards to pay for public transportation, which includes the city's buses, trams, the DLR, the Tube, the London Overground, TfL Rail, Emirates, Air Line, River Bus service and even National Rail services. Students at London universities can apply for an 18+ Student Oyster photocard that entitles them to 30% off adult rate Travelcards and Bus & Tram Pass season tickets.
Trains — If you're a student planning on traveling outside of London and around England with any frequency, you can save 1/3 of the price of your ticket with the Young Person's Railcard for a one-time payment of £30, a great value for regular travelers. Check here to see how you can buy online and save.
TOTUM cards — If you're studying in the UK, you can purchase a TOTUM card from the National Union of Students (NUS). TOTUM cards cost £12 for a one-year subscription and allow students to access a wide range of discounts on everything from flights to clothing to hotels in England and around the world.
It has been a while since I left London — about a year-and-a-half since I left in May of 2017 — but the time I spent there is vividly ingrained in my memory. The city's reputation precedes it and you likely don't need me to tell you to go, but I will nonetheless. So go. And eat that duck sandwich at Borough Market.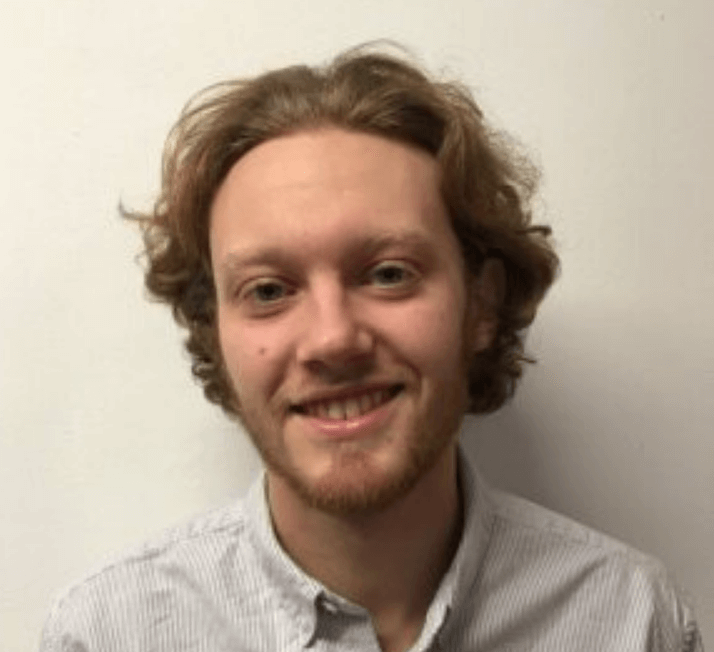 Sam Benezra is a graduate of Ohio University with a B.A. in History from the Honors Tutorial College. He is a native of Brooklyn, New York. Sam enjoys writing on a variety of subjects, including science, music, politics, film. In his spare time, he enjoys traveling, playing guitar, and writing songs.