You're an entrepreneurial college student — the kind who doesn't want to wait until graduation to get your hands dirty and start making money. Maybe you've seen The Social Network and decided that you want to be the next Mark Zuckerberg.

While I'm not going to promise that you'll build a multi-billion dollar tech empire like Facebook, starting a business in college is a realistic, if challenging, endeavor. There are countless dorm room business success stories in various industries. Even if you're not a tech guru or a business savant, with a little ingenuity and a lot of work, you can build a profitable business.

Here's a look at a few different industries student entrepreneurs should consider and real-life examples of dorm room businesses that have succeeded in these industries.

Begin an on-campus (and late-night) delivery service
An on-campus delivery service is perhaps one of the more obvious college business concepts. But done right, it has the potential to be a goldmine.

Look no further than Insomnia Cookies, which was started in 2003 by Seth Berkowitz, then a student at the University of Pennsylvania. Berkowitz would bake cookies in his dorm room and deliver them to students across campus late at night. It's the classic story of an enterprising student fulfilling a need in the market. By 2004, he had opened his first retail store in Syracuse, New York. Today, Insomnia Cookies is a college staple, with over 150 locations on campuses across the United States.

With those kinds of numbers, it's likely Insomnia Cookies is already filling the cookie market on your campus. But the concept of late-night delivery will always be a hit, no matter the product.

Open up a food truck

Food trucks and college campuses are a natural match. Students like their food fast, cheap, and easy, and food trucks provide all three. Furthermore, because food trucks are mobile, they can operate even on remote campuses that aren't located close to a town.

Starting a food truck is no easy endeavor. While food trucks have lower overhead and startup costs than opening a restaurant, many of the stresses and risks involved in the notoriously difficult restaurant business carry over.

But it's not impossible. Take, for example, Mainely Burgers, a food truck business opened by Jack Barber and his high school friend Ben Berman, while they were students at Babson College and Tufts University, respectively. Barber and Berman opened their food truck in May 2011 at Scarborough Beach State Park, near their hometown in Southern Maine. The business was originally envisioned as a strategic way to build resume experience over the summer while home in Southern Maine, where internships weren't readily available. However, the business grew rapidly as the food truck market exploded. By the time Barber was a senior at Babson, he and his brother Max (Berman had since left the business) owned two trucks that traveled around Portland, Maine, during the summer. The Barber brothers continued their business past college and now own two Mainely Burgers restaurants in Brighton and Cambridge, Massachusetts, as well as the Scarborough Beach truck that started it all.

Create a product

It all starts with a great idea. If you see a need on your campus or elsewhere for a new product, go ahead and try to bring it to life.

That's what five Clemson University students did when they created Kanga Kase Mate, a portable beverage case designed to keep a case of beer cold for up to eight hours without the hassle of handling a traditional cooler and ice. The student founders — Logan LaMance, Ryan Frazier, Austin Maxwell, Teddy Giard, and Kyle Self — envisioned their product being used by fellow Clemson students at tailgates before Tigers games. A successful kickstarter and an appearance on Shark Tank later, Kanga Kase Mates can now be purchased at retailers across the Southeast and Midwest.

Two students at Northeastern University similarly sought to fill a need on their campus when they founded Eat Your Coffee, a vegan, gluten-free, non-GMO snack bar that contains 80 milligrams of coffee (similar to caffeine content of a small cup of coffee). Founders Johnny Fayad and Ali Kothari came up with the idea while running late to an 8 a.m. financial accounting class. With the help of funding from Kickstarter, they have been able to get their snack bars, which are made entirely from ethically sourced ingredients, into hundreds of stores across the United States, from New York to North Dakota.

This is the kind of business that can carry into your post-collegiate life.

Build a tech empire

We all know the story of Facebook, but there are plenty of other tech success stories that had their roots in college. That includes other major players like Snapchat, the instant photo-sharing app founded by three Stanford University students in 2011, and Reddit, the seventh most trafficked website in the country as of 2019, as well as applications and sites you may not have heard of.

For example, you may never have heard of InviteMedia, an ad tech company founded by University of Pennsylvania student Nat Turner. InviteMedia is a bidding exchange for display advertising — in other words, a platform through which advertisers and agencies can place bids for ad space in real time.

I can hear the skeptics now: "Who cares about this no-name company? I want to be Zuckerberg! I want to be rich!" Sure, this tech company may not have the alluring brand power of Facebook or Snapchat, but it did sell for a whopping $81 million back in 2010.

In other words, Facebook is not the only college tech success story — it can be done.

Start a consulting firm

I know what you're thinking. How can you start a consulting business with no actual experience to speak for you? Like most things, it comes down to just putting yourself out there and doing it. It's like the old saying: just "fake it 'til you make it." In reality, this is how most entrepreneurs actually operate, and to a certain extent, you're going to have to adopt this mindset if you want to become one.

And it's been done before. In the summer of 2016, just before his third year at Canada's Western University, Kieran Mathews founded Amplify Solutions, a marketing and consulting firm that specializes in youth outreach. By the winter, he employed over 60 students on 12 campuses across Canada. Prior to starting Amplify, he had completed an internship with a management consulting firm, where he worked on a youth marketing project with a client in the food and beverage industry. While he had little actual experience in the field, he realized that, as a student, he had insights into the mindset of Gen Z that was absent in most marketing firms. With that, he had found his niche. Within months of starting, Amplify quickly took off, and soon enough he had left his studies to immerse himself full-time in his business. Three years later, Amplify Solutions is as strong as ever.

Create a publication

We hear a lot about the decline of journalism and the rough job market awaiting young aspiring writers on the other side of graduation.


In reality, with the growth of the digital media and online news sources, the ability to share information and writing has been democratized. Anyone can start their own publication from their dorm room, so long as they can figure out how to navigate WordPress.

True, the job market is generally bleaker than it once was for J-School and English grads. But why let your career path fall into someone else's hands?

An online publication or media outlet is an excellent business to start in college. It takes little overhead at the start, and doesn't require a huge team to put it together.

In 2009, three Harvard University students started Her Campus, an online magazine for college women, with contributors at college campuses across the country. Founders Stephanie Kaplan, Windsor Hanger Western, and Annie Wang submitted the concept and business plan for Her Campus in Harvard's i3 Innovation Challenge. They won and received publicity, financial assistance, and free office space as their reward, allowing them to start Her Campus on a strong footing. Her Campus now has branches on over 300 campuses around the world and thousands of contributors.

Not convinced? Well, let's go back to 1988, long before Al Gore invented the internet. Back then, two University of Wisconsin students, Chris Johnson and Tim Keck, launched a free satirical newspaper entitled The Onion. Within a decade, The Onion became perhaps the best known satirical news. The now-ubiquitous publication was sold by its founders for a mere $19,000 after only a year, but its lasting success can't be questioned.

Start a record label

The music industry hasn't exactly been thriving in recent years, but it may be poised for an uptick as streaming services grow more popular around the world. Either way, starting an indie record label out of your dorm room probably won't lead you to the fame and fortune you are hoping for — unless you happen to strike gold.

That's what happened in Room 712 of NYU's Weinstein Residence Hall in 1983. A young man with a long beard, known to his fellow students as Rick Rubin, transformed his dorm into a recording studio equipped with "a swirl of 12-inch records, dirty T-shirts, tennis shoes [and] numerous turntables in various states of disrepair." It was amidst that chaos that Def Jam Recordings, the legendary label that helped bring rap and artists, including LL Cool J, the Beastie Boys, Run-DMC, and Public Enemy, to prominence.

Within 10 years, Def Jam had put out multiple multi-platinum selling albums. Within 15, it had become one of the premier labels in the music industry. By 2007, Rick Rubin was named co-head of Columbia Records, completing his ascent to the very top of the recording world.

Create a YouTube channel

If all else fails, you can always turn to YouTube. The video-sharing platform is the single most-trafficked website in the world, receiving over 8.6 billion visits per month, including 1.7 billion from the United States alone.

In short, YouTube has a huge audience — the largest in the world — making it a great resource for aspiring entrepreneurs with a charismatic personality and some video editing skills to boot. And YouTubing is a strong option for college students, as you can create your own hours and work around your schedule.

That's not to suggest that it's easy, however. Developing a consistent audience on YouTube can take years, and requires a lot of time recording and editing video and sound. You'll also need to invest in a quality camera and video editing software (though your school may make these available for students). You might not turn a profit or see much of a cash flow for a while, if ever — but that's the case with many types of businesses, so it's not unique to this platform.

All that said, there are plenty of YouTube success stories that you can look to for inspiration. Stanford student Katherine Weissbluth runs a channel called The Kath Path that focuses on life at Stanford and college application tips, and has nearly 50,000 subscribers. Second-year Harvard student Sienna Santer found similar success vlogging about her own college experience, and now has 285,000 subscribers.

Trista Castillo started her YouTube channel while enrolled at Texas State University, publishing videos on beauty, lifestyle, fashion, and pop culture. Since, she's amassed some 56,000 subscribers, and has turned her channel into her full time job.

While all three of these examples are in the lifestyle genre, there is truly no script for success on YouTube. Just find a subject you're passionate about and start talking to the internet about it.

Conclusion

Starting a business is rarely a path to quick riches and always a huge commitment and a ton of work. It is also an incredibly worthwhile endeavor, and one that can carry into your post-graduate life. College is an excellent opportunity to take a chance on a passion and see what happens.

It all starts with an idea ….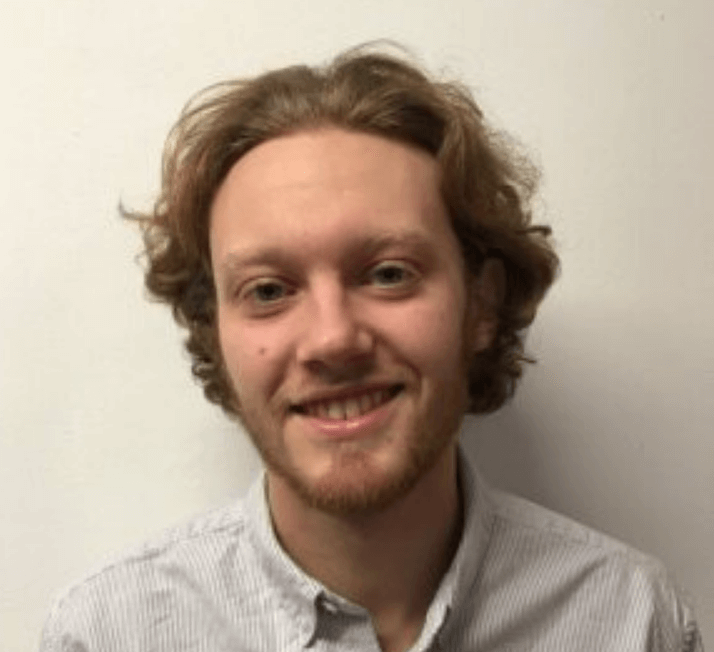 Sam Benezra is a graduate of Ohio University with a B.A. in History from the Honors Tutorial College. He is a native of Brooklyn, New York. Sam enjoys writing on a variety of subjects, including science, music, politics, film. In his spare time, he enjoys traveling, playing guitar, and writing songs.