TUN Savings Index
Student Discount Savings

Other Sales & Coupons
Student Discount Summary
Sperry offers students a 15% discount on both online and in-store purchases. Online student discount is applied upon student verification at checkout, while in-store student discount is available upon furnishing valid student ID.
Save up to 50% off using Sperry' sales page.
Helpful Hints: Always check out Sperry's wide selection of sales styles for significant savings up to 50% off original prices.
You can get FREE standard shipping on all items, but you need a $50 minimum to get FREE express shipping.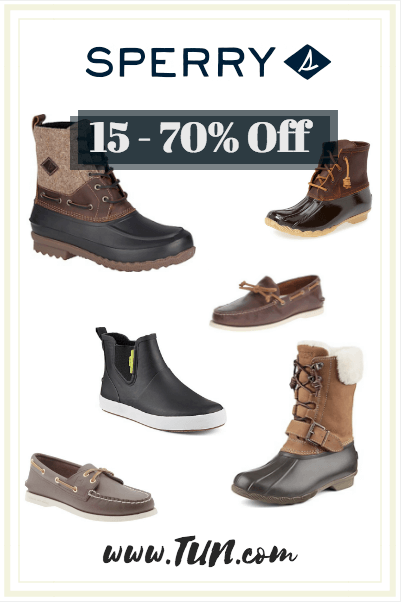 We update Sperry's sales daily, so click the button below to see what specials Sperry is currently running.
Some people call me cheap, but I consider myself a professional deal searcher, hacking my way out of being the proverbial broke college student. When I am not finding the best student discounts, I like to spend my time rock climbing or exploring new ways to prepare Ramen noodles.