Semi-formal events can range from wedding receptions, to holiday parties, work events and even dining out at a fancy restaurant.
It's a dress code that pops up quite often, and yet, it can still be tricky to figure out exactly what semi-formal attire means.
But there's no need to fret — we're here to walk you through it.
From budget tips to clothing staples, we'll tell you everything you need to know about dressing semi-formal.
What is semi-formal attire?
In its most basic sense, semi-formal is exactly as it sounds — a somewhat dressy attire that falls a step below formal. Semi-formal clothing can encompass a variety of pants, dresses, skirts and blouses, and clothing can be mixed and matched to find the best outfit for your style. However, there are a few basic rules that are necessary to know when it comes to dressing for your next semi-formal event.
Semi-formal tops
Semi-formal tops should likely be silk or satin blouses, and should steer clear of cotton or materials that can be misconstrued for casual. Semi-formal tops can vary in color and style, and can be paired well with skirts or dress pants. A good staple to have is a red or black satin blouse that can be paired well with slim-leg pants, skirts and heels.
Semi-formal bottoms
Semi-formal bottoms can be either dressy pants or skirts, and should be sleek and paired with the right blouse. In terms of pants, it's always good to go for black slacks that can be well adapted to fit a variety of shoes and tops. As for semi-formal skirts, be sure to stay away from mini or revealing skirts, and go for a more midi or pencil skirt look.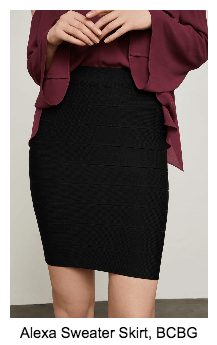 Semi-formal dresses
Semi-formal dresses shouldn't be mistaken for floor-length ball gowns — remember, we're talking about semi- formal, not formal. So, when it comes to dresses, a good rule of thumb is to go for a length that falls at, or slightly below, the knee. Ankle-length dresses can also be a good option, if they're not too heavily formal.
Semi-formal dresses should have some sort of sleeve, come in fancier materials (i.e., silk, satin or lace), and can come in a variety of colors and styles. However, it's always good to have a classic black dress that can be paired well with fancy heels and nice jewelry.
Semi-formal wraps/outer coverings
A great way to spruce up a semi-formal outfit is to add a wrap, blazer or jacket (especially in the colder months!). Semi-formal outerwear should be sleek and matching to the rest of your outfit — a clashing outer garment could ruin your whole look. Two outerwear staples include a simple but fancy blazer or jacket that can step up your outfit for a more classy look, or a satin or sheer wrap that falls over the shoulders. The latter is a particularly nice option when it comes to wearing dresses, and can give your look some extra spice!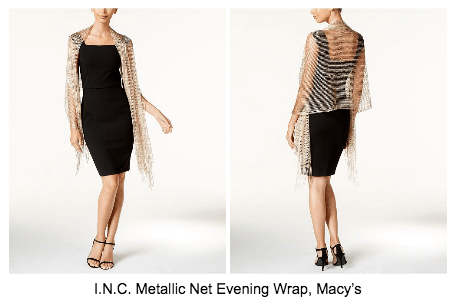 Semi-formal shoes
Semi-formal shoes should almost always be heels. But don't worry, not all heels are hard to walk in! If heels aren't normally your forte, try going for a more modest height. Even an inch or two can make a difference for a semi-formal outfit.
But, height isn't what necessarily gives a heel, its style — the actual design of the shoe — is just as important. For instance, pointy-toed shoes are a good way to dress up a semi-formal outfit and give your look a timeless feel.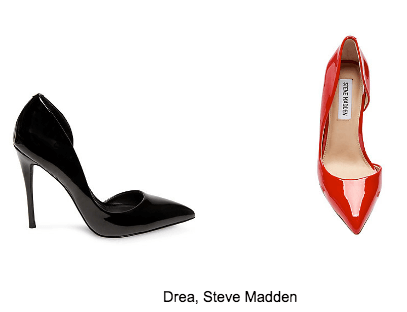 Semi-formal accessories
Earrings, necklaces and bracelets are all good ways to add a little decoration to a semi-formal outfit. However, semi-formal accessories shouldn't be too distracting. Instead, try going for accessories that add a pretty and dainty accent to your look — gold hoop rings, diamond accents, or a silver bracelet can be great options. Try not to wear clashing colors or styles, and as a good rule of thumb, try wearing only one or two types of jewelry instead of getting fully decked out.
On a budget? No problem!
Semi-formal clothes tend to cost more than your everyday attire, and if you're on a pretty tight budget (like me and practically every other college student), you might think buying semi-formal clothing is a little too out of reach.
But it doesn't have to be!
With the right resources, buying semi-formal clothes in college won't put you in a financial hole. Ever hear of a thing called student discounts? Notable brands like BCBG, LOFT, Kenneth Cole, Topshop and Steve Madden offer a generous student discount (10-15%) and have great sales where you can save even up to 80%. You can also check out department stores like Macy's, which offers some pretty incredible deals on the latest fashion trends and styles.
If you still can't find what you want, check out The University Network for student discounts and other deals. TUN's Student Save Engine is designed to save students money. You can also earn TUN Tokens when you shop at participating brands, which you can redeem for quality products, gift cards, online classes or cash.
Conclusion
Semi-formal events offer a fun opportunity to get dressed up without the burden of looking too formal. Semi-formal is a good mix of sleek and classy, and with the right resources, you can build a semi-formal closet to fit all of your event needs.
Natalie Colarossi is a recent graduate from Ohio University with a B.A. in Journalism from the E.W. Scripps School. She is from Pittsburgh, Pennsylvania. She has covered a number of topics including art, culture, politics, music, and travel. Her greatest passion and priority is to travel, and she hopes to experience as many places and cultures as possible.