The Association for the Advancement of Sustainability in Higher Education (AASHE) recently released its annual Sustainable Campus Index report, recognizing some of the world's most sustainable colleges and universities.

Topping AASHE's list with "platinum" ratings are Thompson Rivers University in Kamloops, British Columbia, Stanford University, UC Irvine, the University of New Hampshire (UNH) and Colorado State University (CSU).

Following closely behind, as the leading "gold"-rated schools, are the University of Connecticut, UC Merced, Colby College and Université Laval in Quebec City.

To complete its report, AAHSE relied on colleges and universities to self-report their sustainability data and efforts through a framework called STARS (Sustainability Tracking, Assessment and Rating System). From there, each school was given an overall sustainability score.

In total, 503 higher education institutions in 12 countries — including 47 U.S. states and eight Canadian provinces — submitted STARS reports within the time frame to be considered for the 2019 Sustainable Campus Index. Of those schools, 297 were from the United States.

When broken down by type, doctoral institutions — schools like Stanford, UC Irvine, UNH and CSU — scored the highest, presumably because they have the resources to establish large sustainability departments.

And although there were significantly more U.S. schools listed in the report, Canadian schools scored the best, on average.

Ranking schools in different areas of sustainability

In addition to receiving an overall score, each participating college and university was given separate scores based on how they fared in 17 different sustainable impact areas, such as energy, coordination and planning, water, waste and research — just to name a few.

The report lists the top 10 schools within each sustainable impact area, and describes some of their most innovative projects, programs and initiatives.

Boston College

Boston College, for example, is recognized by the report for its long-standing College Bound program. The program is offered to a diverse group of seventh through 12th graders from Boston city public and charter schools, and through its Hydroponics and Social Justice track, students learn how to grow vegetables with hydroponic and solar systems. After, the students have the opportunity to sell the vegetables at local farmers markets.

Bowdoin College

The report highlighted the efforts of Bowdoin College — a leading performer in the air and climate and public engagement impact categories — for collaborating with other New England colleges to develop the largest solar installation in New England.

Butler University

Butler is recognized in the report for partnering with Indiana University-Purdue University Indianapolis (IUPUI) to develop a commercial food waste compost pickup route. By later partnering with government stakeholders and non-profits, the two schools were able to grow the program, city-wide. Now, there are four Indianapolis institutions involved, and 4,000 to 6,000 pounds of food waste are composted each week, according to the report.

California State University, Northridge

California State University, Northridge — one of the top performers in the water impact category — is highlighted in the report for recently building the first LEED Platinum sustainability center in the California State University system. According to the report, the building emits zero net energy, uses greywater irrigation, has onsite stormwater management and three composting toilets, and is furnished almost entirely with reclaimed furniture. And to help pay for the building, CSUN students taxed themselves with a special fee.

Clarkson University

The report recognized the efforts of a Clarkson professor who, along with the help of students and community members, developed and commercialized a ducted wind turbine capable of generating twice the power of traditional wind turbines.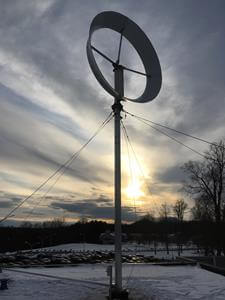 Cornell University

Cornell — a top performer in the "coordination and planning" impact category — is recognized for its Climate Change Garden, which was built in 2016. The garden is a permanent installation meant to portray the potential impact of climate change on plant growth in New York State. An outdoor section of the garden shows how plants are growing under current climate conditions, while an indoor section has a "high tunnel," which is used to simulate projections for New York's future climate, demonstrating rising temperatures, heatwaves, droughts and downpours.

Eastern Connecticut State University

ECSU is highlighted by the report for launching Sustainable CT, a sustainability certification program that recognized thriving, resilient, collaborative and forward-looking communities in Connecticut. Sustainable CT provides a menu of actions that communities can take to become more sustainable, and the program incentivises communities to act by awarding them with points towards certification for each action they take. Sustainable CT also awards grant funding to assist communities in their efforts to become more sustainable.

Massachusetts Institute of Technology

MIT, a leader in the transportation impact category, is highlighted by the report for a year-long study program on campus climate resiliency created by its Office of Sustainability. Through the program, 40 incoming freshman had the opportunity to partake in climate discussions and interactive tours that taught them about real-world climate risks and opportunities on the MIT campus and in Bangladesh — two places that have already begun to see the effects of climate change. At the end of the program, the participating students had to develop and present climate resiliency plans for both MIT and Bangladesh.

Mohawk College (Canada)

The authors of the report recognized Mohawk College in Hamilton, Ontario, for its creation of the Joyce Centre for Partnership and Innovation. The Joyce Center, which opened in 2018, is Canada's largest net-zero energy institutional building and the first in the Hamilton region. The 96,000 square foot building uses top-notch environmental technologies, including a huge array of solar panels, geothermal wells, a variable refrigerant flow heat pump, sensor-controlled LED lighting, a green roof, a stormwater harvesting system and more.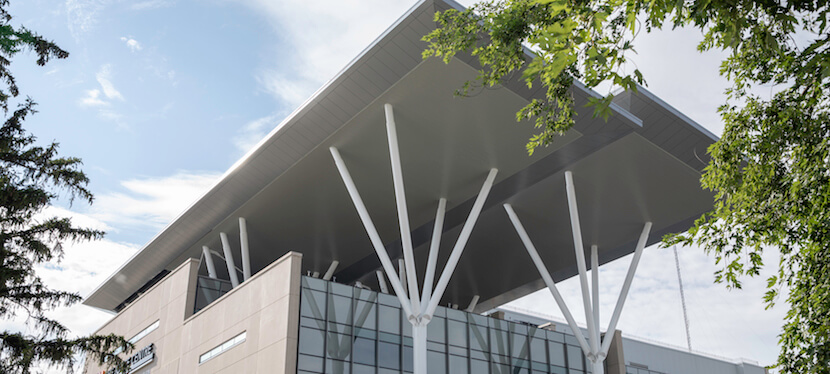 Montana State University

Montana State University is recognized by the report because of a project completed by students in its School of Architecture. Over three semesters, the students developed a prototype for 37 small structures that will become part of the village for the community's homeless population. In an effort to reduce campus waste and make the home sustainable, the students' design included reused materials from old residence halls.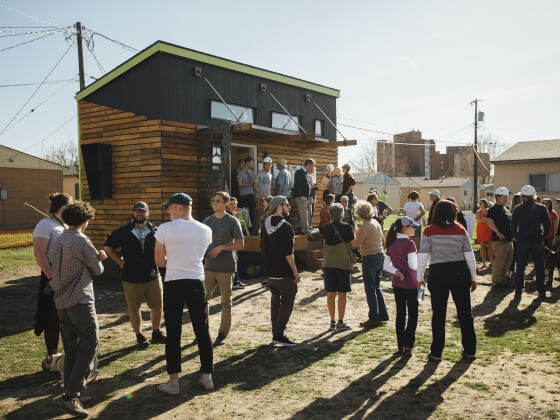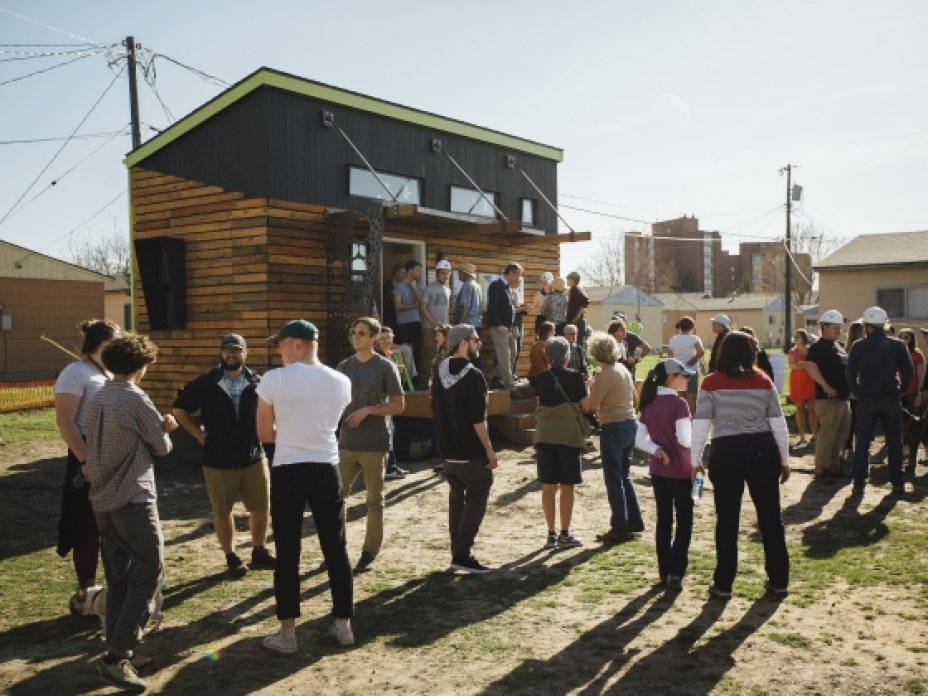 Southern Oregon University

The report highlighted a method created by Southern Oregon University's student government to increase the number of solar panels on campus while simultaneously receiving revenue to fund more sustainable projects. In their first go-around, SOU's student-managed Green Fund invested $100,000 to install a 55.65 kW solar array, according to the report. And in July, the university calculated the total energy produced by the array and transferred money back into the Green Fund.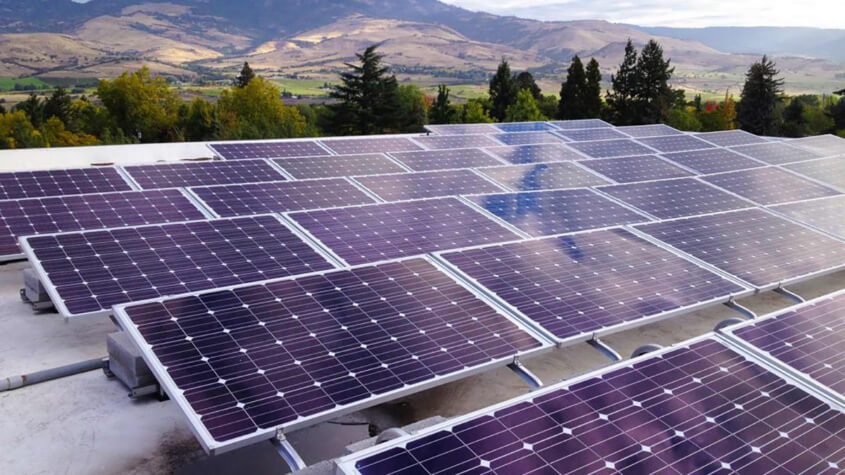 The New School

The report recognized The New School for encouraging all of its 14,000 faculty members, staff members and students to stop "business as usual" and turn their attention to climate change by attending the week-long Disrupt Climate Injustice event. There, attendees listened to lectures, partook in activities, and developed ways that they, as a community, could help combat climate change.

The Ohio State University

OSU is recognized for its 50-year, $1.2 billion partnership with Ohio State Energy Partners to improve the efficiency of the university's energy delivery systems. Within the first 10 years of the agreement, they plan to improve the Columbus campus' building energy efficiency by 25 percent. Additionally, the partnership includes new endowments for student scholarships, new faculty hires, sustainability curriculum development, the creation of an Energy Innovation Center, and $15 million for on-campus sustainability projects.

Thompson Rivers University (Canada)

The report recognized Thompson Rivers University for recently establishing two electric bike programs to reduce the campus community's dependency on fossil fuels. Through the first of the two programs, students, faculty and staff members can sign out e-bikes or traditional bikes for up to one week for free. The second program allows employees to purchase an e-bike by taking out a loan payable through payroll deductions. Employees can also save by taking advantage of discounted offers and receive a 10 percent discount through a "health and wellness incentive."

University of California, Berkeley

The Connie and Kevin Chou Hall at UC Berkeley caught the attention of the authors of the report for being one of the greenest buildings in the United States. According to the report, the building achieved TRUE Zero Waste Certification at the highest possible level and LEED Platinum Certification for its architectural design, construction and energy efficiency. Additionally, more than 90 percent of the materials that leave the building can be recycled or composted.

University of California, Santa Cruz

The report recognized UC Santa Cruz's People of Color Sustainability Collective because of its accomplishments in raising awareness of the contributions that people of color have made to the environmental movement. The group also spends time examining how the environmentally sustainability movement can be more inclusive to all underrepresented groups, and the members start dialogue about the movement through discussion groups, social media campaigns, presentations and more.

University of Iowa

The University of Iowa gained recognition from this report for, in 2017, establishing a fault detection and diagnostics program in 20 campus buildings. Within six months after establishing the program, the university was saving hundreds of thousand of dollars because of predictive maintenance and was able to address 117 energy issues, according to the report.

University of Massachusetts Lowell

UMass Lowell — a top performer in the waste impact category — is recognized for developing an urban agriculture program in partnership with Mill City Grows, a nearby food justice organization. On what used to be a campus parking lot, the university built an 1,800 square foot greenhouse, which students, researchers and community members can use to develop new and efficient ways to use water and energy to grow crops year round. All of the produce grown is donated back to the local community in Lowell or to the UMass student food pantry.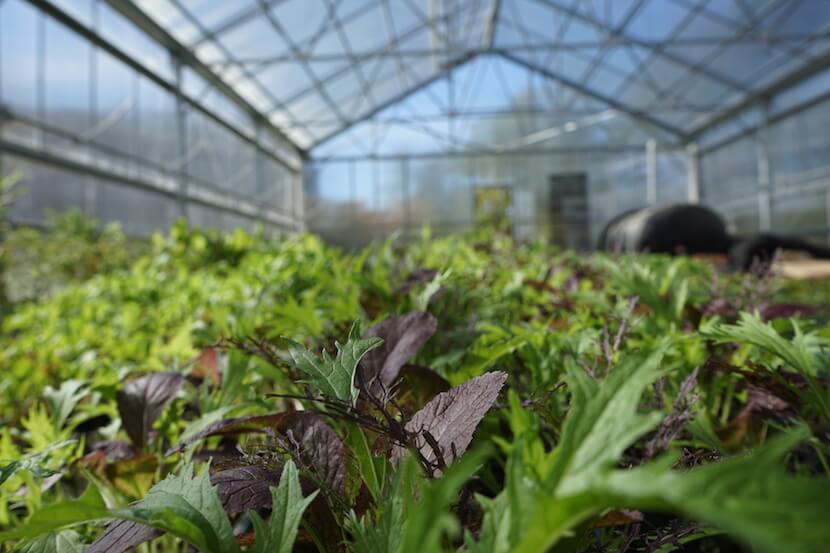 University of Richmond

The report highlighted a University of Richmond initiative to upgrade the nearby Gambles Mill Trail. Through the initiative, the University is working with others to create an "Eco-Corridor" by restoring the Little Westham Creek and Gambles Mill Corridor and removing invasive species in the area, among other things.

University of Washington, Seattle

UW Seattle is recognized in this report for phasing out the use of trucks in its mail delivery service. In 2017, the school became the first to deliver mail via electric bikes. Now, almost every mail delivery to 455 different departments is made on an e-bike.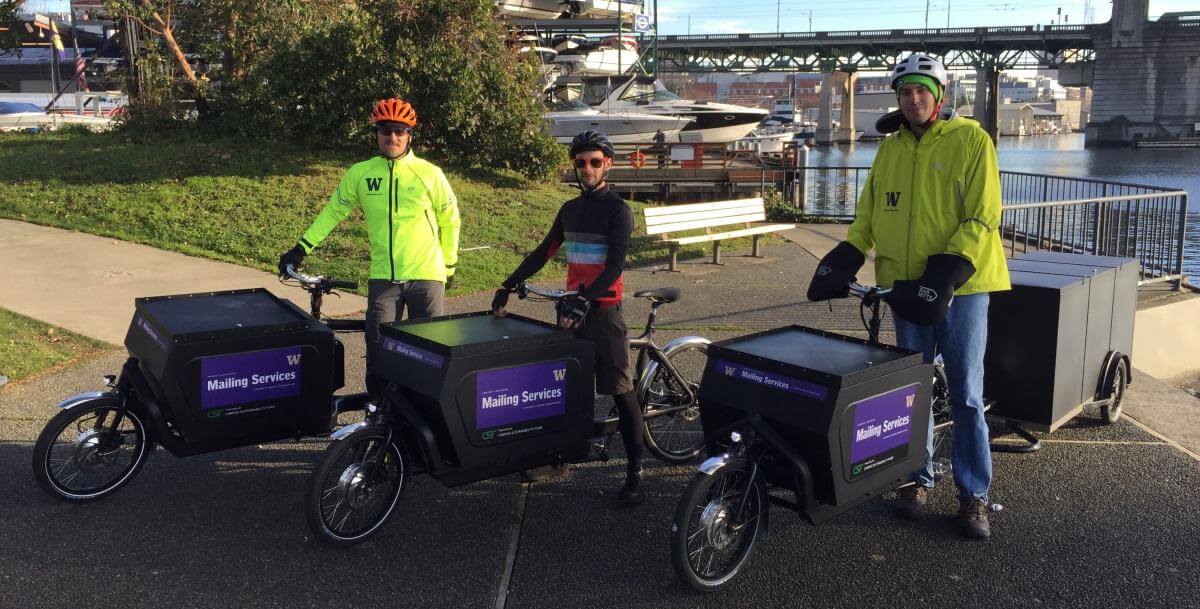 Conclusion

Looking at these initiatives and the sheer number of colleges and universities that willingly collected and reported their sustainability data, it's clear that higher education is invested in responding to and combating climate change and other environmental threats.

Yet, there are still barriers.

According to a recent survey of 110 higher education institutions working to achieve the sustainability goals imparted by the United Nations, the main barriers to achieving sustainability goals are lack of staff capacity, lack of funding and limited understanding of the SDGs within the institution.

News & Content Manager
Jackson Schroeder is a graduate of Ohio University with a B.A. in Journalism from the E.W. Scripps School. He is originally from Savannah, Georgia. Jackson has covered a wide range of topics, including sustainability, technology, sports, culture, travel, and music. He plays bass and guitar, and enjoys playing and listening to live music in his free time.