TUN Scholarship Index
Ease of Completion

Scholarship Amount
Scholarship Summary
The RealtyHop Scholarship awards up to $2,000 a year to eligible undergraduate students and high school seniors working towards a bachelor and/or associate degree program in the US who demonstrate the ambition, diligence, leadership, and entrepreneurial spirit that is central to their company culture.
If you're a student that demonstrates ambition, diligence, leadership, and entrepreneurial spirt, apply for this scholarship!
Eligibility:
You must be a current student in an eligible undergraduate program or a graduating high school senior in the U.S., working towards a bachelor's degree or associates degree.
You must apply using your school email address. If your school does not provide one, then you may still apply using your personal email and include a PDF file of your acceptance letter to the Undergraduate or Associates program. RealtyHop needs to verify your eligibility upon submission.
How to Apply:
Write an essay under 500 words on the following topic: How have your family, friends, and life at home influenced your decision on your future career?
Send your essay in PDF form to college-scholarship@realtyhop.com.
Deadlines: April 30 & August 31
Amount: $1,000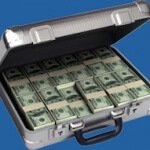 When not surfing the big waves, or training for the Iron Man, Scholarship Guru searches the web for the best scholarships and new insights into Nietzsche's philosophy.