The Coalition Application, created in 2015, has emerged as the main competitor to the Common Application. With 150 participating colleges and universities using the Coalition platform, it is not yet nearly as large as the Common App, which has more than 800 participating colleges. However, the platform is growing, and it offers students some unique features that can help students get a head start on their applications.
The Coalition App was developed in response to technical issues that the Common App has faced in recent years. As a result, the Coalition platform and its student portal MyCoalition were designed with modernized features, including a cloud-based multimedia storage system called the Coalition Locker.
Some students may find these features advantageous, particularly students who want to begin organizing application materials early in high school and those who want to bring attention to extracurricular and creative activities.
However, the Coalition App is not without its drawbacks. As a new platform, the Coalition App has some quirks and limitations that may lead students to prefer the Common App.
Here's a look at the pros and cons of applying for college with the Coalition App:
Pro: You can start working on college applications early in high school with Coalition App
The Coalition App allows students to begin preparing for their college applications as early as 9th grade. While it is not necessary to begin working on your actual application that early, it can be beneficial to start thinking about the process as soon as you start high school.
With the Coalition Locker, you can develop a plan and goals for your high school career that includes courses you are interested in taking and extracurricular activities you would like to participate in. In this way, the Coalition platform is very conducive to taking a goal-oriented approach to your academics and your high school experience overall, which will ultimately help you get into your desired college.
Pro: Coalition Locker helps you organize your time and materials
The Coalition Locker is first and foremost a great organizational tool that is available for you throughout high school.
The Locker feature enables students to upload grades, awards, and extracurriculars as soon as they start high school. Students using MyCoalition can therefore upload their application materials as they progress through high school. Having all of this information stored before you begin putting together your application in earnest will save you time and effort when the crunchtime comes senior year.
The Locker also allows you to store documents throughout your high school experience, so you can easily keep track of your best writing samples, drafts of college essays, grades, and documents pertaining to extracurricular activities.
Organizing your materials ultimately simplifies the application process, allowing you to focus more of your effort on completing college essays, keeping grades up, and performing well on admissions exams.
Pro: Coalition App's multimedia uploads allow for more creativity in your applications
Another useful feature of the Coalition Locker is the capability to upload and store multimedia, including images, video, audio, spreadsheets, and presentations. Some schools that accept the Coalition App allow multimedia uploads.
This feature is fantastic for students with artistic backgrounds and interests or students who want to demonstrate a side to their personality and identity that can't be expressed simply through essays and grades. For example, students interested in studying photojournalism can actually showcase some of their work; musicians can provide original recordings; or aspiring videographers can include a short documentary.
The Coalition App also allows students to upload college essays as PDF files or word documents, which enables students to get a little creative with the presentation of their essay. For example, students can theoretically embed photos or change colors and fonts in their essays. In contrast, the Common App requires students to cut and paste their essays into a text box, eliminating any ability to get too far outside of the box.
These multimedia capabilities allow students a little more freedom with their applications, which can benefit students with creative sensibilities and a more daring attitude. However, while some colleges may welcome this creative approach, others might prefer more traditional applications, so thinking outside the box with your college application certainly comes with some risks.
Pro: With Coalition App, you can bring more attention to extracurricular achievements
The Coalition App has less space for extracurricular activities overall, only allowing students to showcase eight activities. However, it allows more space to discuss each individual activity, so students can dive into their extracurricular interests and accomplishments with more depth.
The Coalition App gives students two separate spaces to discuss extracurricular activities: one to describe their "primary function" in the activity and one to describe their "positions, honors, and awards." Each section allows up to 255 characters. In comparison, the Common App allows students to list 10 separate activities, but only provides for one 150-character description of each activity.
Students who want to highlight their extracurricular accomplishments and interests may find the Coalition App's more in-depth approach better suited for their application.
Pro: You can communicate with teachers and guidance counselors through Coalition App
The Coalition App provides students with the opportunity to connect and communicate with mentors, such as teachers, guidance counselors, or even classmates, directly through the application portal.
This is a hugely beneficial tool that allows you to get private feedback on your work very easily. For example, if you want your English teacher to review your college essay before you submit it, your teacher can view your essay and share comments with you through the MyCoalition portal.
Pro: Coalition App is improving every year
In the first few years of the Coalition App's existence, it was criticized by students and counselors alike for a confusing interface, contradictory instructions, and a lack of certain helpful features available in the Common App. Most notably, for its first few years, students were not able to preview their completed applications and could not look ahead at different sections of the application.
While the Coalition App still isn't perfect, it is steadily correcting many of its major flaws, including adding a preview function and the ability to "demo" each school's app so that they can see all of the application components before starting to work on the application.
The Coalition App is still a very new technology so it has its quirks, but with each year it is getting better.
Con: Coalition has weaker technical support
The Coalition App may have some technical capabilities that go beyond those offered in the Common App, but it also suffers from some technical glitches and weaker technical support than the Common App.
Some students have reported difficulties in creating new accounts, while teachers have had trouble creating forms to complete recommendations. Some students have also received multiple automated emails from the Coalition App with the same or contradictory statements.
Furthermore, the Coalition App doesn't make it particularly easy for confused students to get help navigating the application. While the portal does offer FAQs for students and counselors, it does not offer user support by phone or by chat. In order to ask specific questions, students need to submit a help request form describing the issue.
The Common App's user support system, while also imperfect, is slightly better and provides students with the ability to schedule a call or chat support session.
Con: Coalition App has fewer member schools
The main drawback of the Coalition App is that it doesn't service nearly as many colleges as the Common App at this point in time. While the Common App has over 800 participating schools, the Coalition App only works with about 150 institutions, the vast majority of which also accept applications through the Common App.
That said, the list of schools that accept the Coalition App includes a strong list of major universities and colleges in the United States, so there is a possibility that all or most of the schools you intend to apply to will be included. See the full list of member schools here.
Conclusion
While the Coalition App is by no means perfect, it is steadily making its mark as a viable competitor to the Common App. Offering students the ability to access it beginning in 9th grade, multimedia support, and unique organization features, the Coalition platform may be preferable for students who want to showcase creative work or get a head start on their applications.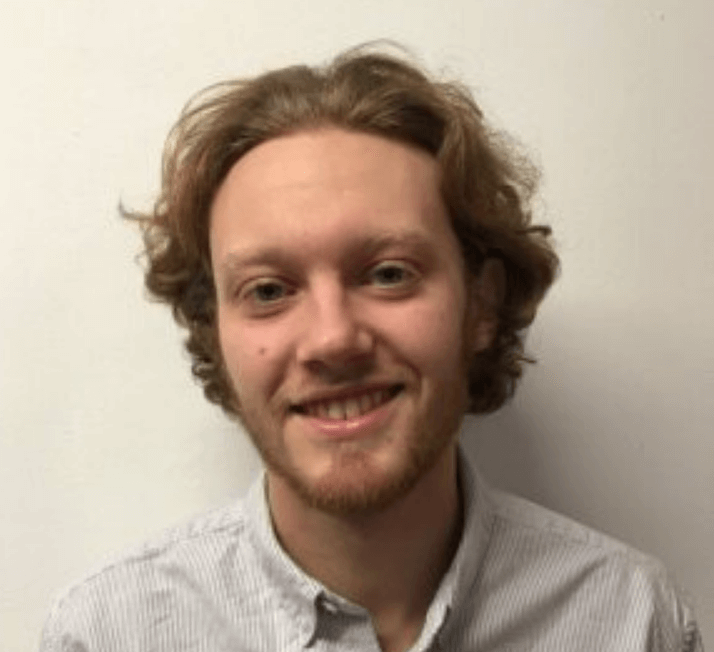 Sam Benezra is a graduate of Ohio University with a B.A. in History from the Honors Tutorial College. He is a native of Brooklyn, New York. Sam enjoys writing on a variety of subjects, including science, music, politics, film. In his spare time, he enjoys traveling, playing guitar, and writing songs.