With more than 3,000 four-year college choices in the United States, parents and students often go through an extremely difficult experience when selecting a college for a four-year undergraduate degree, weighing many different factors before making a decision.
Given the primacy of student debt in the national conversation about higher education, one key question is: Should the "law of numbers" — that is, dollars and cents — apply when selecting a college? If so, how does a public college compare against a private nonprofit institution, generally speaking? And how do we value personalized education at a small, private institution of, say, 2,000 students, versus a large public college with more than 30,000 students?
Data recently published by the Association of Independent California Colleges and Universities (AICCU) provides some answers. AICCU reports that the average student loan debt of college graduates attending four-year institutions is as follows:
| | |
| --- | --- |
| California nonprofit institutions | $31,493 |
| California public institutions | $20,382 |
| National nonprofit institutions | $32,810 |
| National public institutions | $27,293 |
While California's numbers are lower than the national average — especially the state's public system — the data is surprising in that the average student loan debt for a private, nonprofit institution is just about $11,000 more than for a public institution.
But these numbers do not tell the whole story.
Two critical factors favor the private option.
First, a student can graduate in four years at a private institution where it may take six years (or more) at a public institution in the state, due largely to overcrowding and a shortage of available courses.
Second, the average class size at a private institution is about 15 students, versus more than 40 students at a public institution. (Maximum class sizes are typically 30-50 students at a private college, against 400-600 students at a public institution.)
Let's look at the first factor. According to Payscale.com, in the Los Angeles area, students make on average $49,000 right out of college, whether that institution is private or public — $49,200 for Cal State University LA and $48,600 for Woodbury University. Of course, the average starting salary of students from elite institutions like Caltech can be considerably higher.
But the Payscale report supports the premise that graduating in four years at a private college, rather than in six years (or more) at a public college, has a huge impact on student loan repayment. Consider: a graduate from a private college can start a career and earn almost $100,000 in two years, gaining a significant head start in paying off the private/public student debt differential of $11,000.
The second factor also favors the private college, particularly if that institution has a small campus. Small size translates to markedly better interaction among students and faculty – the student is not just a number, but an individual with the opportunity to develop life-shaping mentoring relationships. Size also reflects on the quality of the college experience, including the flexibility to shape an academic curriculum, such as interdisciplinary studies or double majors, that is increasingly out of reach at public universities.
As the president of a small, private nonprofit university in the Los Angeles area, I may have a natural prejudice. But the recent AICCU data is very persuasive: early payoff of student debt should be a key selection criterion for a college. It's equally important that an element of the selection process includes practice-based education, including mandatory internships.
In short, college should be about opening new, exciting horizons, including the opportunity to work on real-world projects to smooth the transition into the labor market and early pay-down of the student debt that would otherwise be an enormous financial and psychological burden for a young person starting a career.
And let's not forget the power of the human, face-to-face interaction that is so essential to "active learning," especially for first-generation students who may not have had the advantage of being raised in an academic community.
In the American system of higher education, we need, and should cherish, both publicly-funded and privately-supported nonprofit colleges and universities. They complement one another and enrich the range of experiences we collectively offer our students. The surprise for some may be that the economics often favor the private, nonprofit institution.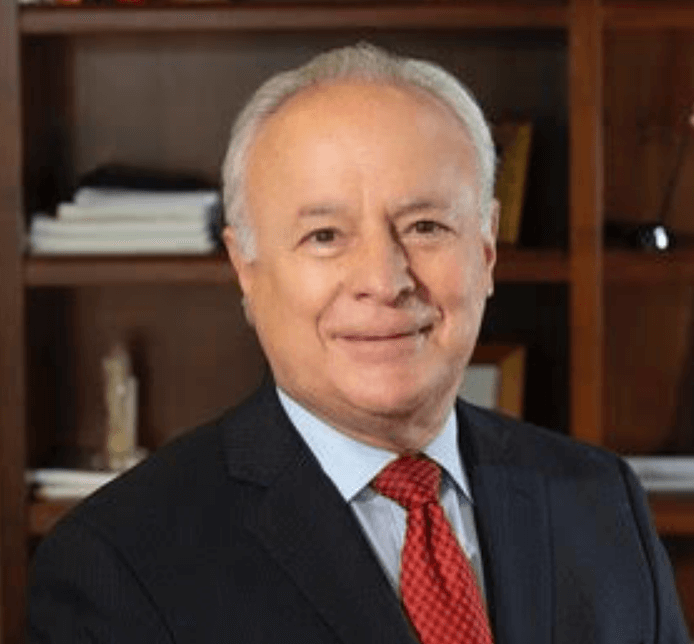 Dr. David Steele-Figueredo serves as the President of Woodbury University. He is also a seasoned international business leader who played a variety of strategic roles with Chevron Corporation. Born in Venezuela of Hispanic heritage, he attended the University of Birmingham in England, where he earned B.S. and Ph.D. degrees in chemical engineering, and completed graduate business training at the University of California, Berkeley, and the Wharton School of Business at the University of Pennsylvania.