Bitcoin may or may not be the currency of the future, but cryptocurrencies and blockchain technology appear to be here to stay. Touted for its security, scalability, and decentralized structure, blockchain is likely to grow more important over the next few decades. It is increasingly used in a wide variety of industries, including but not limited to financial services, the automotive industry, healthcare, insurance, and law. Six of Forbes' top 50 Fintech companies for 2020 are in blockchain. Governments have started to use blockchain technology to safeguard sensitive information and public records, and major banks have created their own cryptocurrencies and blockchain-based digital coins. Blockchain will likely play a prominent role in the widespread adoption of the Internet of Things, as it can help enhance security and resolve scalability issues. Some analysts even believe it could replace the traditional internet.

And yet, there is so much confusion around cryptocurrencies and blockchain technology more generally. Writer and designer Adam Greenfield, for example, referred to blockchain as the first technology that is "fundamentally difficult for otherwise intelligent and highly capable people to understand."

As crypto and blockchain grow in importance, it is crucial for people in all walks of life to get a grasp on the technology. Fortunately, there are a number of reliable online courses and resources from internationally-recognized universities and major producers of blockchain technology that will teach you all you need to know about blockchain, whether you are a computer scientist, an entrepreneur, or simply interested in learning about the technology … and they're available for free.

Here are a few free online courses resources to check out if you're interested in bitcoin, cryptocurrencies, and blockchain.

This Bitcoin and Cryptocurrency Technologies course from Princeton University is focused on the conceptual and technical foundations of bitcoin and other cryptocurrencies. The course starts out covering the basic structure of blockchain technology and how primitives are constructed. You will learn how primitives can be used to create simple cryptocurrencies, before taking a series of lessons specifically about the mechanisms of bitcoin and bitcoin mining. As you gain a technical foundation in cryptocurrency technology and how it operates, you will also learn about some of the ethical and philosophical questions surrounding crypto, finishing off with a lesson on the future of the technology and its potential political and economic ramifications.

Another crypto course offered by an Ivy League institution, the Wharton Business School's "Cryptocurrency and Blockchain: An Introduction to Digital Currencies" is designed for investors rather than programmers. As a result, the course focuses on the economics of cryptocurrency. You'll learn about how bitcoin derives its value, what defines a cryptocurrency, how to understand cryptocurrency as an asset class, and ultimately, about blockchain's applications outside of the financial industry. By the end of the course, you'll have an understanding of how cryptocurrencies and the blockchain work and how to analyze the value of cryptocurrencies as an investor.

UC Berkeley's course on bitcoin and cryptocurrencies is an introductory course to the blockchain designed for people of all backgrounds — you don't need to have a background in computer science or finance to follow along. The course discusses the emergence of bitcoin and the blockchain in 2009 and the philosophical motivation behind its invention. You'll learn about Cypherpunk, a philosophy of cryptography that draws from both libertarianism and anarchism. But the course is also more than just conceptual. It also covers the basic structures of the technology, including hash functions, Bitcoin Script, and hash commitment schemes, as well as practical concepts, like how to mine bitcoin. While it briefly covers other applications of blockchain, this course is primarily focused on cryptocurrencies.

Another course from UC Berkeley, this course on blockchain technology is preferred for students who would like to learn about the blockchain beyond just cryptocurrencies. This is an intermediate-level course and is recommended for people with experience in computer science. Beginning with the theory behind blockchain, the course addresses the concepts of distributed consensus, the CAP Theorem, and the Byzantine Generals Problem. It then covers various kinds of consensus mechanisms used in blockchains to achieve distributed consensus, including Bitcoin's Proof-of-Work, as well as lesser known algorithms, including Proof-of-Stake, voting-based consensus, and federated consensus. You'll learn about a number of blockchain implementations, such as Quorum, Ripple, Tendermint and Hyperledger, and explore how these are impacting various industries. Lastly, you'll discuss some of the large-scale issues surrounding blockchain, such as government regulation and anonymity.

The University of Buffalo's "Blockchain Basics" course is a detailed, computer-science-based introduction to blockchain concepts. Rather than focusing on Bitcoin as most blockchain courses do, "Blockchain Basics" primarily looks at the Blockchain through Ethereum, the second most valuable cryptocurrency behind Bitcoin as well as a platform for financial contracts and applications. The course starts out with an overview of the structure of blockchains as well as their operation and compares different types of blockchains, from the Bitcoin network to Ethereum and lesser known blockchains. From there you will dive into the Ethereum blockchain. You'll learn about its structure, operation, protocol, and use in smart contracts. From there, you will discuss the use of algorithms and cryptographic techniques that manage the integrity of transactions and blocks (this is where you'll discuss concepts like hashing and asymmetric key encryption). Lastly, the course covers how blockchain maintains trust through decentralization and its Consensus protocol.

Hong Kong University's "Blockchain and FinTech: Basics, Applications, and Limitations" course covers the technology and applications of the blockchain from a computer science perspective. Less focused on bitcoin and cryptocurrencies than the blockchain more generally, this course covers how blockchain is being used in various fields beyond finance, including logistics, insurance, medicine, and even the music industry. Students who enroll in the course learn about the structure and design rationale of blockchain's decentralized ledger technology, including how the algorithms and cryptographic primitives operate together. Beyond the fundamentals of the technology, the course considers new applications for the technology as well as its limitations. Lastly, students will be asked to consider ethical issues surrounding blockchain.

The Linux Foundation's course on blockchain focuses on how the emerging technology is currently impacting business and management. The course begins with an explanation of blockchain technology and how it has developed and been adapted to new areas since the emergence of Bitcoin. It also covers various methods of blockchain governance and how blockchain uses cryptography to generate consensus, immutability, and trust. It demonstrates how blockchain differs from technologies of the past and the implications for industries like accounting and trade. The final section of the course dives into specific features of blockchain's decentralized architecture that can be used to solve complex problems, as well as use cases of blockchain, complete with examples of how it is being used currently in real-world situations.

Another great resource from the Linux Foundation, this course is focused on the Hyperledger project, a group of open source blockchains and tools that are being supported and developed by the Linux Foundation and its partners, including IBM, Intel, and SAP Ariba. Hyperledger is rapidly advancing the development of blockchain-based technologies that can be used in a variety of businesses. Less of a computer science course than a business course, "Introduction to Hyperledger Blockchain Technologies" is more concerned with the application of blockchain than its development. Students will learn about the key features of a variety of hyperledger blockchain projects and how they can be implemented in business contexts. In effect, students will come out of the course with a practical understanding of how blockchain can be applied in context, i.e., how and when various kinds of blockchains and blockchain tools can and should be used.

This course from INSEAD, one of the world's largest graduate business schools, provides a general overview of blockchain technology and its applications. You'll learn to understand blockchain from a theoretical perspective and compare its strengths and weaknesses to those of the Internet as it exists today. In that, students learn how blockchain establishes security and "trust" through cryptography, and as a result, can help solve some of the Internet's major problems. The course also addresses the growth and development of blockchain technology over the past decade. In that, it discusses the development and uses of public and private ledgers and the emergence of various stakeholders in the blockchain ecosystem, from the open source community that invented the technology to the venture capitalists that have poured money into it as it has grown. Lastly, the course examines some of the challenges in blockchain implementation and considers possible solutions.

Developed by blockchain software company ConsenSys, "Blockchain: Foundations and Use Cases" is distinguished by its emphasis on use cases. The course begins with an introduction to the theory and history of blockchain, followed by a thorough explanation of the technology. From there, you will discuss the trust framework and consensus mechanisms of blockchain and consider how blockchain can be applied in business. Toward the end of the course, you will dive into various use cases drawn from businesses in ConsenSys' startup portfolio, so you can get a sense of how block chain is currently being used in practice.

Offered by the Association of International Certified Public Accountants (AICPA), this course covers blockchain technology with a special focus on how it will impact the accounting profession. As result, the course focuses less on the technical aspects of blockchain than on big picture issues and applications for the technology. It discusses four unique features of blockchain technology — censorship resistance, borderless, neutral, and open — and the implications these characteristics have for the future of various sectors of the economy and society. Throughout the course, you'll learn about applications for blockchain technology in healthcare, accounting, law, and supply chain management.

This blockchain course, available through online education provider Cognitive Class, was developed in partnership with IBM, and includes a full overview of major issues related to blockchain as well as an introduction to the IBM Blockchain Platform and the Linux Foundation's Hyperledger, a project that has created a group of open source blockchains as well as frameworks and tools used to create blockchains for businesses. You'll learn about how the blockchain is being used in the real world currently with technologies like IBM Food Trust. Ultimately, it is a great course for people who are interested primarily in the practical application of blockchain technology in various industries.

If you want to learn about cryptocurrencies but don't want to take a full course, take a look at the "Cryptoeconomics Textbook," an online resource created by the Ivey Business School's Cryptoeconomics Lab. The Cryptoeconomics Textbook is effectively a crash course on the history, technology, current uses, and future of cryptocurrencies, complete with short readings, relevant infographics and informative videos. While it won't give you a comprehensive knowledge of cryptocurrencies, the Cryptoeconomics Textbook is a great primer on cryptocurrencies for those who are completely unfamiliar with them.

Conclusion

With every passing day, blockchain is more widely adopted. Whether or not you believe in bitcoin and other cryptocurrencies (and there are plenty of reasons to believe in them), blockchain technology promises to play a prominent role in our future.
To learn more about bitcoin, blockchain, cryptocurrencies, and countless other topics, use TUN's Online Education search tool to track down the best free and affordable online courses.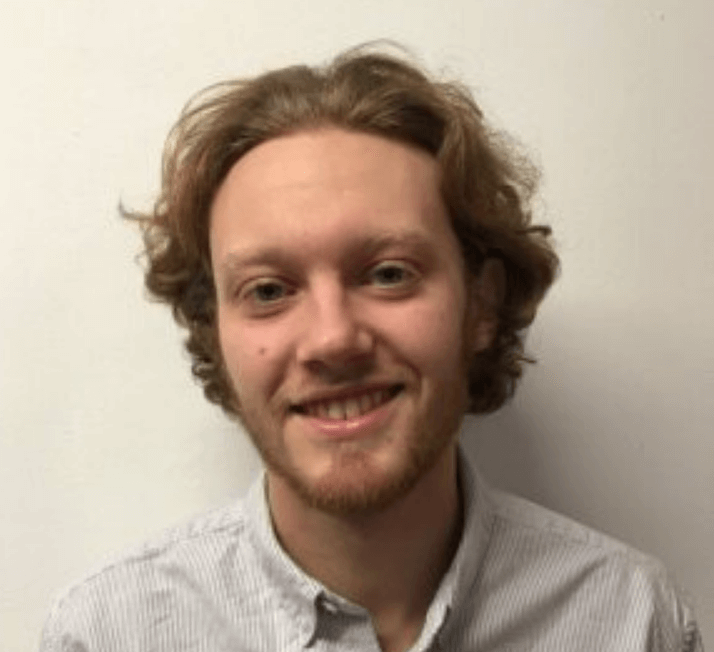 Sam Benezra is a graduate of Ohio University with a B.A. in History from the Honors Tutorial College. He is a native of Brooklyn, New York. Sam enjoys writing on a variety of subjects, including science, music, politics, film. In his spare time, he enjoys traveling, playing guitar, and writing songs.