According to the United Nations, humanity has less than 11 years to save the planet from irreversible damage caused by climate change. Therefore, immediate and accelerated action is crucial.

But, to act, people must first be inspired.

Greta Thunberg, the 16-year-old Swedish climate activist and renowned leader of the youth climate movement, did not choose to skip school last year to protest in front of the Swedish Parliament strictly out of impulse. She was inspired by the stories she saw of American students protesting after the Parkland shooting.

The internet, and more specifically social media, can be a tremendous tool for spreading information. And that information, if relayed effectively, has enormous potential to inspire.

We've already seen the impact social media can have.

The youth-led Global Climate Strike on September 20 drew a crowd of more than 4 million across all seven continents — even Antarctica. And such a turnout would not have been possible without social media sites, popular hashtags like "#ClimateStike" and "#FridayForFuture," and an enticing call to action.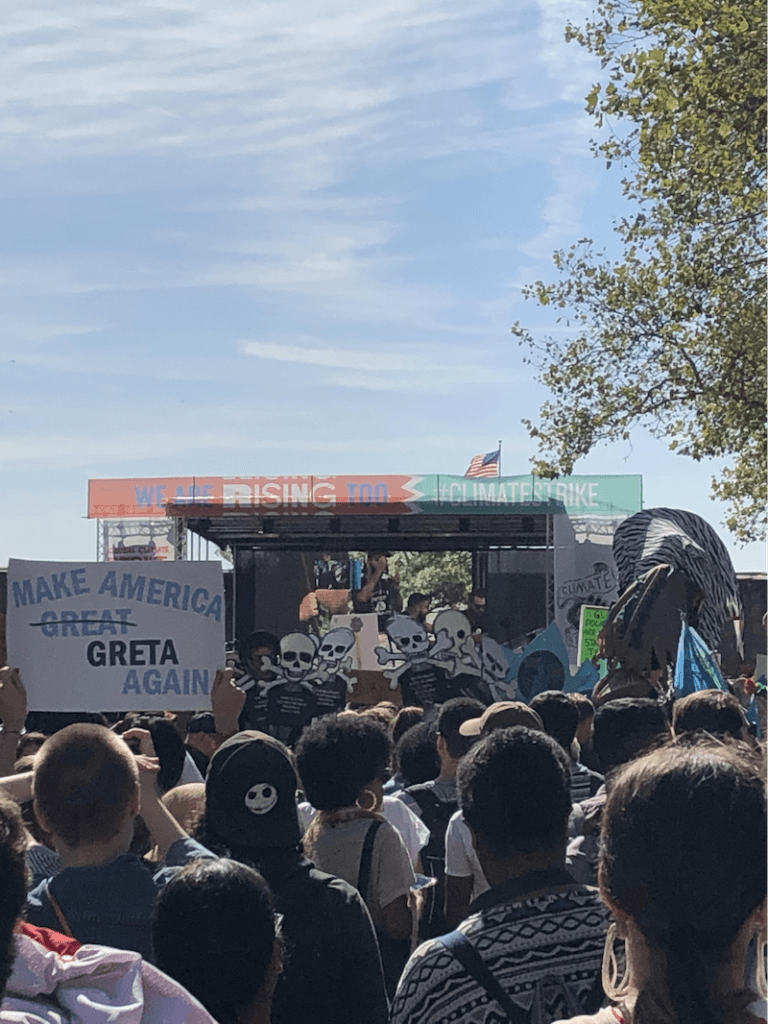 And on September 21, one day after the Global Climate Strike, young leaders speaking at the U.N. Youth Climate Summit continued to preach the need to use social media to increase climate awareness and activism. 

Almost 3.5 billion people around the world are on social media, Nehali Anupriya, an analyst in the Sustainable Development Cluster of the Office of the President of the 73rd Session of the General Assembly, said at the event. "That's half of the people on this planet. That's an insane amount of human energy that we can be tapping into."

"So, please keep tweeting. Keep sharing. Keep posting," she added.

However, successful social media influencing is an art form. Bland, repetitive and overly complex posts and articles won't catch people's attention, inspire anyone to act or change any minds.

In an opinion piece, Ana Altchek from The Pitt News advises people to stay away from sharing the same old facts and articles. She explains that the more often people see the same thing, the less likely they are to react — a theory in psychology known as habituation.

"People become accustomed to seeing hundreds of versions of these posts and begin to simply scroll past them," Altchek wrote.

She also references a Harvard Business Review article explaining that people are often hesitant to take action against climate change because they have a difficult time conceptualizing psychologically distant things. Because a lot of people in the Western world have yet to have physically seen or experienced, first-hand, the effects of climate change, they haven't all been motivated to act.

So instead of repeatedly sharing cold facts and vague, seemingly unachievable calls to action, Altchek suggests social media users document and share instances of themselves taking action — attending a protest or keeping a compost, for example. She says, since humans are natural followers, they'll jump on board.

As an example, Altchek points to the effectiveness of the ALS Ice Bucket Challenge that went viral a few years ago and resulted in awareness of the disease and $115 million in donations.

"A simple 'grow your own tree challenge,' or 'start a compost challenge' could easily go just as viral. Not only would it raise awareness of the issue and increase discussion on the topic, but it would simultaneously promote change through action," she wrote.

And while speaking at the U.N. Youth Climate Summit, Luke Mullen, an actor and climate change activist with more than 368,000 Instagram followers and 24,700 Twitter followers, advised his audience to share information that is digestible and compelling. 

"When it comes to social media and spreading the word, I think we have to have some sort of appeal without just stating the facts," Mullen said. "Because, right now, the facts just aren't working. We have to come at this with a different approach because if we don't, we are going to lose the general public. We don't have to oversaturate them with science, but what we have to do is at least present enough of the facts so people know what is happening."

In an interview after his speech, Mullen explained that he likes to share videos from popular sites like 350.org, the U.N. Environment Program, The Rainforest Alliance and the World Economic Forum, for example. While still being informative and factual, the videos these groups create and share are entertaining to watch, which is essential for a good social media post.
"Social media is such an important tool, because it bridges that gap between the hard facts and entertainment," he said.

Steve Chiu from the Buddhist Tzu Chi Foundation also pointed out at the event that oftentimes social media posts are used to call out leaders and others who aren't doing enough. And although there is a time and place for that, we should also focus on using social media to bring people together and inspire them to join the climate movement through positivity and love.

"We need to ensure that people who are just stepping into this movement really feel like they belong and are loved in this space," Chiu said.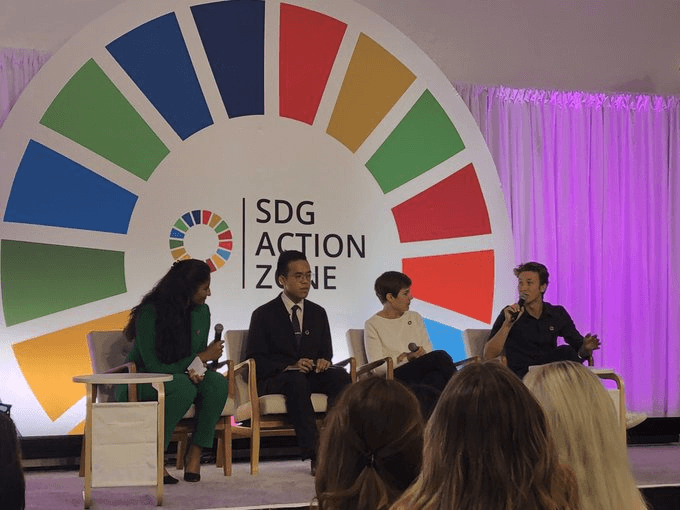 And to successfully educate and entice the public to act against climate change, social media posts need to be timely and fit the existing conversation, Bill Rand, an associate professor of marketing in North Carolina State University's Poole College of Management who co-authored a study on climate rhetoric earlier this year, said in an interview with NC State News.

"The tactics need to be adapted to the current topics people are talking about on social media," he said. "In other words, climate change efforts need to be framed within the context of conversations people are already having."

Climate change is a global issue that can't be solved by one individual group or government. It requires the commitment and cooperation of just about everyone on the planet. Luckily, through social media, we can reach at least half of the world's population. But if people are to act, they must first be inspired. And to inspire, social media posts must be creative, intriguing and digestible.
News & Content Manager
Jackson Schroeder is a graduate of Ohio University with a B.A. in Journalism from the E.W. Scripps School. He is originally from Savannah, Georgia. Jackson has covered a wide range of topics, including sustainability, technology, sports, culture, travel, and music. He plays bass and guitar, and enjoys playing and listening to live music in his free time.