Hey there, broke college students! We are here to help you out with a comprehensive list of free things to do in Seattle. From exploring the city's many neighborhoods to getting outdoors and taking advantage of all the nature that Washington has to offer, there are plenty of options for enjoying Seattle on a budget. So read on and start planning your next adventure!
Stroll through Volunteer Park and take in the views of the city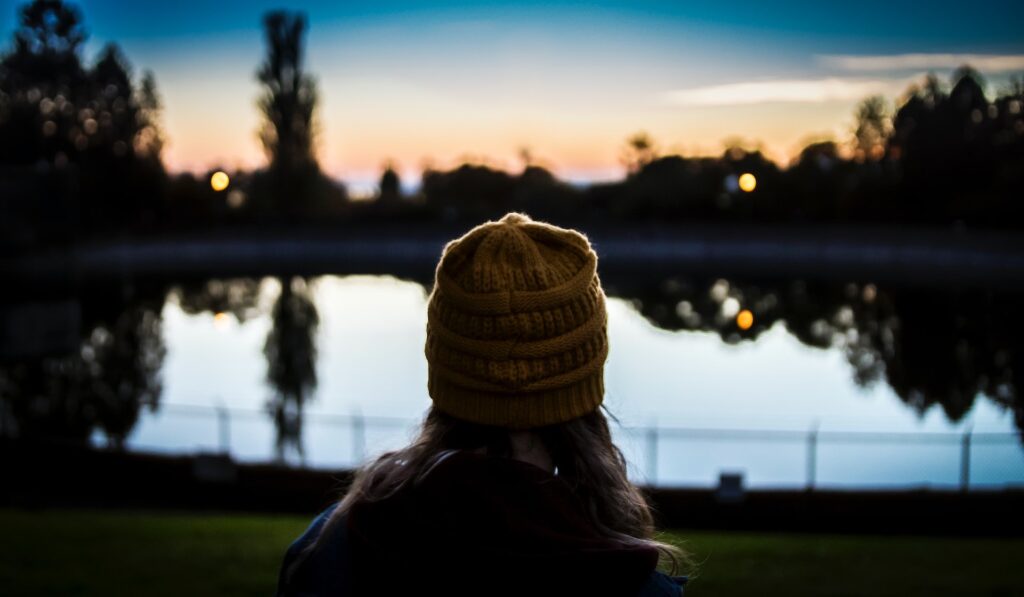 If you're looking for an escape into nature in the heart of the city, Volunteer Park in Seattle is the perfect destination. Located on Capitol Hill just east of downtown, a walk around this vast green space offers incredible panoramic views of both Elliot Bay and the surrounding Seattle skyline.
Stroll along several paths throughout the park and enjoy seasonal greenery, a magnificently landscaped conservatory filled with exotic plants, an accessible observation tower with breathtaking views, or absorb some history among it's museum and landmarks.
Take advantage of all this park has to offer. Volunteer Park is definitely one of the gems you must experience in Seattle — and best of all, it's free!
People-watch at Pike Place Market
Immerse yourself in the sights and sounds of one of the busiest markets in the country — Pike Place Market in Seattle. The hustle and bustle of market vendors selling their wares and tourists navigating the cobblestone streets make for an unforgettable experience, but don't forget to take some time out to people-watch!
From street performers showing off their skills to locals picking up fresh ingredients from local farmers, there are endless stories to be told by simply watching. Whether you walk through Pike Place Market just once or visit it often, the sights, smells, and people will always remain interesting. So don't hesitate — one of Seattle's top free things to do is right here!
Check out a performance at The Crocodile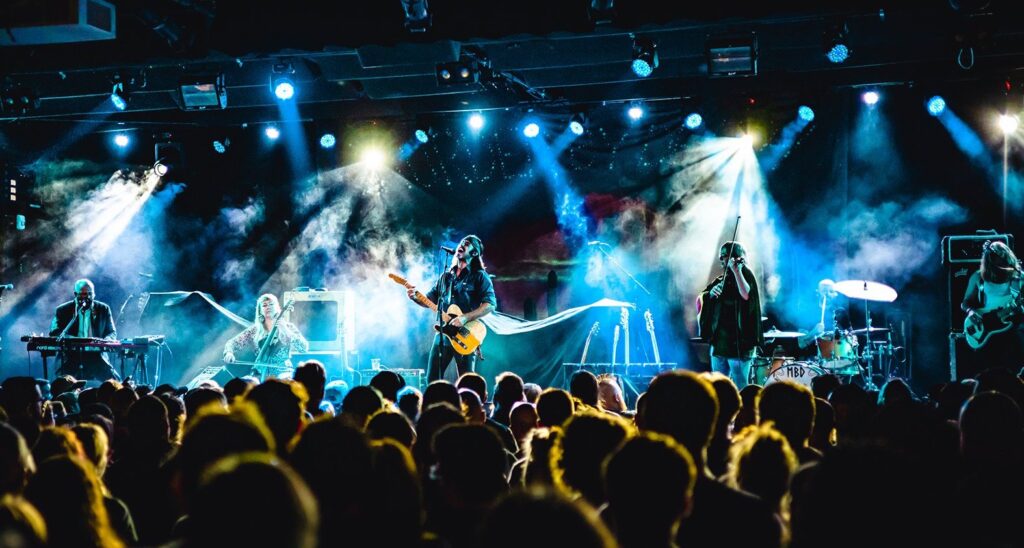 If you're looking for an enjoyable night out and don't want to spend a lot of money, The Crocodile is the place to be. Located in the heart of Seattle, The Crocodile is renowned for showcasing some of the best up-and-coming music acts.
Whether you're into folk, rock, hip hop, or anything in between, The Crocodile provides an intimate setting and atmosphere perfect for enjoying a great performance. Plus, with tickets as low as $8 for some shows, you don't have to break the bank to enjoy an unforgettable night out!
Get your caffeine fix at one of Seattle's many independent coffee shops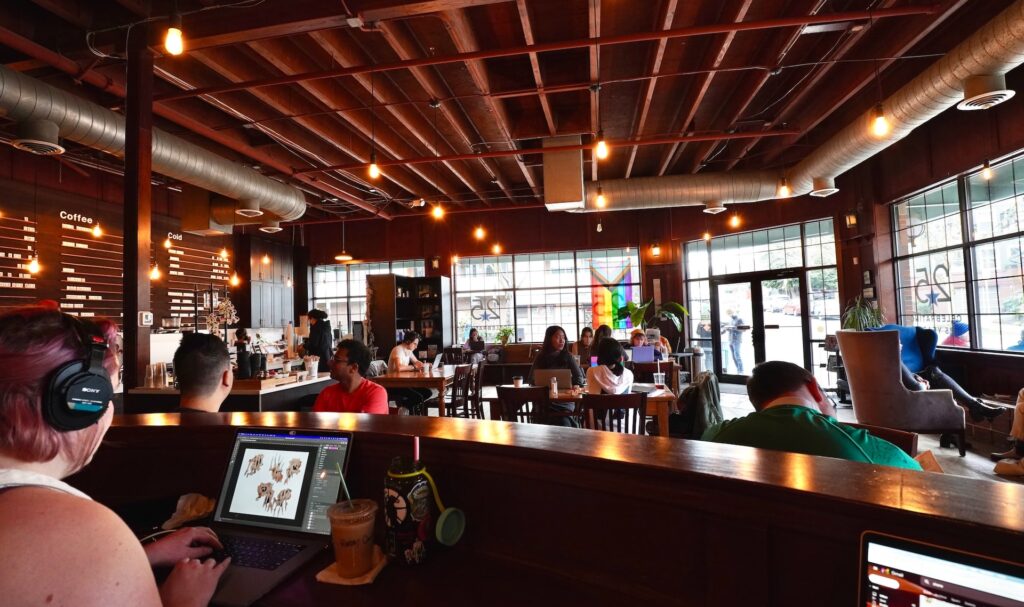 If you're in Seattle and on the hunt for a delicious cup of coffee, you'll want to check out one of the city's many independent coffeehouses. From cozy neighborhood spots to cafes in more vibrant parts of town, there is plenty to explore.
Whether you are looking for a traditional latte or something more creative like an ice-blended tea, Seattle offers endless options that won't break the bank. So if your goal is to get caffeinated while saving money, look no farther than some of Seattle's home-grown coffee shops — a great free thing to do!
Take a walk or bike ride through Discovery Park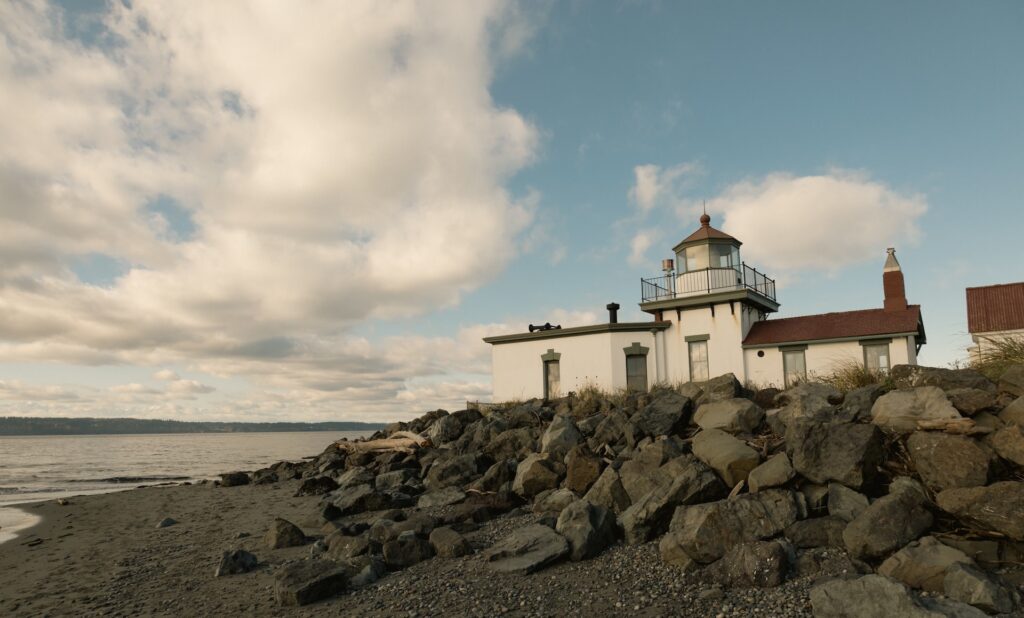 Seattle's Discovery Park is the perfect place to take in the city's natural beauty. With more than 534 acres of land, an abundance of flora and fauna, and plenty of beach-front and woods trails, Discovery Park is an ideal place for a leisurely stroll or bike ride.
Notable spots within the park include the Intertidal Life Strolls where visitors can watch for birds and sea stars in their intertidal habitats, as well as Coastal Forest Loop Trail where you can get breathtaking views of Puget Sound. Whether you're taking a quiet moment to relax or seeking a vigorous outdoor adventure, Discovery Park has something for all to enjoy at no cost!
Visit one of Seattle's great museums for free!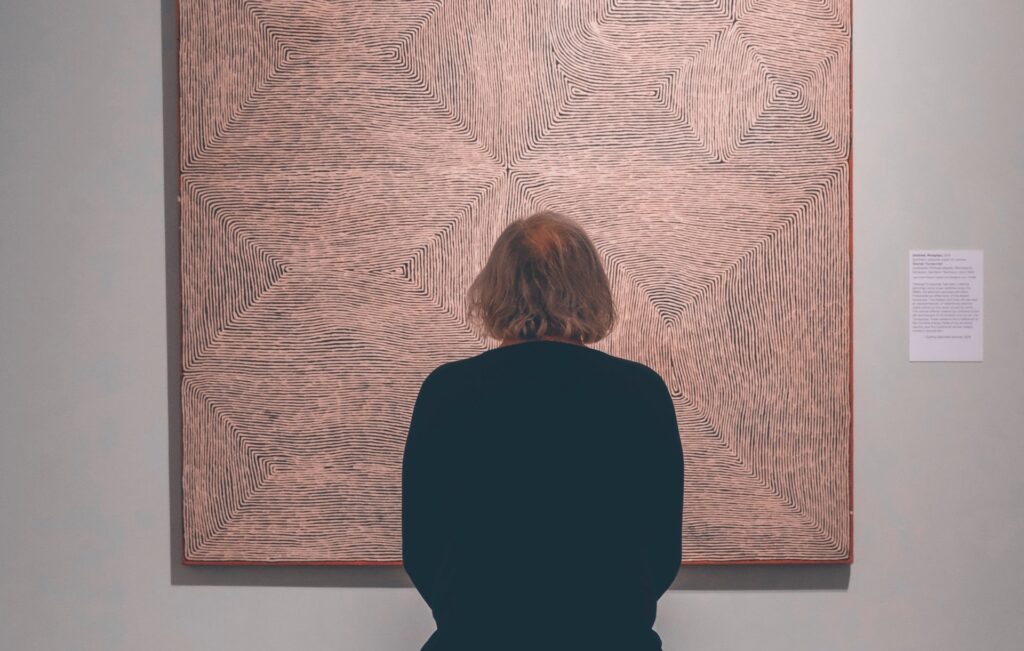 Visiting museums is a great way to explore and learn about the culture and history of a city. And Seattle has many special museums that provide an unforgettable experience. From art galleries to science centers, there is something for everyone in Seattle's vast collection of museums.
And the best part is, many museums in Seattle offer free admission to everyone and special deals for college students.
Museums that are always free
Frye Art Museum
The Frye Art Museum showcases an impressive collection of 19th- and 20th-century German and American art. The Frye is well known for its deep appreciation of realism and features pieces from renowned artists including Rembrandt, Caravaggio, Gainsborough, and Monet.
In addition to the permanent collection, the museum often exhibits special exhibitions ranging from contemporary works to pieces from around the world. It also offers a range of events such as lectures, film screenings, music performances, play readings, and more.
Whether you come to admire classic art or discover something new, the Frye Art Museum will not disappoint! The Frye Art Museum is always free every day.
Olympic Sculpture Park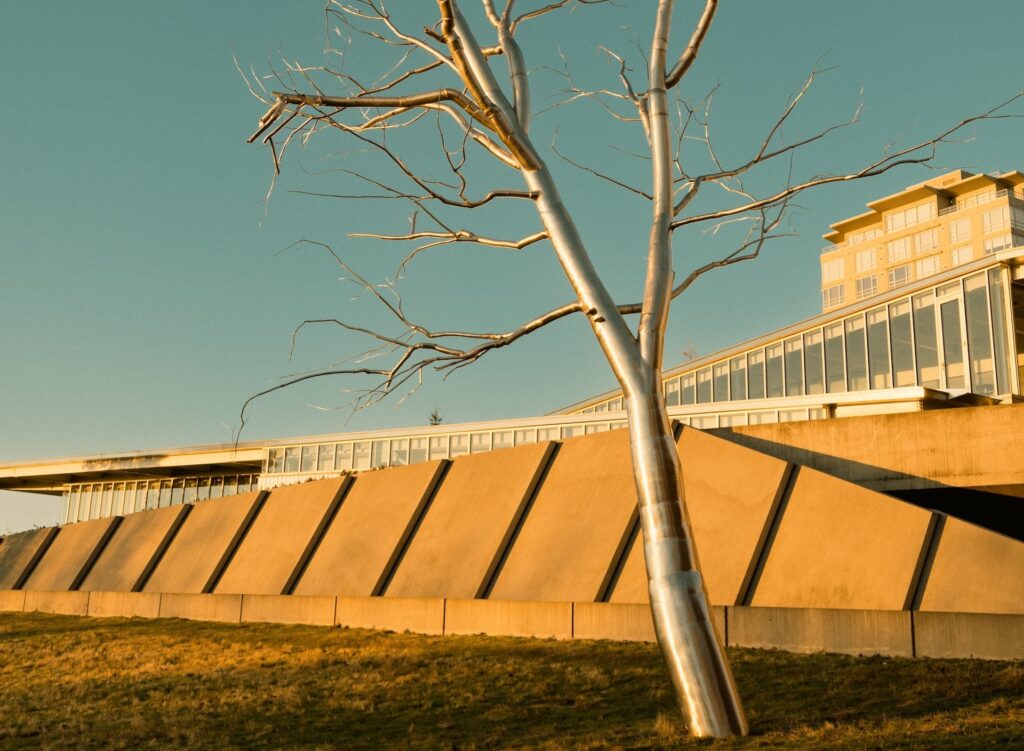 The Olympic Sculpture Park is a stunning destination for art lovers. It features nine acres of outdoor sculptures that are sure to amaze and inspire, plus stunning views of Puget Sound and the Olympic Mountains. And it is always free 365 days a year!
Center for Wooden Boats
The Center for Wooden Boats is dedicated to preserving the art of traditional boat building. Visitors can enjoy exploring a variety of boats, including ones that were built more than a century ago. The center also offers sailing tours and workshops for those who wish to learn more about traditional boat construction. If you want a unique experience, take advantage of one of their free programs.
Duwamish Longhouse and Cultural Center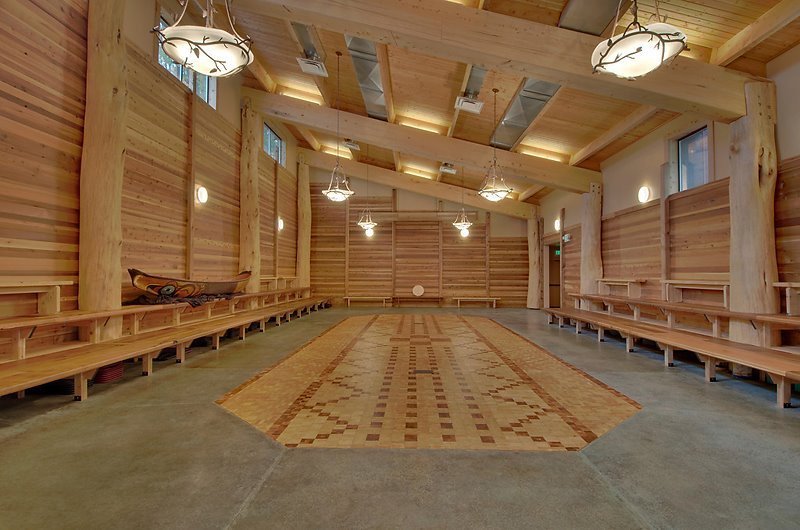 The Duwamish Longhouse and Cultural Center is a community-based and operated organization located in Seattle, Washington. This longhouse is open to the public and provides opportunities for learning about the history and culture of the Duwamish people, who are the original people of Seattle.
Always free to visit during its opening hours Tuesday through Saturday from 10 a.m. to 5 p.m., this center offers a variety of activities including traditional Native American art workshops, storytelling events, demonstrations of traditional fishing techniques, guided tours and more.
Klondike Gold Rush Museum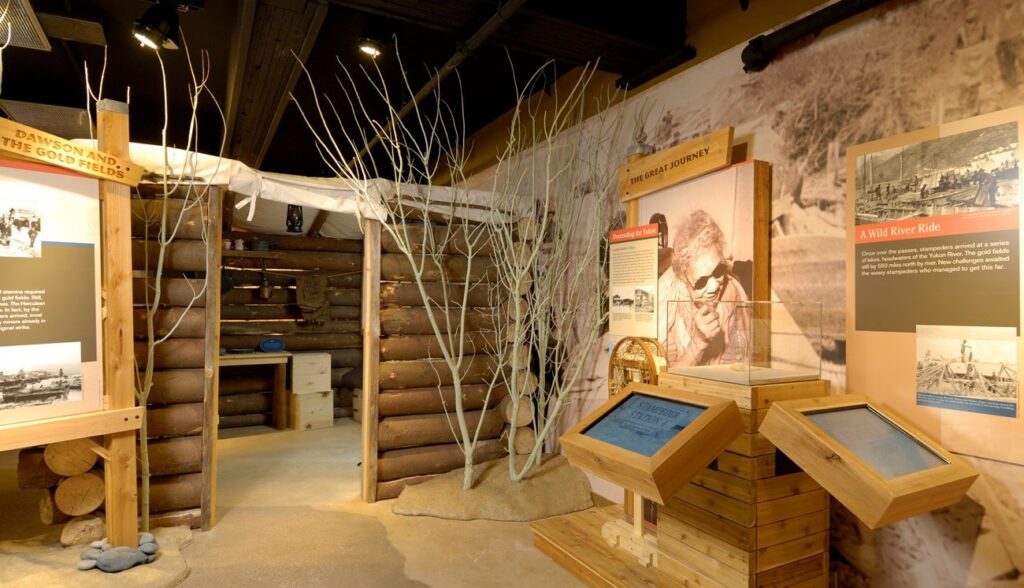 Located in Seattle's historic Pioneer Square, the Klondike Gold Rush Museum offers free admission to visitors seeking to learn about the Klondike Gold Rush of 1897–98. Open Monday through Saturday from 10 a.m. to 5 p.m., this museum offers interactive exhibits and audio-visual presentations that share unique stories of those who travelled north during the gold rush.
Visitors will be captivated by replicas of authentic structures from Klondike, live performances celebrating life in 1890s Seattle and a variety of hands-on activities ranging from panning for gold to tasting food from the time period.
Center on Contemporary Art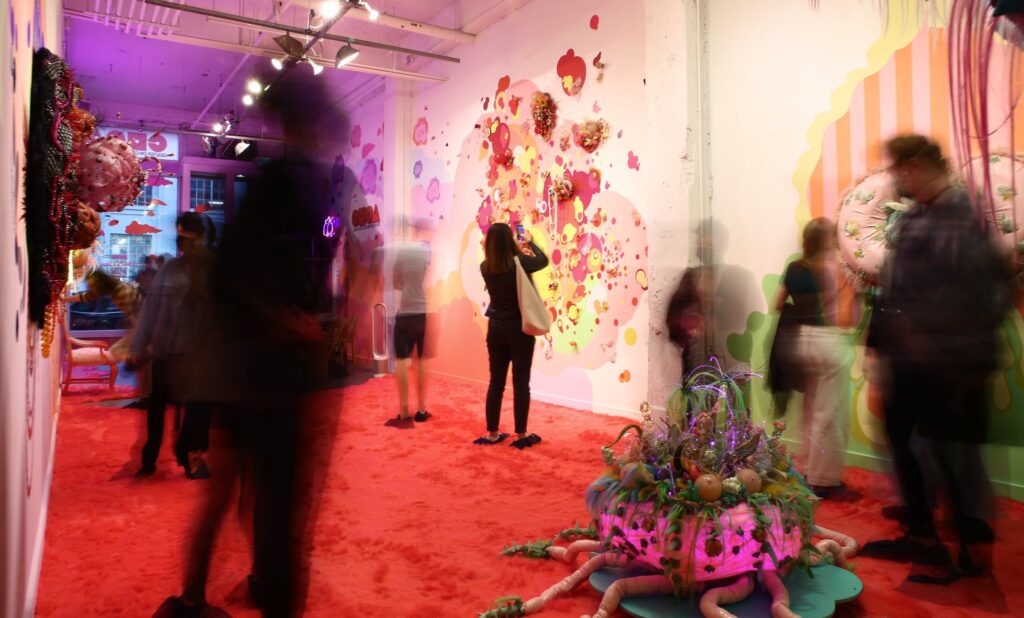 The Center on Contemporary Art (CoCA) in Seattle is a renowned platform to explore the intersection of art, performance, and technology. Admission is always free.
CoCA encourages visitors to immerse themselves in the various exhibitions that are available for view in each space which highlights thought-provoking work by diverse local, national, and international artists.
Museums that are free on the first Thursday of the month
Seattle Art Museum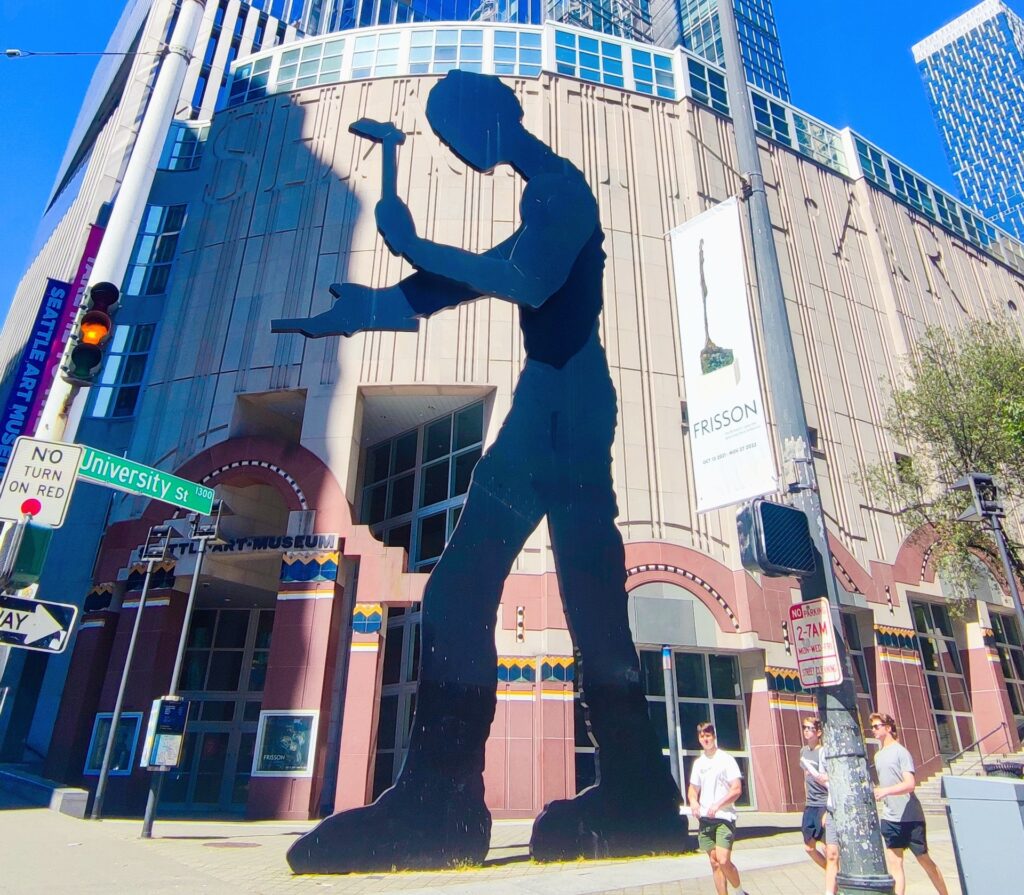 The Seattle Art Museum (SAM) is one of the largest venues in the city and houses artwork spanning across multiple cultures and eras. It offers free admission on the first Thursday of every month. An extra bonus is the SAM Remix late night experience — three hours of interactive art exhibits, music, film screenings, live performances, and more for all ages.
From the iconic American and international works in their permanent collection to special exhibitions that rotate throughout the year, you can enjoy something new every time you visit. So don't miss out planning your first Thursday adventure at the Seattle Art Museum!
National Nordic Museum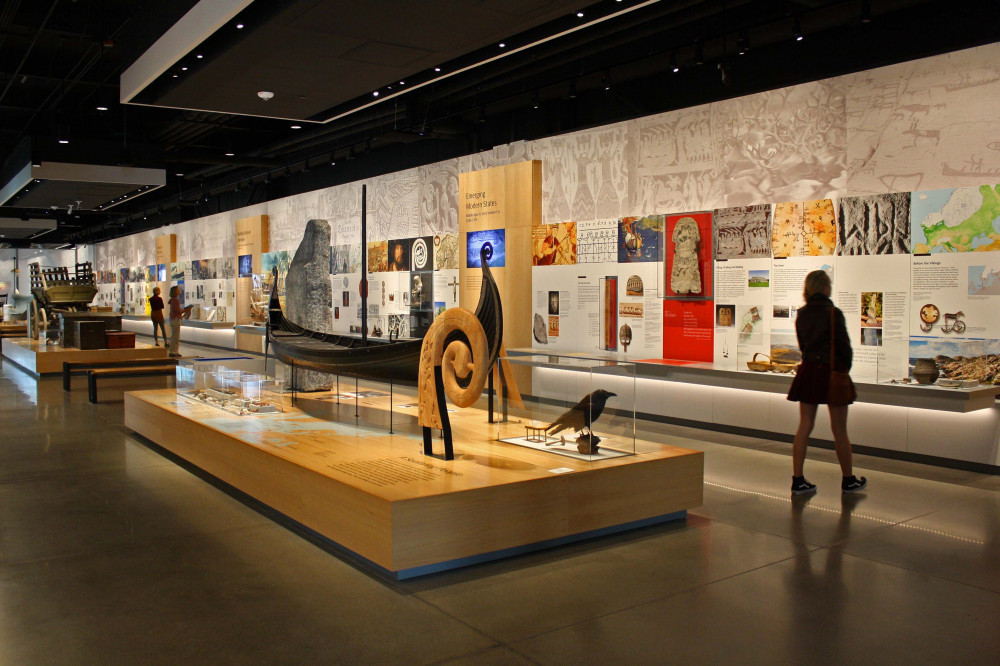 The National Nordic Museum is a celebration of the diverse culture, history and heritage of Nordic countries spanning from Finland to Iceland. With free admission on the first Thursday of each month, this museum is an affordable way to explore and learn about the region's customs, people, music, and artworks.
Spanning two floors and boasting over 15 galleries displaying everything from artifacts to exhibitions, there's something here for everyone at the National Nordic Museum in Seattle. Discover traditional Sami textiles, Icelander viking ships, Finnish film posters, and more!
This museum also offers visitors a wide range of educational programs that allow them to explore the deep history of these countries up close. From lectures and workshops with local experts to classes focused on photography or sustainable farming practices- those who visit the National Nordic Museum in Seattle won't be disappointed by their experience!
Museum of Flight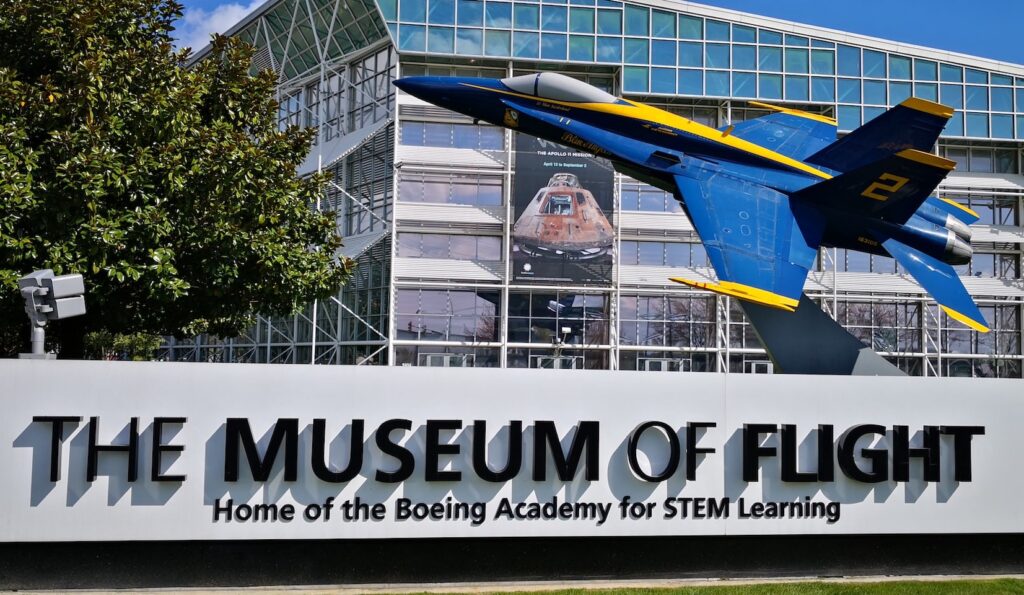 The Museum of Flight is a must-see for aviation enthusiasts. Situated in the heart of the city, the museum offers an incredible collection of aircrafts from around the world, ranging from historical planes to modern jets. The museum also includes interactive exhibits and displays about aviation history and science, allowing visitors to dive into fascinating aspects of flight and its many impacts on our world today.
Whether you're a passionate plane spotter or simply looking to learn more about aircrafts, the Museum of Flight offers something for everyone.
Admission is free from 5:00 p.m. to 9:00 p.m. on the first Thursday of every month, and all children age four or younger always get free admission.
MOHAI – Museum of History and Industry
The Museum of History and Industry (MOHAI) is a history museum located on the south shore of Lake Union in Seattle. The museum offers expansive tours through its galleries, interactive exhibits with hands-on activities for all ages, and special events throughout the year including lectures and workshops. With its world-class collection of artifacts from a wide range of sources, visitors can explore the city's past from 1893 to present day.
MOHAI offers free admission to the permanent exhibits on the first Thursday of the month between 5:00 – 8:00 p.m. With free admission, you can get access to True Northwest: The Seattle Journey, Maritime Seattle, Kid-Struction Zone, and the Bezos Center for Innovation. Do remember to secure your ticket ahead of time!
Burke Museum of Natural History and Culture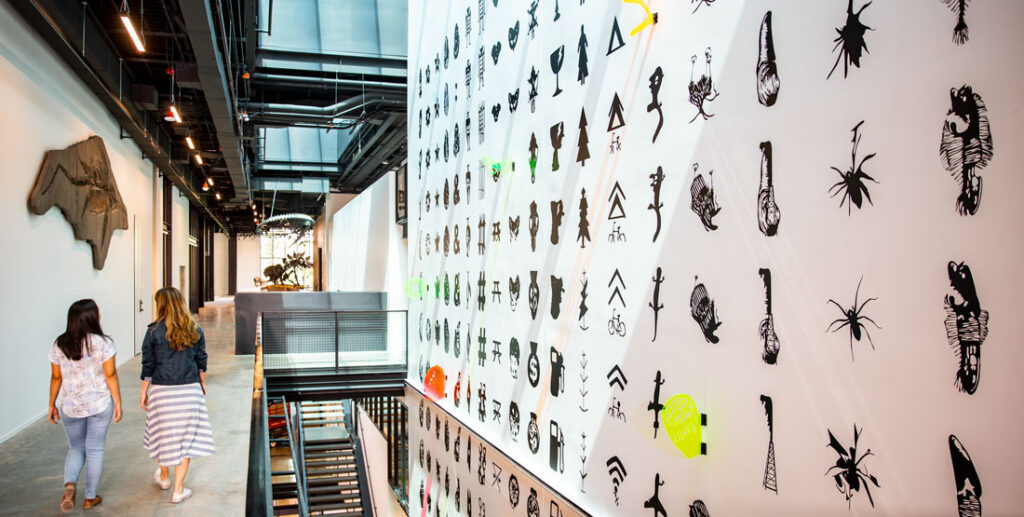 Located on the University of Washington's Seattle campus, the Burke Museum of Natural History and Culture is the state's premier museum of natural history. Founded in 1899, the museum houses more than 16 million artifacts in its collection — making it one of the largest collections in the western United States.
Visitors to the museum can explore interactive exhibits, see fossils up close, or take part in hands-on activities for all ages. With such vast offerings, there is always something new to learn and discover at this remarkable institution.
The best part is, the museum offers free admission every first Thursday of the month! College students at the University of Washington always get free admission anytime, and non-UW students who visit non-free days pay a discounted rate of $14.
Conclusion
There are plenty of free things to do in Seattle if you know where to look. From art and history museums to parks and marketplaces, there's something for everyone. So the next time you're looking for something to do on a budget, consider one of these options.
For more useful articles and tools to help you save money on everything you buy and budget travel, check here.