Hey there, broke college students! Looking for things to do in San Francisco that won't break the bank? You're in luck — there are actually a ton of free things to do in this great city! From exploring world-renowned museums to getting up close and personal with nature, there's something for everyone.
So whether you're a culture vulture or an outdoor enthusiast, put on your walking shoes and check out these free activities in SF!
Visit the Golden Gate Bridge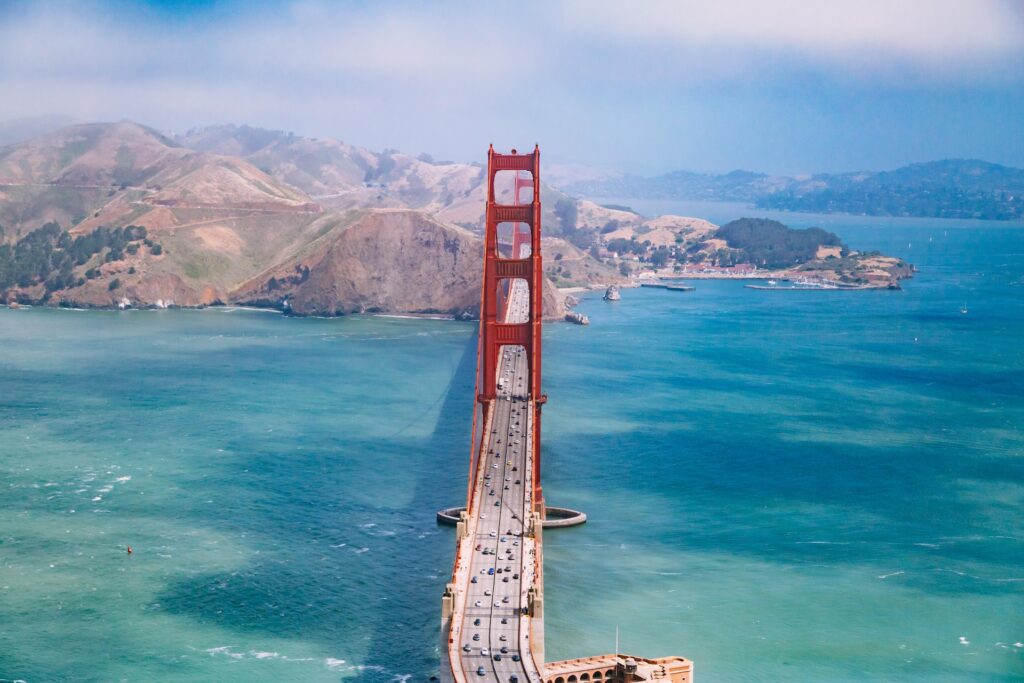 Visiting the Golden Gate Bridge is a must-do item when visiting San Francisco. Not only is it one of the most iconic landmarks in the city, but you can also get up close and personal to this majestic bridge for free.
Whether you visit during the day or at night, no matter what time of year, you can take in amazing views of the surrounding areas including Alcatraz, Marin Headlands, and possibly glimpse playful sea lions lounging on nearby rocks. Even if you don't have much money to spend on souvenirs, spending an afternoon at the Golden Gate Bridge will be a memory that will last forever!
Explore all that Chinatown has to offer
Venturing through Chinatown in San Francisco is a truly unique experience. With its colorful storefronts and tight alleyways, it's no wonder why this area of the city is one of the most popular tourist destinations. Whether you're panning for those hard-to-find trinkets or just want to sample some delicious cuisine, Chinatown has something to offer everyone — and all for free!
From historic temples and shrines to cutting-edge restaurants, there's always something new around every corner. So take your time as you stroll through Chinatown, explore all the different shops and restaurants available, and be amazed by how much culture one can find in this bustling corner of San Francisco.
Take a walk or bike ride through Golden Gate Park
Golden Gate Park offers a unique way to experience nature without ever leaving the city. Whether you're looking for a leisurely stroll or an enjoyable bike ride, Golden Gate Park provides over 1,000 acres of recreational land and stunning views of the San Francisco Bay.
With miles of trails and woodlands, visitors can enjoy nature right in their backyard. Not only is this a great way to get close to nature, it's also free — making it an ideal addition to any stay in the city. Make sure you bring your camera so you can take lots of pictures to share with friends and family!
Check out some of the street art in Haight-Ashbury
If you're looking for something to do for free in San Francisco, it's worth exploring the street art found in Haight-Ashbury. This iconic neighborhood has gained a reputation for being a vibrant and creative hub, renowned for its colorful shops, indie music venues, and its distinctive street art.
Whether it's graffiti pop culture references adorning walls, outdoor galleries or intricate murals depicting scenes from psychedelically tinged stories, there's plenty to explore in Haight-Ashbury, and the artwork will give you insight into the history and culture of this famous part of San Francisco.
Admire the 'Painted Ladies'
The beautiful and iconic "Painted Ladies" of Haight-Ashbury are a row of Victorian-style homes made famous by shows like Full House. The houses were painted with a variety of colors and designs during the 1960s, when this area was becoming home to artists, hippies, and young people eager to have fun.
While the brightly colored houses may look like apartments, they are actually private residences. Admiring them from afar is the perfect way to appreciate their beauty without infringing on anyone's privacy.
The row of homes offers a unique view of San Francisco's skyline, making it an ideal spot for a photo opportunity or simply a lovely place to sit and take it all in. The best part is, it's free!
Visit the Alamo Square Park
Set against the backdrop of the iconic Painted Ladies, the Alamo Square Park is a public park with stunning views of the city and serves as a reminder that beauty can be found in unexpected places.
Whether you're simply there to take in the sights, or if you come with friends and family to picnic on a sunny day, Alamo Square Park promises an unforgettable experience. There's something special about being surrounded by such rich history while basking in one of California's most remarkable landscapes.
Alamo Square Park is one of the most visited destinations in the city thanks in part to its stunningly colorful 'ladies' — and it's free for you to enjoy!
Sample some free food at one of the many food trucks around town
A true San Francisco experience can be had by seeking out the many delicious food trucks scattered throughout the city. Whether you're looking for an adventurous bite of something new or a comforting classic, there's something to tantalize everyone's taste buds!
Sample some savory tacos, exotic noodles, and mouth-watering desserts all without opening your wallet; many food truck vendors offer free samples so try not to be shy! With free, delectable eats served up with gorgeous views of the Bay Area, what more could you ask for?
Catch a sunset at Ocean Beach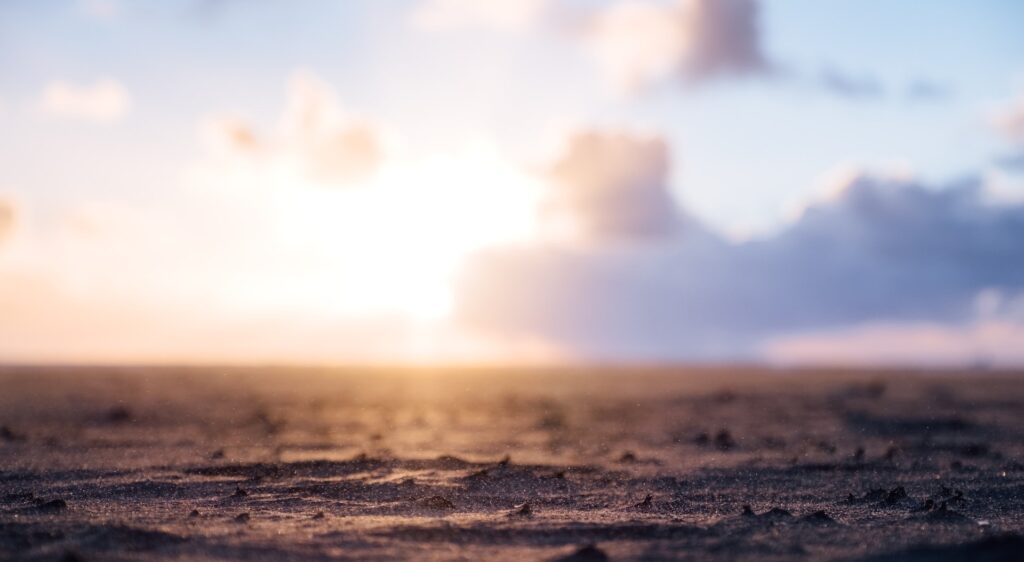 For an unforgettable evening, catch a sunset at San Francisco's wonderfully majestic Ocean Beach! This stunning spot is ideal for relaxation, with miles of shoreline to explore and mesmerizing views of the Pacific Ocean.
To make it even better, it won't cost you anything — so put on your walking shoes and be prepared to be dazzled by a breathtaking coastal sunset without spending a dime! Soak in the calming atmosphere and watch as the roaring waves craft unique patterns against the beautiful backdrop of golden colors that come alive when the sun sets. Whether you're visiting or a local, you'll never forget this unforgettable experience!
Visit a museum on a free day!
San Francisco is home to some of the best museums in the world, showcasing everything from modern art and sculpture to science, history, and more. If you're looking for free fun in San Francisco, then plan a visit to one of these amazing institutions on a free day! Many of the city's museums offer admission at no cost.
In alphabetical order, here are museums and other cultural locations that have free admission dates:
In addition to these deals, many cultural locations offer a student rate or discounted tickets for students when available. For example, full-time college students enjoy a special discount for San Francisco Symphony concerts at Davies Symphony Hall. To qualify, they need to register here.
Conclusion
There are plenty of free things to do in San Francisco if you know where to look. From iconic landmarks to scenic nature spots, there's something for everyone. So next time you're looking for a cheap but fun activity, consider one of these options.
For more useful articles and tools to help you save money on everything you buy and budget travel, check here.