Whether it's a class presentation, networking event, or a night out with friends, there's always a need to step up your wardrobe with some dressy casual attire.
But, it can be tricky to maintain the balance between "dressy" and "casual" without leaning too far on one side … which is why I'm here to walk you through it.
From budget tips to clothing staples, I'll tell you everything you need to know about dressy casual style.
What is dressy casual?
Believe it or not, dressy casual is exactly what it sounds like. In other words, dressy casual events are opportunities to look nice, without being too formal.
A shortcut to styling a dressy casual look could be to go for either a fancy top or bottom, and casualize the rest. For example, you could pair a dressy silk blouse with some simple skinny jeans, or vice versa, a nice skirt with a more casual top.
Dressy casual tops
When it comes to dressy casual tops, it's typically best to steer clear from cotton t-shirts and go for a blouse. That way, your outfit will have an air of formality while also being adaptable for a casual situation. Button-downs, tie-blouses, and flowy silk shirts are all great options to dress up your casual wardrobe.
Dressy casual bottoms
Dressy casual bottoms go beyond denim jeans, and can enter into the world of pants, slacks, pants and skirts. Dressy casual bottoms can be versatile and sleek, and come in a variety of colors and styles.
Having a pair of straight leg black pants (picture something you would wear to work) is a great way to start building your dressy casual wardrobe. But, if you want something a little more fun, try going for a striped trouser, or a flowy culotte. Pair it with a simple blouse and boots, and you'll have the perfect dressy casual outfit.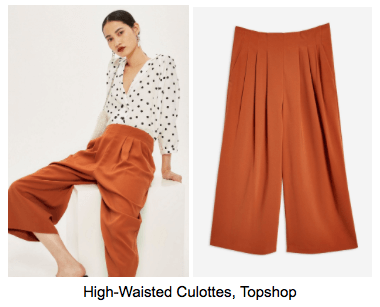 For dressy casual skirts, try going for a material that's fancier than cotton. For instance, skirts that are silk, tweed, pleated, or printed are all fun, stylish ways to do a dressy casual look. And as far as length is concerned, it's probably best to steer clear of the mini skirts and go for a mid-length style instead.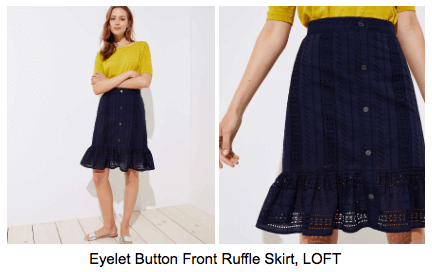 Dressy casual dresses
Like skirts, the key to having a good dressy casual dress can lie in the material. Casual dresses are often more lightweight and flowy (i.e., sundresses), but a dressy casual dress can be more slick. Additionally, dressy casual dresses can have fancier detailing, such as patterns, buttons or lace, to set them apart from a casual look. But, if you really want to stick with a lightweight cotton dress — simply pair it with a heeled shoe and you can dress it up perfectly.
Dressy casual jackets
Blazers are a great dressy casual jacket, and can be paired well with a white t-shirt, jeans, and a heel for a timeless look. Dressy casual jackets can be the perfect garnish to an outfit, and can come in a variety of styles. But for a staple piece, it's always a good idea to keep a classic black or navy blazer in your closet.
Dressy casual shoes
Shoes can really be the defining point of a dressy casual look, so it's important to have options. For instance, you can dress up a casual outfit with the right heeled shoe, or you can dress down a fancy dress with a more casual sneaker. So when it comes to dressy casual shoes, the more the merrier. A few staples include heeled sandals and boots, flats and loafers.
Dressy casual accessories
Dressy casual accessories are usually simple and not too overdone. Good dressy casual accessories could be medium-sized gold or silver hoop earrings, or a classic pendant necklace. Bracelets and rings can be good additions to a dressy casual outfit as well, but it's important to not let jewelry overwhelm the look. For a good rule of thumb, pick one or two types of jewelry — (rings, earrings) or (earrings, bracelet), for example — to keep it minimal.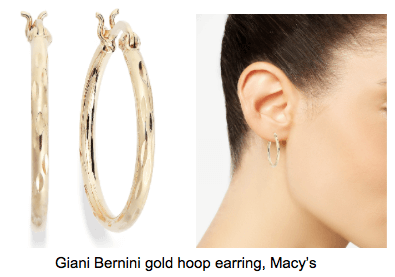 On a budget? No problem!
Dressy casual clothes tend to cost more than your everyday casual attire, and if you're on a pretty tight budget (like practically every college student), you might think buying dressy casual is a little too out of reach.
But it doesn't have to be!
With the right resources, buying dressy casual clothes in college won't put you in a financial hole. Ever hear of a thing called student discounts? Notable brands like BCBG, LOFT, Kenneth Cole, Topshop and Steve Madden offer a generous student discount (10-15%) and have great sales where you can save even up to 80%. You can also check out department stores like Macy's, which offers some pretty incredible deals on the latest fashion trends and styles.
If you still can't find what you want, check out The University Network for student discounts and other deals. TUN's Student Save Engine is designed to save students money. You can also earn TUN Tokens when you shop at participating brands, which you can redeem for quality products, gift cards, online classes or cash.
Conclusion
Having good dressy casual options can be a great way to spice up your everyday style without the burden of looking too fancy. Dressy casual is a perfect balance of comfy and chic, and with the right sprucing up, you can transform a huge variety of clothing to fit a dressy casual event. It isn't even hard — all you have to do is take these tips and adapt them to best fit your unique and creative style.
Natalie Colarossi is a journalism major and global studies minor working toward her bachelor's degree at Ohio University. She is from Pittsburgh, Pennsylvania. She has covered a number of topics including art, culture, politics, music, and travel. Her greatest passion and priority is to travel, and she hopes to experience as many places and cultures as possible.