TUN Scholarship Index
Ease of Completion

Scholarship Amount
Scholarship Summary
Car Title Loans California wants to help an individual advance their education and improve their educational goals. The $1,000 scholarship will be awarded based on the student's academics, leadership, community involvement, and character.
Eligibility: You must be currently enrolled in college, university or vocational school to apply for this scholarship.
How to Apply
1. Gather all the necessary documents & required essays.
A statement summarizing why you need the scholarship
Copies of the high school and college transcripts
2 letters of recommendation from a professor/teacher or coach
Minimum of 500 words explaining why you should win the scholarship
2. Email all of the above to info@cartitleloanscalifornia.com.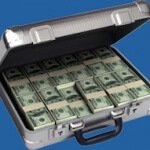 When not surfing the big waves, or training for the Iron Man, Scholarship Guru searches the web for the best scholarships and new insights into Nietzsche's philosophy.