In today's workforce, dressing professionally can mean a lot of different things. Depending on the type of work environment or occasion, you might be expected to look formal, casual or even a mix of both.
So when you get your first job and the office attire reads "business casual," don't panic if you're not sure what to wear.
Because from budget tips to clothing staples, I'll tell you everything you need to know about dressing business casual.
Business casual vs. business professional
Business casual and business professional attire are both ubiquitous in today's workforce, so it's important to understand what sets them apart.
Business casual clothing is less formal than traditional business attire, but it still retains a professional and businesslike impression. For example, instead of wearing a full-piece suit, you can pair a dressy top with a casual bottom. (If you're looking for more tips on business professional attire, click here.)
Since you have more leeway when it comes to dressing business casual, you therefore have the opportunity to make your business casual attire as unique as your weekend wardrobe.
Business casual tops
Business casual tops can include blouses, button-ups, and even more casual cotton shirts if paired with the right bottoms. Business casual tops should be simple and fairly conservative, so they can be easily mixed and matched for a number of different outfits. Some business casual staples include neutral-colored blouses that can be paired well with slacks or jeans, and soft cotton t-shirts or long-sleeved shirts that can be matched with skirts or dress pants. But if you want your outfit to "pop," try going for more colorful, patterned blouses.
Business casual bottoms
Business casual bottoms can include slacks, pants, jeans and skirts, leaving a lot of room for diversity. When choosing a business casual bottom, it can be helpful to first assess the level of formality of your top. For instance, a fancy satin blouse can be paired with a more casual skinny jeans, while a cotton t-shirt should be paired with a pair of nicer dress pants. Additionally, it's always good to have a few basics in your business casual wardrobe. These include a pair of black or navy dress pants, dark blue or black jeans, and a few mid-length skirts.
Business casual dresses
Business casual dresses should remain professionally appropriate in terms of length, material, and straps. In other words, business casual dresses shouldn't be too short, too tight or too clingy, and should typically be made of something fancier than cotton. Additionally, business casual dresses can have thick sleeveless straps, or be short- or long-sleeved, depending on personal preference. The right business casual dress should be easily paired with a cardigan or blazer and a variety of shoes.
Business casual jackets & sweaters
A good jacket or cardigan can perfectly top off a business casual outfit, especially during the winter months. Blazers, knit sweaters and button-up cardigans are all great ways to add to a business casual look while keeping you warm and cozy. Business casual staples can include a simple black blazer and neutral-colored cardigans that can be easily matched with a variety of outfits.
Business casual shoes
Business casual shoes can be dressy sandals, boots, flats and even heels. However, it's important to keep the latter comfortable — you certainly don't want to struggle walking through the office or come home with blisters all over your feet. To keep it professional, it's good to have heels either 3 inches or smaller, and to avoid shoes that are too flashy (you might want to keep the bright red pumps at home). Business casual shoes should be easy to walk in and easily paired with tops and bottoms, so it's a good idea to have some solid black and brown shoes handy. But, if you want to make your shoes more fun, try experimenting with a patterned mule, or a vibrant sandal.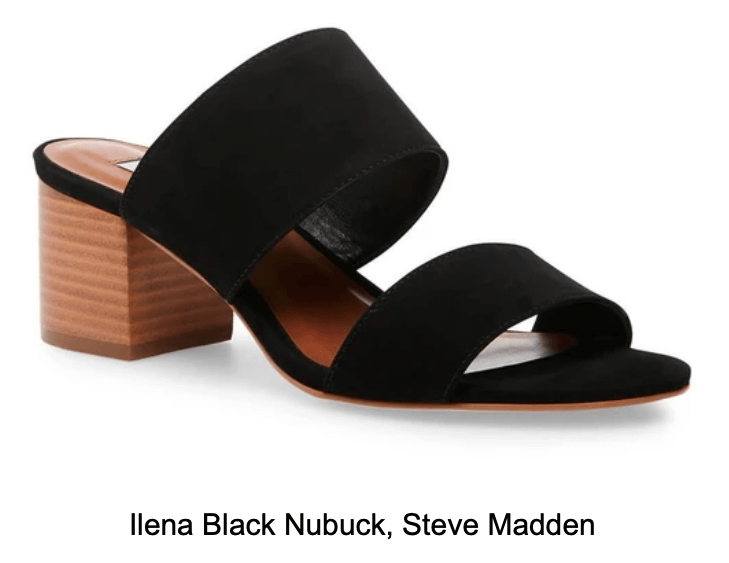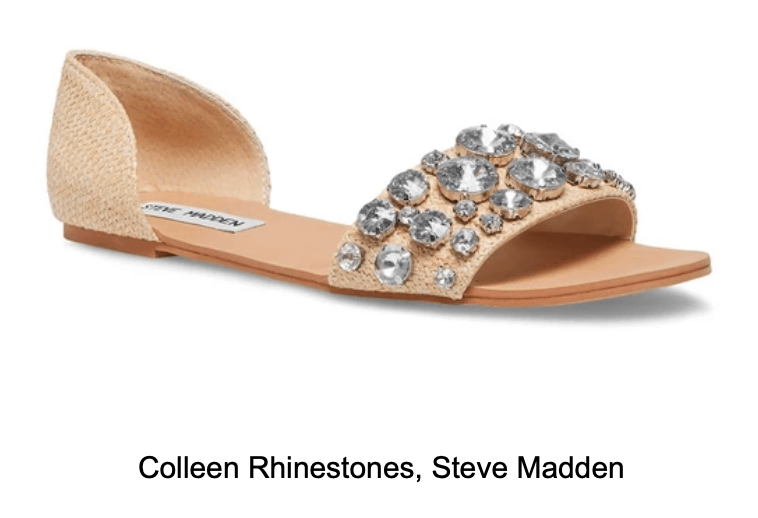 Business casual accessories
Jewelry can be an important accent to a business casual outfit, allowing you to express your style in unique ways. However, business casual jewelry shouldn't be too distracting or blinged-out … after all, you're still in a professional environment. That being said, necklaces, bracelets and earrings can be great ways to add a little flare to an outfit. For instance, adding a statement necklace to a white t-shirt and slacks can transform a casual look into the perfect business casual look.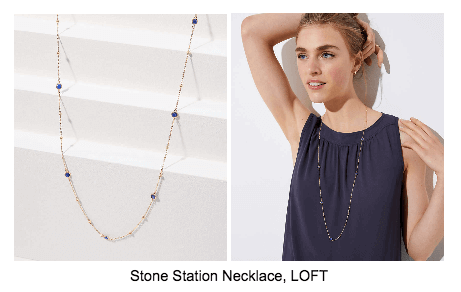 On a budget? No problem!
Gathering clothes for a professional wardrobe can sometimes feel like a daunting task– particularly when you have tuition, rent, food and nightlife expenses to worry about.
But buying new clothes in college doesn't have to put you in a financial hole. In fact, with the right resources, buying clothes as a student can actually put you at a huge advantage. Ever hear of a thing called student discounts? Notable brands like BCBG, LOFT, Kenneth Cole, Topshop and Steve Madden offer a generous student discounts (10-15%) and have great sales where you can save even up to 80%. You can also check out department stores like Macy's, which offers some pretty incredible deals on the latest fashion trends and styles.
If you still can't find what you want, check out The University Network for student discounts and other deals. TUN's Student Save Engine is designed to save students money. You can also earn TUN Tokens when you shop at participating brands, which you can redeem for quality products, gift cards, online classes or cash.
Conclusion
Since business casual is a healthy mix of everyday attire and formal clothing, it can be really easy to pair existing pieces to create an outfit. By mixing and matching different tops, bottoms, jackets, and shoes, you can make a few solid articles of clothing go a long way. In this way, dressing business casual is sort of the best of both worlds, leaving you a lot of room for creativity and comfort.
Natalie Colarossi is a recent graduate from Ohio University with a B.A. in Journalism from the E.W. Scripps School. She is from Pittsburgh, Pennsylvania. She has covered a number of topics including art, culture, politics, music, and travel. Her greatest passion and priority is to travel, and she hopes to experience as many places and cultures as possible.