The outbreak of COVID-19 has disrupted all of our lives, not least those of high school and college seniors who have had their graduation ceremonies and celebrations canceled.
High school seniors looking forward to proms, senior trips and graduation parties will have to leave school without experiencing those milestone celebrations. College seniors looking forward to donning caps and gowns and walking down the aisle to receive their diploma will have to celebrate from home.
In the absence of these landmark events, virtual graduation ceremonies and commencement speeches may provide some consolation.
In mid-April, as many high schools began officially canceling their proms and graduation ceremonies, Los Angeles high school senior Lincoln Debenham went viral on Twitter when he asked former president Barack Obama to deliver a virtual commencement speech.
Over the next few days, the story was picked up by major media outlets, including CNN, which reported that the former president was "very flattered" by the request.
Since, the former president and former first lady Michelle Obama announced that they would deliver several commencement speeches over the coming weeks.
The former president's commencement addresses begin with an address for "Show Me Your Walk, HBCU Edition," a two-hour event for historically black colleges and universities on May 16.
President Obama will also participate in "Graduate Together: America Honors the Class of 2020," a national virtual graduation ceremony for graduating high school seniors, on May 16. The event, which will be hosted by NBA star LeBron James, will be aired at 8 p.m. on streaming services, social media platforms and television networks, including ABC, CBS and NBC.
"It's been a hard few months for all of us, but I especially really feel for the senior class of 2020," James, who entered the NBA immediately after graduating from high school in 2003, told ESPN. "The end of high school and graduation was one of the best memories of my life. It's not fair. Every graduating senior needs to know how much we feel for them, and hopefully this can help, even a little. This class is going to be special because they know in a real way how to persevere."
In addition to Obama and James, the event will feature appearances by Nobel Prize winner and female education activist Malala Yousafzai and soccer star Megan Rapinoe, as well as performances by musical acts Pharrell Williams and Bad Bunny.
On June 6, both Barack and Michelle Obama will deliver separate addresses during YouTube's "Dear Class of 2020" celebration. In addition to the Obamas, the virtual event will feature K-pop boy band BTS, Lady Gaga, former Secretary of Defense Bob Gates, former Secretary of State Condoleezza Rice, Alphabet's CEO Sundar Pichai, and Malala Yousafzai.
Graduating students will also be celebrated in a handful of other nationwide virtual graduation ceremonies.
Meanwhile, Facebook has announced that it will hold a weeklong celebration of the class of 2020, which includes a virtual commencement ceremony that will be broadcast on Facebook Watch on May 15. Oprah Winfrey will deliver the commencement address. Other celebrities, including Awkafina, Simone Biles, Lil Nas X and Jennifer Garner, will speak and Miley Cyrus will provide a performance of her song "The Climb." Deans and principals from across the country will also have messages for students.
And Instagram will feature daily programming based around classic senior experiences, including senior portraits, senior skip day and yearbook "most likely" votes, beginning May 11. It will also feature a graduation sticker pack and graduation-themed augmented reality effects.
Facebook is also in the process of building a "virtual graduation hub" equipped with custom filters and messenger rooms that will enable graduates to host virtual graduation ceremonies and parties of their own.
And actor and director John Krasinski, known for playing Jim in the NBC show "The Office," hosted his own virtual graduation for 2020 seniors on his YouTube show "Some Good News." The celeb-packed event featured appearances by Oprah Winfrey, Steven Spielberg, Jon Stewart and Malala Yousafzai.
For those who miss these virtual events, iHeartRadio has announced a podcast series featuring pre-recorded commencement speeches from celebrities, including Jimmy Fallon, Hillary Clinton, John Legend, Eli Manning and others. The podcast series, which will be released on May 15, two days ahead of National Graduation Day on May 17, will be dedicated to all of the graduating classes of 2020 who have had their graduations impacted by the COVID-19 pandemic.
In addition to these nationwide celebrations, some high schools and high school districts have begun to announce virtual graduation ceremonies. New York City is even planning to stage a city-wide virtual graduation ceremony for its high school seniors.
Many universities, including Penn State University, University of Connecticut and Florida State University, among others, have also scheduled virtual commencement ceremonies.
Additionally, some students have taken matters into their own hands. At Boston University, one group of videogame-savvy students built "Quaranteen University," a server inside the game Minecraft that was specifically built to host a commencement for the class of 2020.
At the in-game ceremony, which is scheduled for May 22, students will be able to dress in robes dyed in their school's color, have their names called and walk up to receive their diplomas in front of all the participating students and audience members.
More than 1,000 students from over 400 schools have already announced their intention to attend the ceremony, along with approximately 400 audience members.
Ultimately, virtual ceremonies and celebrations won't replicate the experience of walking down the aisle in caps and gowns. Nor will they replace the joys of celebrating in person with friends and family.
But perhaps they can help bring a little light into a grim situation, and offer graduates a little bit of optimism as they enter the next phase of their lives.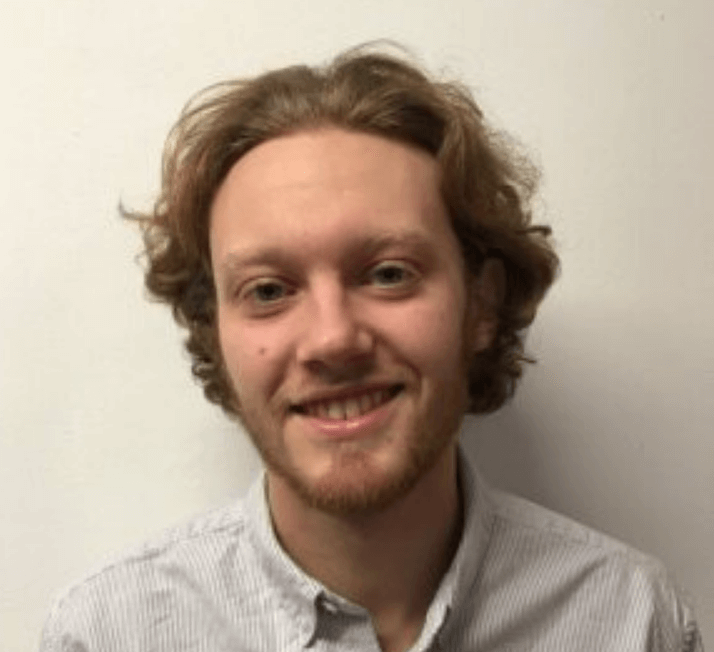 Sam Benezra is a graduate of Ohio University with a B.A. in History from the Honors Tutorial College. He is a native of Brooklyn, New York. Sam enjoys writing on a variety of subjects, including science, music, politics, film. In his spare time, he enjoys traveling, playing guitar, and writing songs.