Philly may not always have been known for its music scene, but the city has quietly grown into one of the nation's musical centers in the past decade. Philadelphia has become a haven for musicians seeking refuge from steep rents as well as proximity to major cultural centers in nearby NYC and Boston. Known for its tight-knit music community and phenomenal live scene since the early 2000s, Philly has established itself as an indie powerhouse, producing some of the biggest bands and artists in the genre — names like Kurt Vile, the War on Drugs, Modern Baseball, and Dr. Dog. As 2019 kicks off, it has no signs of slowing down.
Here are 8 Philly bands for college music fans to keep an eye on:
1. Ill Fated Natives
A high octane trio with a penchant for heavy and often political funk rock, ill Fated Natives are exciting in the true sense of the word. Ill Fated Natives are known for their wild live shows, where their unbelievable energy shines through best and their hard, fast-paced funk starts to sound like hardcore punk.
2. Palm
A four-piece of recent grads of upstate New York's Bard College, Palm are a recent and welcome addition to the Philly scene. Their music is beautifully chaotic, a chorus of unfamiliar sounds coming together in unique patterns. With jangly guitars playing over off-kilter rhythms, their music sounds like a wild new fusion of Animal Collective styled psychedelia with a math rock influence.
3. Low Cut Connie
Low Cut Connie aren't exactly a newcomer, but they are relatively unknown outside of their hometown. It's a shame, because their live shows are the stuff of legend. With sardonic lyrics atop straight-ahead rock and roll riffs, they may not be pushing the boundaries, but they're playing damn good music, sounding almost like a — dare I say it? — 21st century Rolling Stones.
4. The Spirit of the Beehive
Like Palm, The Spirit of the Beehive's music is characteristically eccentric and unpredictable, predicated on jagged guitars and unexpected changes. Yet as unconventional as their music can sometimes be, it's always very listenable. Danceable when they want to be and ethereal when they don't, their music goes anywhere they want to thanks to their experimental, no-holds-barred approach.
5. Sheer Mag
Sheer Mag are all over the place. One second they sound like a throwback to the heyday of punk, the next they're riding a driving disco beat, all the while throwing out flaming blues rock guitar licks. Funky punk? Bluesy power pop? I don't know what to call it, but in the end, it's good rock and roll.
6. Hardwork Movement
A nine-piece hip hop collective, Hardwork Movement are carrying the torch from fellow Philadelphians and hip hop legends the Roots as the next best live hip hop group. In total, the group features three MCs, a singer/cellist, two trumpets, a flute, a bassist and two drummers. Needless to say, it's a spectacle when they play live. Funky and feel-good, their music captures the spirit of '90s hip hop groups like A Tribe Called Quest and De La Soul with a sound that's all their own.
7. Hurry
A three-piece featuring singer-songwriter Matthew Scottoline and his cousins, guitarist Rob and Joe Decarolis, Hurry make ultra-poppy guitar rock in the vein of groups like Teenage Fanclub and Big Star. It's easy to listen to, catchy and immediately classic-sounding, the kind of stuff that's built for sunny, summer days.
8. (Sandy) Alex G
One of the bigger names on this list, Alex G is something of a DIY hero to those aware of him. The young songster, who makes and produces his music all on his own, has developed a devoted following since he began self-releasing his music on Bandcamp in 2010. He has often been compared to Elliott Smith, an admitted influence and an indie legend. The comparisons are apt, and can be seen in his unique song structures and confessional lyrics.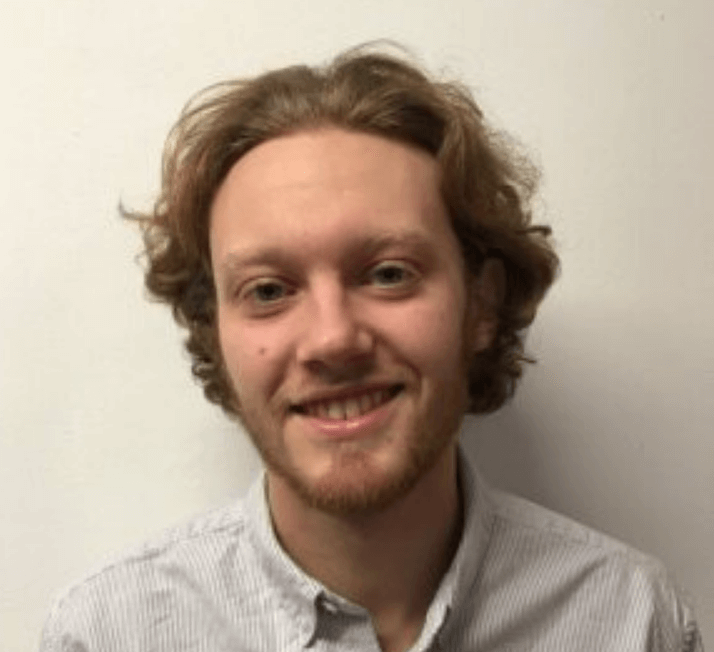 Sam Benezra is a graduate of Ohio University with a B.A. in History from the Honors Tutorial College. He is a native of Brooklyn, New York. Sam enjoys writing on a variety of subjects, including science, music, politics, film. In his spare time, he enjoys traveling, playing guitar, and writing songs.