When many people hear "fraternity" or "sorority," they think of wild parties à la "Animal House," hazing and heavy drinking. But this perception doesn't do justice to the reality of Greek life, which is filled with opportunities for personal growth, professional development, philanthropy and a vibrant social life. It isn't for everyone, but participating in Greek life helps many students meet lifelong friends and find success and happiness in college. And if you play your cards right, it can also help you get ahead in your career.

Here are eight reasons to consider going Greek:

1. Networking
The main reason to join Greek life is something you won't actually get to take advantage of until you leave college — the network. Consider this statistic: 85 percent of Fortune 500 executives were involved in Greek life. That figure is pretty striking, and it's not a coincidence. Greek organizations would like to tell you that they breed leadership (more on that later). In truth, the success of Greek graduates can be largely attributed to the strength of fraternity and sorority networks. All Greek organizations have a large national network that engender strong alumni connections, which you can leverage to find a job after graduating.

When you're in college, expect your fraternity or sorority to host alumni networking events where you can meet and build strong connections with alumni in your career field. Most fraternities and sororities also have alumni groups on sites like LinkedIn and Facebook, through which students and alumni can connect and share job leads.

2. Post-grad benefits

Interestingly, there is some evidence that Greek life membership could increase your income later in life. At least, that is what one 2017 study conducted by Union College researchers found. The study, which tracked the future earnings of students at an undisclosed Northeastern liberal arts college, found that the average income of fraternity members was 36 percent higher than their non-Greek classmates. Interestingly, the study also found that students' academics suffered slightly from fraternity membership, lowering GPA by approximately 0.25 points on a four-point scale. But the researchers concluded that "fraternity membership casually produces large gains in social capital, which more than outweigh its negative effects on human capital for potential members." What explains this trend? Once again, it largely comes down to the network you'll build and the social skills you'll inhabit.

3. Develop leadership skills

Greek life offers plenty of opportunities to develop strong leadership skills that you will carry into your career. As a member of a fraternity or sorority, you will have plenty of opportunities to enter a leadership position within your chapter. Greek life chapters typically have executive boards consisting of 5-10 people, almost always including a president, vice president, treasurer, and secretary. Running for a position on the executive board is a great way to learn how to manage and lead a group of people. Even if you do not choose to pursue a formal leadership position, you can often develop your leadership skills through other means — by helping to organize philanthropic events, for example.

Many Greek organizations and universities even offer leadership development classes, workshops and events, such as the Greek Leaders Retreat at North Carolina State University or the Greek Leadership Academy at Cornell University.

4. Join in the tradition

Tradition is one of Greek life's strongest lures. Where else do you have the opportunity to join a social organization with over a century of history? The first Greek letter fraternity, the Kappa Alpha Society, was founded at Union College in 1825, effectively starting a nationwide trend. Over the next 50 or so years, Greek fraternities — and soon after, sororities — were started at universities across the United States. Some of those fraternities and sororities, such as Beta Theta Pi, Delta Kappa Epsilon, Alpha Delta Pi and Pi Beta Phi, are still in operation and remain among the largest in the country with hundreds of thousands of members across the country. Joining a storied chapter with hundreds of thousands of members and generations of prestigious alumni is undoubtedly a strong appeal in its own right.

5. Social life

Realistically, this is probably why most people who choose to rush do so. Greek life is notorious for its wild parties and heavy drinking culture. But even if you're not the hard partying type, there's a lot to like about the social advantages to being in Greek life. It can be difficult to find close friends in college, and Greek life offers an easy avenue to do so. Joining a fraternity or sorority gives you instant access to a social group, as well as a steady stream of social events, from parties to hang-outs in the house and even philanthropic events. At some schools, you'll even find Greek-specific intramural sports leagues. These kinds of events take much of the stress out of building a social life in college. Not only that, but the culture of brotherhood/sisterhood generates loyalty and camaraderie between members of the same fraternity or sorority that may be difficult to find outside of Greek life.

At some schools, Greek life dominates the social and party scene on campus, and you may need to participate if you want to lead a fulfilling and well-rounded social life. For example, at Illinois' DePauw University or Virginia's Washington and Lee University, nearly 80 percent of students participate in Greek life, so it is much more difficult to an active social circle if you are not a member of a fraternity or sorority. At most schools, the percentage of the student body in Greek life is much lower — many state universities are in the 20-30 percent range. At that rate, it is a lot easier to have a non-Greek social life, though you'll still miss out on some of the perks of going Greek.

6. Housing and dining

Housing and dining are two clear advantages that fraternities and sororities have over non-Greek life. Living in a dorm can be a pain, and at many schools, Greek life offers an escape. Students who rush typically have the option of living in their Greek house rather than the dorms. Not only are Greek houses typically nicer than dorms, but they usually also have their own chef who cooks meals for the members. Rather than eating the slop in the dining halls, you'll get a fresh meal, specially cooked for only your brothers or sisters.

7. Academics

Earlier in this article, I cited a study that found that students' GPAs drop by approximately 0.25 points when they join a fraternity. But that statistic alone doesn't paint a full picture of the role of academics in Greek life. At some schools, Greek students actually have better than average GPAs.

For example, at Louisiana State University, fraternity and sorority members had an average GPA of 3.172, compared to the student body average of 2.948, during the 2016-27 academic year. At the University of Georgia, Greek students had an average GPA of 3.45, compared to the overall average of 3.33, in the fall 2017 semester.

In reality, all fraternities and sororities have a minimum GPA. If you underachieve, you are put on probation, suspended, or even kicked out. In other words, they create academic standards that you won't find outside of the structure of Greek life. Fraternities and sororities often host study sessions around big exams and Finals week, and some will even host extracurricular academic events and activities. In short, if you're willing to put in the time, you could actually turn your Greek involvement into an advantage academically.

8. Philanthropy

Despite how Greek life is often depicted in the media, at its core is a dedication to philanthropy. While fraternities and sororities all have unique traditions and characteristics, all are united by their participation in philanthropic events. Greek chapters all over the United States individually generate tens, and sometimes even hundreds of thousands, of dollars for charity every year through philanthropic events they organize. These kinds of philanthropic events might include anything from charitable runs to bake sales to large-scale galas. The bad press makes the headlines, but fraternities and sororities are raising money for worthy causes yearlong.

Conclusion

Adjusting to college can be difficult, and for some students, joining a fraternity or sorority can help ease that transition. Greek life is a ready-made community and social life that lasts through your undergrad years and even into your life after college. It can help you develop your leadership, professional and social skills, and prepare you for the real world. Of course, it also comes with some risks, so surround yourself with the right people and the strongest support network you can find. If you're considering rushing, make sure to take your time with the decision and to choose the right chapter.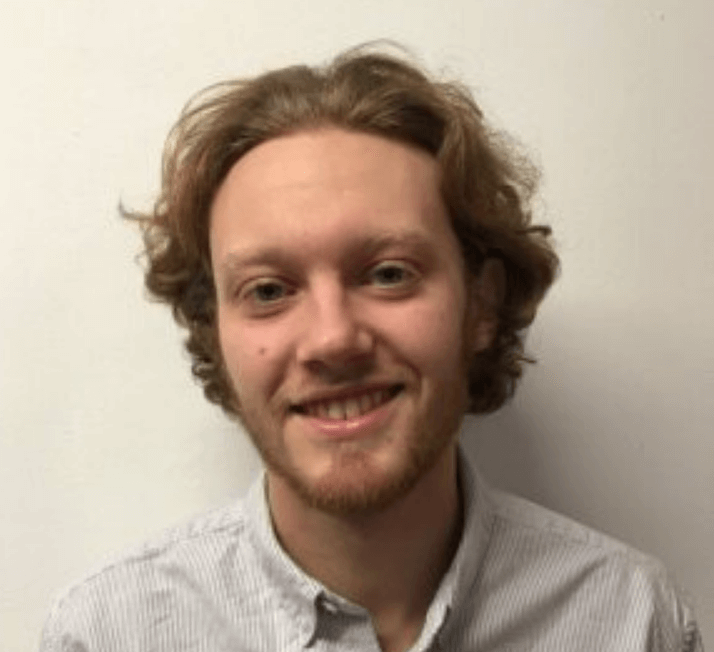 Sam Benezra is a graduate of Ohio University with a B.A. in History from the Honors Tutorial College. He is a native of Brooklyn, New York. Sam enjoys writing on a variety of subjects, including science, music, politics, film. In his spare time, he enjoys traveling, playing guitar, and writing songs.