As a college town with a population of just over 100,000, Athens, Georgia, boasts one of the most storied music scenes in the country. There is a long and rich history of music in the Classic City, the birthplace of R.E.M., Widespread Panic, the B-52s, and Neutral Milk Hotel. Those bands have since outgrown their hometown, becoming internationally-renowned in their respective genres, but they laid the foundation for a prosperous music scene that has never stopped growing.
Here are a few Athens bands for college music fans to keep an eye on.
1. AFTM
AFTM started out playing fraternity parties in spring 2017, but have grown quickly into one of the most popular bands in Athens. Within only a couple years, AFTM already reached the apex of the Athens music scene, headlining (and twice selling out) the Georgia Theater, the city's biggest and most historic venue. Their Southern-fried jams are reminiscent of Georgia greats the Allman Brothers, pulling together influences from blues, psychedelia and funk into a tight, contemporary multi-elemental rock package. Their full-length debut album "Around For The Moment" was released on January 22, 2019.
2. Neighbor Lady
Neighbor Lady may now be based in nearby Atlanta, but they are, in spirit, an Athens band. The indie quartet was formed through the intermingling of various Athens musicians, plucked from promising local bands. Neighbor Lady's sound is based around frontwoman Emily Braden's songwriting and powerful voice, which resounds overtop twangy, reverb-soaked guitars.
3. Jester
Jester are a relatively new addition to the Athens music scene that has already developed a strong reputation locally on the back of excellent live performances. Born out of a dorm room, Jester recently won Athens' Battle of the Bands, headlined a sold-out show at the 40-Watt Club, and released their debut EP "Not Coming Home." Their fresh and highly danceable brand of alt-rock is premised around the interplay between guitarists Andrew Wilson and Tommy Trautwein.
4. The Orange Constant
Formed in 2012 in Statesboro, Georgia, The Orange Constant have since moved to Athens and tapped into the city's local scene. Their 2015 debut album "Time to Go," recorded with Widespread Panic and R.E.M. producer John Keane, showcases their fusion of old-school rock influences and progressive songwriting and instrumentation. Their sound is reminiscent of some of the younger bands climbing the ranks of the close-knit national jam band scene — groups like Pigeons Playing Ping Pong, Ripe and TAUK.
5. Universal Sigh
A virtuosic quartet with an ear for complex composition and a taste for improvisation, Universal Sigh walk the line between jazz, R&B and progressive rock. Citing Radiohead, Snarky Puppy and Umphrey's McGee, these diverse sounds come together in unique fashion during Universal Sigh's energetic live shows. Universal Sigh have toured constantly since their formation in 2013, steadily building a fanbase around the country and performing with the likes of the Werks, Papadosio, Twiddle and Leftover Salmon.
6. Wieuca
One of Athens' more experimental projects, Wieuca's music is defined by their unconventional songwriting and creative shapeshifting. The group is constantly evolving, oftentimes sounding like a different band from song to song. It is this unhinged approach that makes Wieuca's music so exciting. It's rare to find groups as committed to experimentation.
7. Calico Vision
A pleasantly inventive five-piece, Calico Vision's music falls somewhere in between psychedelia and the slacker rock of the '90s. Their songs are reminiscent of groups in the new wave of psychedelia (think Broadcast) with the goofy and lighthearted approach of Pavement.
8. Misnomer
This inventive ensemble's music is best described as jazz fusion, but truthfully belies any such label. Misnomer's sound is characterized by their simultaneously intricate and soulful composition, which incorporates aspects of jazz, R&B, and funk into a tight package. What is really impressive is the cohesion between the group's nine players — should appeal to fans of groups like Snarky Puppy.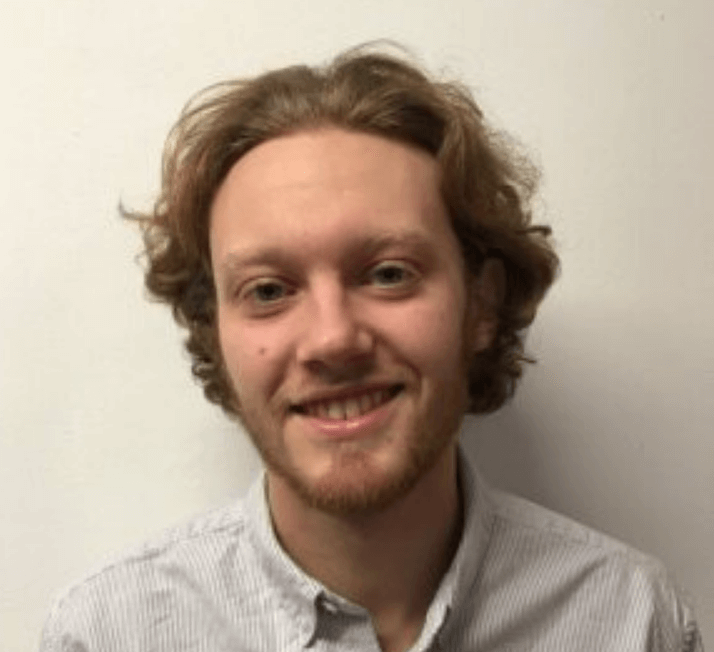 Sam Benezra is a graduate of Ohio University with a B.A. in History from the Honors Tutorial College. He is a native of Brooklyn, New York. Sam enjoys writing on a variety of subjects, including science, music, politics, film. In his spare time, he enjoys traveling, playing guitar, and writing songs.