Cleveland may be best known by music fans for the Rock and Roll Hall of Fame, America's towering monument to the music industry bastions of old, but Cleveland (and neighboring Akron) quietly has a phenomenal track record of producing great bands. It's a legacy that includes pioneers across many genres — the industrial rock group Nine Inch Nails; classic rock legends the James Gang; punk/new wave legends the Dead Boys and Pere Ubu; and visionary rap artists like Bone Thugs-N-Harmony and Kid Cudi. With this history in mind, we've put together a look at what the Cleveland music scene now has to offer.
Here are 7 Cleveland bands for college music fans to keep an eye on:
1. Wesley Bright & the Honeytones
Wesley Bright & the Honeytones are a classic soul revival band fronted by a man with a voice as smooth as butter and backed by a band as tight as a well-tuned snare drum. Frontman Wesley Bright sings with a charisma and a soulful croon that is reminiscent of the greats — Otis Redding in particular. Meanwhile, his band — fully equipped with a horn section, as any good soul band should be — round out the sound with perfect, vintage grooves, proving that a throwback sound done well is as fresh as ever.
2. Jivviden
A high school band all grown up, Jivviden were formed by four friends in 2013. Just a few years later, and they've produced a full-length debut record (2014's "Slow Commotion") and a follow-up six-song EP (2018's "More Than a Fistful"). From their origins to the present, they've developed a distinctive sound premised on singer Matt Sikon's one-of-a-kind voice and a songwriting style that is rooted in rock and roll and the blues, but updated for the 21st century.
3. Oregon Space Trail of Doom
With a sound that can only be properly described as absolute psychedelic madness, Oregon Space Trail of Doom's heady jams recall some of the most forward-thinking and experimental artists of the genre. Their sound is best described as flavors of Syd Barrett with a modern approach akin to the mad kings of microtonal rock, King Gizzard and the Lizard Wizard. On "Together Yet Alone," they become their smoothest selves, transforming into Oregon Space Trail of Jazz to perform a bossanova-flavored original.
4. Uptowne Buddha
Bending the borders of jazz, funk and hip-hop is nothing new, but few groups put it all together as well as Uptowne Buddha — and I mean that. The live instrument hip-hop group rotates between five and eight members, typically featuring a volatile mix of drums, keys, guitar, bass and horns underneath smooth raps from frontman/emcee Vance Coles. They're at their best live, consistently putting on a show that is nothing short of pure energy.
5. Obnox
Obnox is the pseudonym of one-man noise punk powerhouse Lamont Thomas. A true iconoclast, Obnox's music is often described as garage rock, but it often veers hard into unexpected territory, often taking heavy influence from rap. His music is truly unique and always loud, noisy and hard.
6. Archie and the Bunkers
A power duo featuring drums and keys, Archie and the Bunkers' music is premised on the pinnacles of rock and roll — simplicity, rhythm and strong songwriting. Their music recalls rock from the '50s and '60s, but through a new lens. At times, they sound almost like the Cramps, whose stripped-down and uniquely dark take on rock and roll earned them a place as one of the pioneers of punk.
7. Beach Stav
Describing their music with a diverse array of genre labels that includes "dark glam," "freak folk," "psychedelic," "punk" and "ambient," Beach Stav show that their music draws from sounds all over the map. The product — a brand of forward-thinking indie rock that would fit in well next to groups like Mac DeMarco, Mild High Club, and Twin Peaks.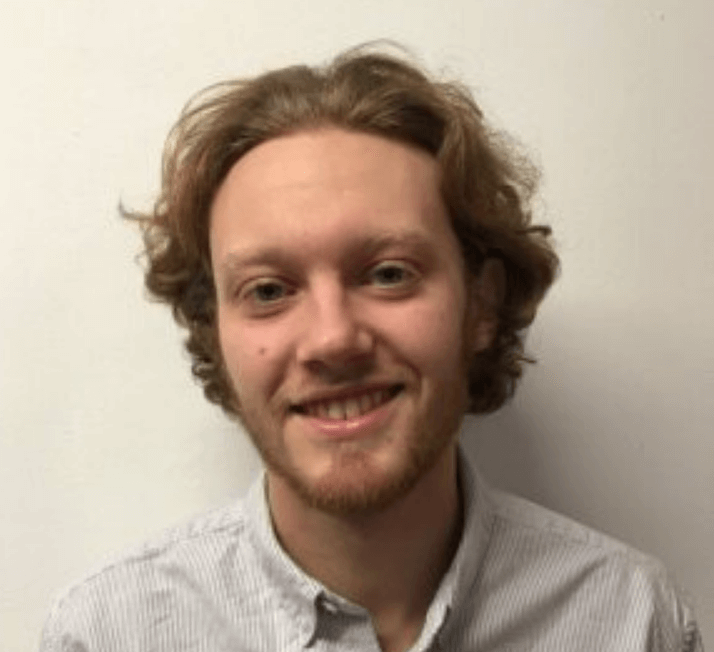 Sam Benezra is a graduate of Ohio University with a B.A. in History from the Honors Tutorial College. He is a native of Brooklyn, New York. Sam enjoys writing on a variety of subjects, including science, music, politics, film. In his spare time, he enjoys traveling, playing guitar, and writing songs.