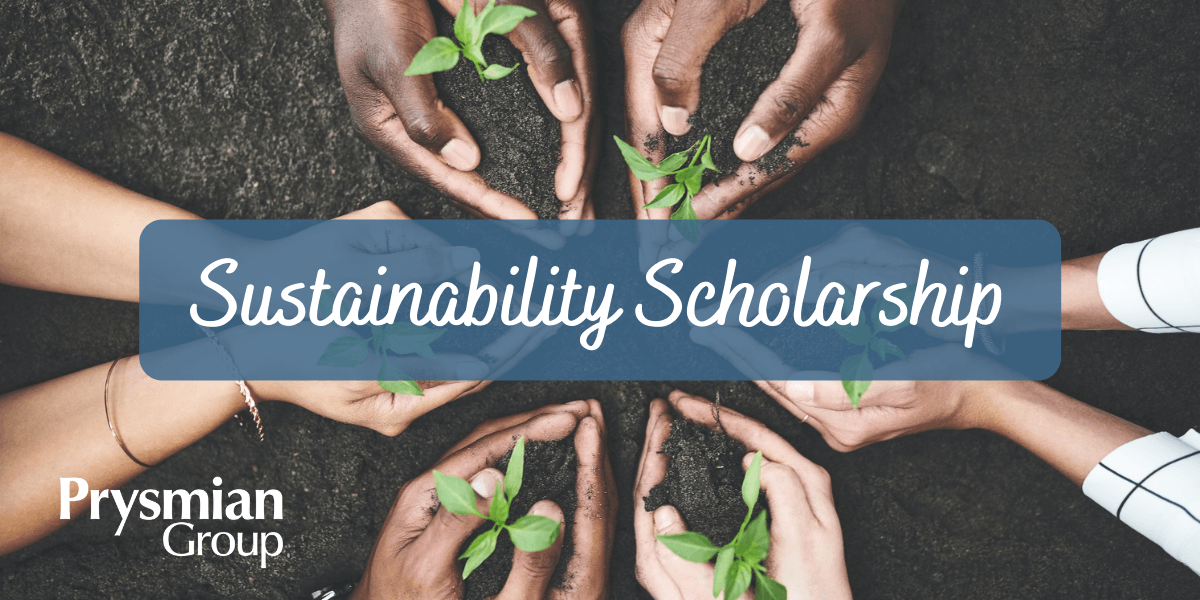 About Prysmian Group
Prysmian Group is the world's leading energy and telecom cable systems provider. It is one of the leading technological players in the transition to low carbon energy.
Prysmian's climate strategy adopts science-based targets aligned with the requirements of the Paris Agreement, which sets a net-zero target achieved between 2035 and 2040 for the emissions generated by its operations. In support of these actions, Prysmian has also adopted social targets related to D&I and empowering our communities. Check Prysmian's Sustainability Website for further details. Here you can also find Prysmian's 2020 Sustainability Report.
The Prysmian Group Sustainability Scholarship supports the higher education journey of its North American-based employees and/or their dependents/grandchildren.
Scholarship Amount: Twenty (20) $1,000 scholarship to be awarded
Eligible Recipients: This scholarship is open to high school seniors and high school graduates who will be applying to college for the 2022-23 academic year, and current students at an accredited U.S. or Canada vocational-technical school, two-year and four-year college or university, who reside in the United States or Canada.
To be eligible, applicants must be employees of Prysmian and/or their dependents or grandchildren who meet the following requirements:
Applicants or their parent/guardian/grandparent must have been employed by Prysmian for at least one year as of September 1, 2021; and
Applicants or their parent/guardian/grandparent must be employed with Prysmian at the time of the award announcement.
Scholarship Prompt: Students can apply in one of two ways:
Social Media (Facebook, Twitter, LinkedIn, or Instagram) – Applicants can apply by posting on social media about "What aspect of Prysmian's sustainability goals are you most passionate about and why?" When doing so, use the hashtag #PrysmianSustainability and tag Prysmian Group; or
Essay – Applicants can write an essay of 500 words or more on the same prompt.
Students will also fill out a simple online application that will capture all of the relevant information for the scholarship submission, including the essay or link to the social media entry.
Scholarship Deadline: March 31, 2022