"With great power comes great responsibility."
With a plethora of information and sharing options available at our fingertips today, it's become more difficult than ever to distinguish credible news from hoaxes and propaganda. That opinions are accepted as facts is unfortunate, rumors published as reports unacceptable.
Noting the seriousness of misinformation and news illiteracy in our generation, Facebook has committed to "getting this right."
Back in December 2016, Facebook announced that its users will be able to report a potential fake story by clicking on the upper right-hand corner of a post. The disputed story would then be sent to third-party fact-checking sites like Factcheck.org, PolitiFact.org, and Snopes.com, and, if identified as fake, flagged. The disputed stories would appear lower in the newsfeed and carry a warning when someone tries to share it. Flagged stories will be prevented from being made into an ad.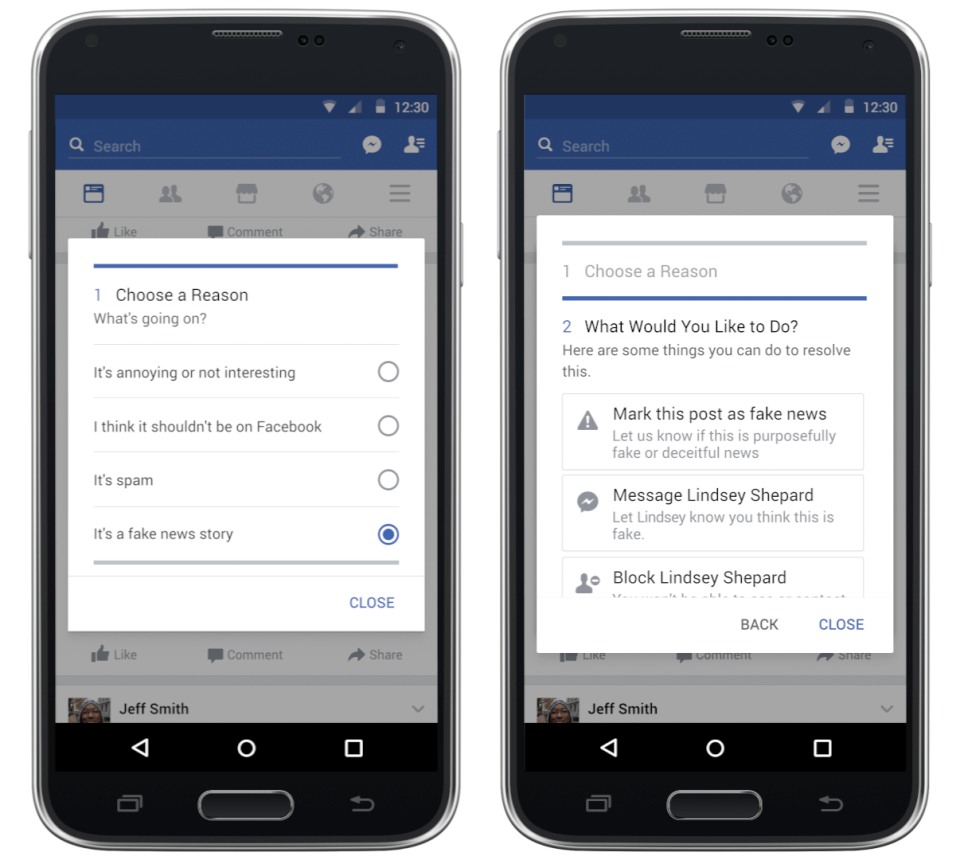 "[We're relying] heavily on our community for help on this issue, and this can help us detect more fake news. We believe providing more context can help people decide for themselves what to trust and what to share," Adam Mosseri, Facebook's vp of News Feed, wrote on the company's blog.
More recently, on January 11, Facebook announced its partnership with The News Literacy Project in initiating the "Facebook Journalism Project," an expansion of their ongoing efforts to revive quality journalism and promote media literacy.
"As Facebook seeks to support journalism, we will also be working on new ways to help give people information so they can make smart choices about the news they read — and have meaningful conversations about what they care about," Fidji Simo, Facebook's director of product, wrote in a blog post.
In the short-term, Facebook will be working with the News Literacy Project to produce a series of Public Service Ads (PSAs) to help people become informed consumers and distributors of news and information.
"The PSA campaign — which will include videos and other multimedia elements and will appear over an eight-week period this spring — will raise awareness of the importance of being a skeptical and responsible consumer of news and information," President/CEO of The News Literacy Project, Allan Miller, wrote in a newsletter.
Facebook will also make financial grants to news outlets that are trying to address news literacy, and expand its training and e-learning courses to help journalists become more proficient at using the social network.
RELATED: How to Safely Stay in the Loop on Current Events