If you live in Pennsylvania and are looking for a job or internship, then look no further! We've outlined 10 Philadelphia companies looking for internships and/or jobs. We have highlighted the skills needed for each position, but you can click on the titles, which will bring you to the individual job postings, to get the full scope.
Good luck on your job search and apply away!
*To take full advantage of TUN's Job Board, sign up for FREE!*
1. Hype City Show – General Internship (Blogging, Graphic Design, Photography) – Philadelphia, PA
Hype City is a radio show that focuses on hip hop music and news. It is looking for bloggers, graphic designers, photographers, and more to contribute meaningful content to their website. Your responsibility will also include promoting events.
2. Cloudable Labs – Online Marketing Internship – West Chester, PA
Cloudable Labs is an online marketing agency looking for an intern to work with and assist their marketing team. Great written and verbal communication skills, as well as knowledge of MS Office, are required. Basic coding experience is a plus.
3. Henck Design – Interior Design Internship – Philadelphia, Pennsylvania
Henck design is a full-service residential interior design company. It is looking for an intern to help with client relations management, real estate stagings, and design research among other things. Only students at the junior level or higher are eligible for this internship.
4. CMI Media and Compas, Inc. – Associate Analyst, Social Media – Philadelphia, PA
CMI Media is a pharmaceutical marketing agency. It is looking for 2-5 full-time associate analysts. For this position, you will help manage social media workflows across social listening, paid social advertising and community management platforms. You will also work alongside senior team members to support efforts for assigned brands. The position is perfect for applicants with bachelor's degrees in marketing, business, or any quantitative or analytical-related fields.
5. Bunzl – Intern – Philadelphia, PA
Bunzl is an international distribution and outsourcing group. As an intern, you will train within each department at the branch level to develop a thorough understanding of what each department does and why. You will also work closely with the sales team on various projects. Proficiency in Excel, Word, PowerPoint and Outlook is a must.
6. CMI Media and Compas, Inc. – Associate Search Analyst- Philadelphia, PA
CMI Media is looking for 2-5 full-time associate search analysts. As an associate search analyst, you will be responsible for day-to-day management of assigned search accounts, including optimizations, reporting, and client calls. You will also be working alongside media, analytics, and account teams to ensure campaigns are fully integrated. Knowledge of web analytics software is a plus.
7. InLiquid – Editorial Internship – Philadelphia, PA
InLiquid is a nonprofit organization committed to creating opportunities and exposure for visual artists while serving as a free, online, public hub that showcases Philadelphia's vast visual arts culture. You will assist with updating and creating pages on current gallery/museum exhibitions. You will also be responsible for researching art news, activities, and events for its website and weekly newsletter. Experience in Dreamweaver, Photoshop, WordPress, and/or basic HTML is a plus.
8. Henck Design – Marketing internship – Philadelphia, PA
For this internship, you will work alongside the Henck Design owner and team members to manage marketing strategies, research new marketing outlets, and help manage social media engagement strategies. Experience with Google Drive and Mailchimp is essential for this position.
9. CMI Media – Associate Campaign Analyst – King of Prussia, PA
CMI is looking for 2-5 full-time associate campaign analysts. Your responsibilities will include managing the trafficking, testing, and implementation of ad campaigns. You will also be asked to generate monthly campaign performance reports. You must have a bachelor's degree in marketing, statistics, mathematics, economics, psychology, or other relevant field.
10 The Invictus Group Inc. – Summer Sales & Marketing Internship Program – Philadelphia, PA
The Invictus Group provides sales and marketing outsourcing services for other companies. Your responsibilities will include working on client acquisition and client retention amongst other duties. This is a paid internship, and you will be paid the same amount as full-time sales reps.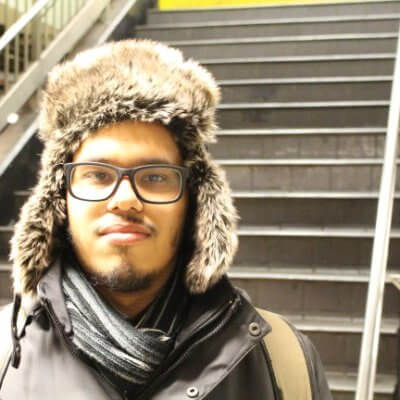 Brian Bonilla is a Journalism and Marketing student at Brooklyn College. When it comes to sports he's an expert watcher and a mediocre player. When he's not busy catching up on shows or writing scripts he's probably telling people to watch The Americans on FX.